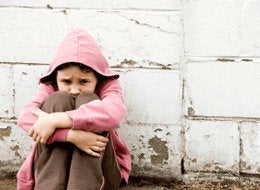 A recent New York Times book review included an essay on Michael Harrington, author of The Other America: Poverty in the United States, published in 1962. It was a small but influential book during the Kennedy and Johnson presidencies, persuading many that poverty was more extensive and intractable than previously realized. I'd always admired Harrington and nearly half a century later, his words capture our challenge in addressing problems that affect people so voiceless that there are no markets for solving them. He wrote: "That the poor are invisible is one of the most important things about them. They are not simply neglected and forgotten...What is much worse, they are not seen."
In one way Harrington's words are as true today as when written -- hunger, homelessness and poverty are far from the American mainstream and rarely top of mind. Modern media celebrates consumption, not deprivation, and focuses on celebrity and personality, not on complex issues whose solutions are long-term. Poverty remains exotically distant. Our cities, work and recreation are organized so that many of us could spend our whole lives without going through or near a truly impoverished community. But in another way, and for the first time in history, the poor are no longer invisible at all, or at least don't have to be. We have instant access to information about virtually everything today -- as close as the computer on our desk or the phone in our pocket - and that includes access to who is hurting, left out, left behind, and why. In just a few minutes on Twitter one can link to everything from statistics to eyewitness accounts, and learn that:
· A record 33.1 million Americans are on food stamps and that 13-year-old Lewis Roman in Philadelphia "just don't like letting anyone know that I'm hungry."
· In Florida's Lee County, 50,000 children, up 12% from last year, receive free and reduced cost meals, and that the principal of Orange River Elementary School sees students digging through dumpsters in search of food.
· 37-year-old Jeannett Reed, who lives in Southeast on a fixed income, has no money for gas or food and sells her blood for $30 when low on money.
· Even in relatively prosperous Montgomery County, Maryland the mother of eight-year-old Ariana Rodriguez who participates in the summer lunch program, explains: "We feel bad because sometimes we have to stop buying their food, what they need, because we have to pay the rent."
One no longer needs to travel to the Mississippi Delta to find hunger as Bobby Kennedy did, or hold Congressional hearings to reveal it like Senator George McGovern. Internet technology brings more to our fingertips than downloadable music and sophisticated video games. It brings the opportunity to learn and know how other people live across town and across the world. With that comes a responsibility to engage as a citizen, locally and globally, in new and more powerful ways. New York Times columnist Roger Cohen, writing about journalistic responsibility and Iran, reminded us that social media is not as powerful as personally bearing witness. "To bear witness means being there -- and that's not free. No search engine gives you the smell of a crime, the tremor in the air, the eyes that smolder, or the cadence of a scream." But search engines and social media can strip away the invisibility of the poor that 40 years ago was a plausible excuse for inaction. If the poor are invisible to us now, they are invisible by our choice, our lack of curiosity, our lack of civic engagement and commitment.
Social media can't ensure social justice. But it can affect the invisibility that is the first barrier to achieving it. Michael Harrington could never have imagined the ways in which social media make the poor visible to us today. But he'd have been eloquent in reminding us that social media makes our apathy and indifference visible as well.
Support HuffPost
The Stakes Have Never Been Higher
Related
Popular in the Community