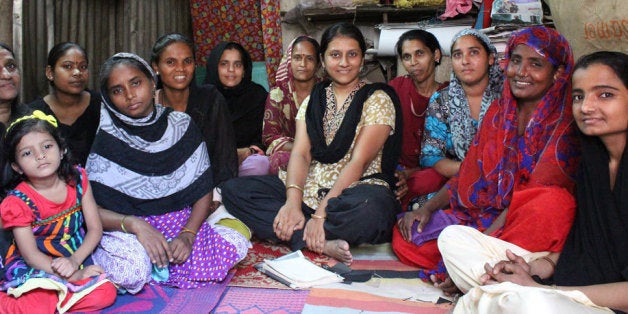 When we choose to work in a field not conventionally connected to our educational qualifications, it's nearly impossible not to be confronted by the thought, "You are not using your education, your knowledge," from time to time. I am a chemical engineer who worked in the software industry for nine years, before becoming a full-time teacher in a low-income classroom of 75 kids for two years, and am now a grassroots social entrepreneur. Each time I face that thought, I remember a line that I read couple of years ago on a Teach For India poster: "You can take everything away from a man but not his education."
Born into the family of a doctor father and a giving mother, my upbringing infused in me a sense of service and a culture of respecting knowledge. I chose to pursue a degree in chemical engineering and after my final year I took a job with a software company. As a software professional, I learned to analyze, design, optimize, and adopt a solution-based approach. Whether it was analyzing the business requirements that formed the key input for the design of a module, or improving the performance of the existing search component, or identifying the possible causes for a bug and fixing it, my work taught me that every problem had a simple solution, and by adopting a methodical approach I could come up with the right one.
After six years in the software industry, I began to question what difference I was making to society through my work. The values of service and giving which I carried deep inside influenced my thinking and kept me socially conscious. The social disparity that I witnessed all around disturbed me, and I asked myself how I could use my knowledge and skills to change it.
Three years of voluntary work with the social responsibility wing at my company sensitized me further, and taught me the importance of sustainable long term change. I was passionate about children's education and wanted to work with an organization that was striving to bring about long-term, systemic change in education. I discovered Teach For India, a movement with the vision to end educational inequity in India. I was drawn to the organization because it did not create its own parallel system but was committed to working within the existing system and solving its problems.
I decided to quit my software job and joined Teach For India in May 2010. Nine years in the software industry had given me leadership and problem solving skills that I now hoped to use to teach a classroom of 75 kids -- whether by breaking down a simple math lesson into steps that would allow the slowest learner to master it, or coming up with new engaging ways to keep the children interested, or simply strategizing how to manage the team of 75 children each with diverse skills and potential.
As a teacher, I analyzed why a lesson did not work or did wonderfully well, I came up with new strategies to teach and engage -- and I delivered every day, each minute, with a sense of urgency and purpose.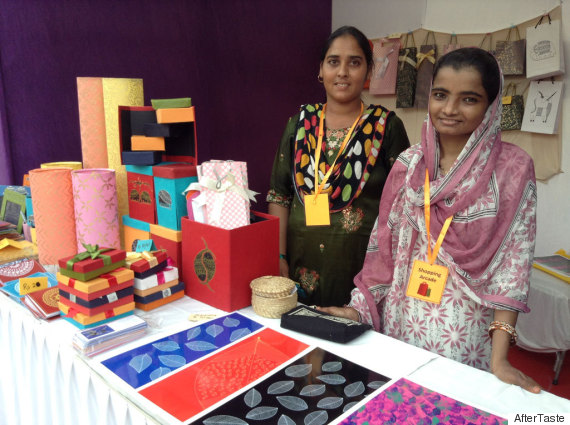 Through my teaching experience, I developed a deep connection with the women of the community, the mothers of the students I taught. Their stories of endurance and struggles moved me. These women wanted to bring about change in their families, but felt unequipped to do so due to the dearth of opportunities that would enable them to earn a dignified living without neglecting their domestic responsibilities. This sowed the seed for AfterTaste, a social enterprise started with the women of my school's community, after my Teach For India fellowship.
Aftertaste's vision is to empower women in low-income communities through the creation of livelihood opportunities using art and craft. Each day at Aftertaste, I recognize how being an engineer and having a technical background has enabled me come up with ideas, processes, and an approach to training women completely unskilled in design.
We started with two women from the community and today Aftertaste has grown to 14. Each woman has transformed herself to a skilled artisan in less than a year and earns a livelihood from the sales of her handicrafts. For the first time, these women are able to save for their children's education and healthcare and are hopeful.
For me, AfterTaste is an expression of my commitment to bring about change and my experience of using my knowledge and skills to develop innovative solutions. In the words of the writer Walter Isaacson, my current career is a representation of "The creativity that can occur when a feel for both the humanities and the sciences combine."
How can you use your skills and experience to create positive change in your community?
Calling all HuffPost superfans!
Sign up for membership to become a founding member and help shape HuffPost's next chapter