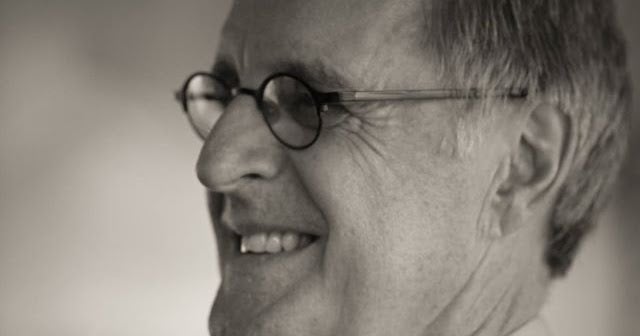 During my very last week of high school, every morning began with a creative conspiracy. It was implemented by giggling, teenage masterminds. Collectively, we struggled to stiffle our laugher as we waited for our teacher to enter the room. Each stunt stranger than the last, we pranked Mr. Youngblood five days in a row. Our very last days of public education were filled with practical jokes.
And what sort of pranks do teenage masterminds create? Fire alarms, smoke bombs, or egg smeared chalkboards? Not these teenagers. We were way too nerdy for that.
Mr. Youngblood entered the room to find us all wearing. . . Ayn Rand masks.
Ayn Rand masks! A classmate had actually taken the time to find an Ayn Rand image, expand it, print twenty-five some odd copies, and glue them to sticks so we could hold them to our faces and greet Mr. Youngblood as he walked through the door. Once he did, there we were, dressed to the nines in our Objectivism best. He loved it.
I could say that Mr. Youngblood introduced us to Ayn Rand, but it was, in fact, the other way around. Before we ever met him in the classroom, he assigned The Fountainhead as summer reading. We entered our senior year ready to discuss that large work, and we were introduced to one of our best teachers.
In his English class, we learned how to analyze classic works of literature. We learned how to hone our unique voices as we wrote with greater nuance. We had spirited discussions, and we challenged each other. And we laughed. Every day, we laughed.
This last aspect of our experience has been on my mind lately. Within it, I recognize that a larger lesson was present all along. It was never sketched out as a lesson plan, but Mr. Youngblood embodied it in the classroom. It was both simple and profound: He delighted in us as students. He thoroughly enjoyed us as people.
Sure, we occasionally drove him crazy. But most often, he greeted us with a dry wit we also enjoyed. That wit accompanied our intentional learning and created spontaneous moments of playfulness. He believed in our voices. He delighted in us, and we knew it.
Bob Youngblood died two weekends ago, and I have been reflecting on this kind of legacy. Teachers impart great knowledge, but they are also in a position to teach a larger lesson of delight. When teachers delight in their students, their students come to know their own worth. From that awareness, they go on to learn in self-directed ways.
Since our Ayn Rand mask wearing days, my classmates and I have almost doubled in age. This astonishes me. Even more, I am amazed to consider who we have become. We have charted career pathways, formed families, and created meaning. Bob Youngblood would delight in all of this too, I am sure.
Robert Frost once wrote that poetry "begins with delight and ends in wisdom." [1]
Good teachers spark delight and illumine human worth. From these gifts, a lifetime of learning continues.
Renee Roederer is an ordained PC(USA) minister and the founding organizer of Michigan Nones and Dones, a community for people who are "spiritually curious but institutionally suspicious." This community in Southeast Michigan includes people who are religiously unaffiliated (the Nones), people who have left established forms of institutional churches (the Dones), and people who remain connected to particular faith traditions but seek new, emerging visions for their expression.
Related
Popular in the Community