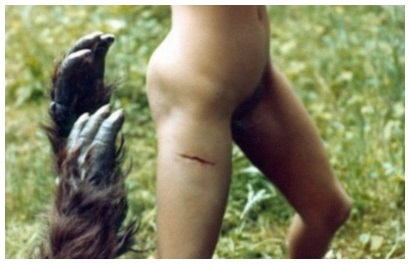 Kirk Cameron can kid himself, but these are the films that will truly save Christmas. Just in time to provide a respite for anyone sick of all that Holly-Jolly, IFC is releasing a pair of notorious erotic classics to the cinema. Walerian Borowczyk's The Beast and Immoral Tales had their original debuts in the '70's, both films reveling in a then-new-found freedom to explore aspects of sexuality previously considered taboo -- in the case of the titles at hand, that includes sacrilege, incest, and bestiality (there, satisfied?). Some of that scandalous power remains, some has faded, but as my review for Jim Freund's Hour of the Wolf reveals, both films remain intriguing exposés of the lengths to which unbridled human passion will go... and are likely to make you feel a little funny in the pants. Click on the player to hear the segment, or right-click the link to download.
REAL LIFE. REAL NEWS. REAL VOICES.
Help us tell more of the stories that matter from voices that too often remain unheard.