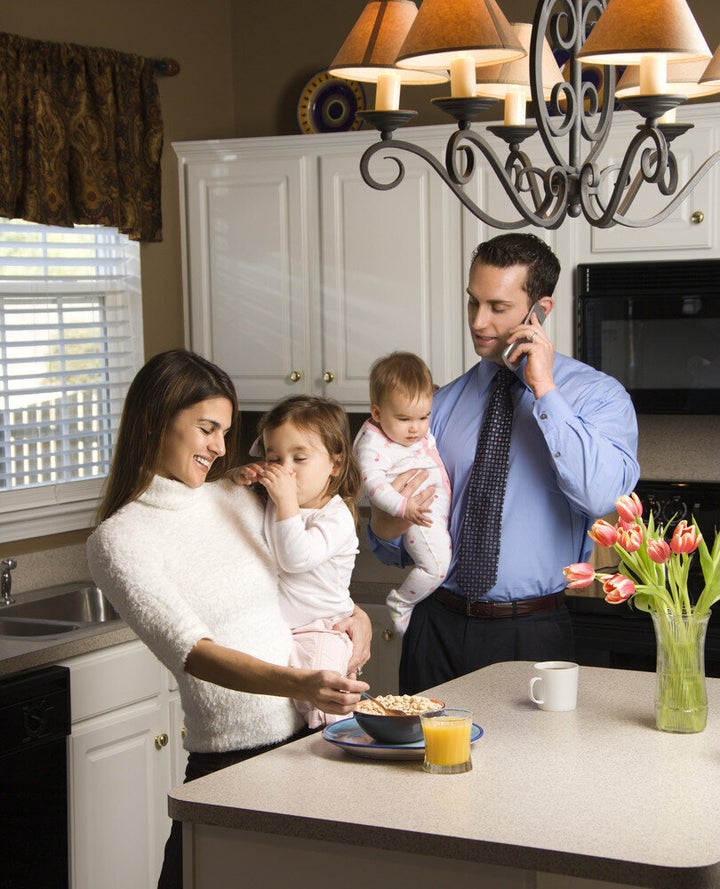 I waited a few days to write this. Perhaps I should have waited longer. Maybe forever.
I don't want to appear in any way to diminish the cataclysmic grief and horror experienced by the children of 9/11, those who woke in the morning with in-tact families -- mothers and fathers they expected to see at dinner time -- but who ended that Tuesday a decade ago with the inexplicable reality of a parent stolen from them.
Over the last week and more I have been watching the televised memorials, listening to the radio stories and reading online and in print compelling accounts of the more than 3,000 surviving children, who eloquently articulate memories of fathers and mothers they loved and who loved them.
They recount stories of parents who died suddenly while at work, rescuing others or flying to a destination they would never reach. And these heartbreaking narratives move me to tears.
Certainly the loss of a parent detonates a child's world no matter the circumstance. There is not enough consolation available in the universe to fill their chasm of loss. I can be empathetic, but I cannot know, truly know, how that feels; my parents each died when I was older, my father of a stroke, my mother of heart complications. Any attempt at feigned understanding for these children of 9/11 feels hollow.
As one son who lost his mother reported, he was tired of therapists, teachers, counselors and well-meaning friends asking him how he felt about losing his mother that day.
"How do you think I feel?" he said.
With the proliferation of memorial stories these past few weeks, I have tried again and again to understand the nature of grief and how it intersects with rage and denial as well as fear. I have tried to intellectualize what this trauma means, how it manifests in a soul and how in the world I could possibly help someone so traumatized by the loss.
I need to comprehend this because I am trying to know what to say to comfort my own sons. My words are impotent and annoying to them. They have lost a parent, too. But they have a father who has chosen to be lost to them. And he is not a hero.
Each one of my three sons tells me I can never know what it feels like. They do not want to talk about it. They do not want to hear his name. They bristle, avoid the conversation and lash out.
Dr. Carl Bell, on Chicago's NPR, WBEZ, spoke of the emotional fall-out survivors have from the loss of a relative. He made a comment about the gender differences of grief and how men tend to deal with trauma with either flight or fight. And I understood a little better why my sons don't ever want to talk about their father -- ever -- the man who moved to Amsterdam in 2004 without advance notice, later stopped all child support and has not seen or spoken to them since his own father's funeral in 2008, when the boys wore freshly ironed shirts, ties and crisp sportcoats. Since then, their father has not phoned or emailed any of his sons. Not a letter or acknowledgment for birthdays, Christmas or graduations.
Each one of my three sons tells me crytpically I can never know what it feels like to be so shunned by a parent. To have a father who cooses to be lost.
In my immediate family with six siblings and twelve parents, three of the parents have died from illness. My sister-in-law, Bernadette, of a brain tumor. My sister-in-law, Madonna, of ovarian cancer. My former brother-in-law, John, of a heart attack. Their deaths have left behind 11 children in the care of the other parent, all dutifully and lovingly raising their children alone.
But another parent in my family's tree has left of his own accord, a break final, deliberate and permanent. I raise my sons in the aftermath of his unnatural choice, not dwelling on it, certainly, but unable to completely shake its shadow. For seven years his life in the Netherlands seemed an excuse for his severed ties. But he has since returned to the city where the boys and I have lived in the same house for 16 years. And where his sister lives only a few blocks away.
My boys lost a father. It was not on 9/11; he did not die in the line of duty or while at work, with photos of his sons on his desk. He has chosen to never speak to, visit or support his children, a decision so unfathomably cruel, that it takes a court document he initiated just last week for me to realize it is not a bad dream.
I did not attend the hearing on 9/12 for his motion to modify child support, the document in which he admits having paid no support since 2005, declaring the older two boys "emancipated," and requesting that my youngest son at 17 also be declared "emancipated." My attorney went in my stead.
Because I would never be able to stand near the man who has initiated all this harm.
But if I ever would, what I would say to him is this: You are never emancipated from your children, nor is it even imaginable that you would try to be. They are of you, they are from you. Learn a lesson from the children of 9/11, they are a gift. And you have squandered the miracles.
There is no memorial for this brand of loss.
Popular in the Community