It's not often that so-called "outsider artists" get a chance to showcase their artwork on the walls of an established New York gallery, hanging with imbued importance next to big names like Kara Walker and Carrie Mae Weems. Such is the case, however, with "When the Stars Begin to Fall: Imagination and the American South," a wild and vibrant show hitting the Studio Museum in Harlem next month.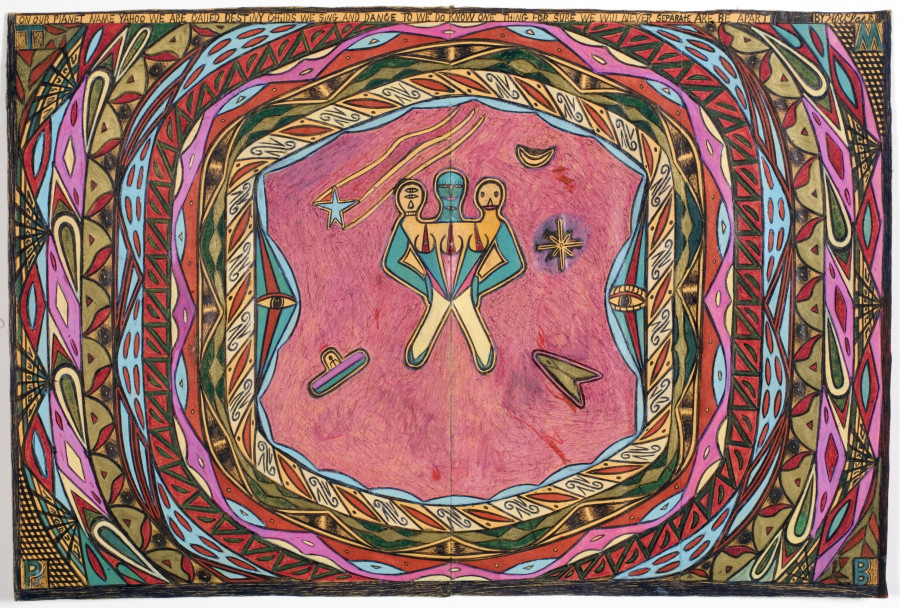 Henry Ray Clark On Our Planet Name Yahoo We Are Called Destiny Childs We Sing and Dance to We do Know One Thing For Sure We Will Never Separate Are Be Apart, 2003 Ink and marker on manila envelope 13 ½ × 20 ½ in. Courtesy Jack Massing
Gathering together self-taught artists from the 1960s to today, the exhibition uses outsider masterpieces to explore the meaning of "black art." From painting to sculpture to performance, the overview showcases the work of 35 intergenerational artists who have perpetuated myths, engaged stereotypes or challenged tropes having to do with blackness. Furthermore, the artists all share a fascination with the real or constructed idea of the American South, and -- through everything from ethical examinations to spiritual revelry -- give graphic presence to place.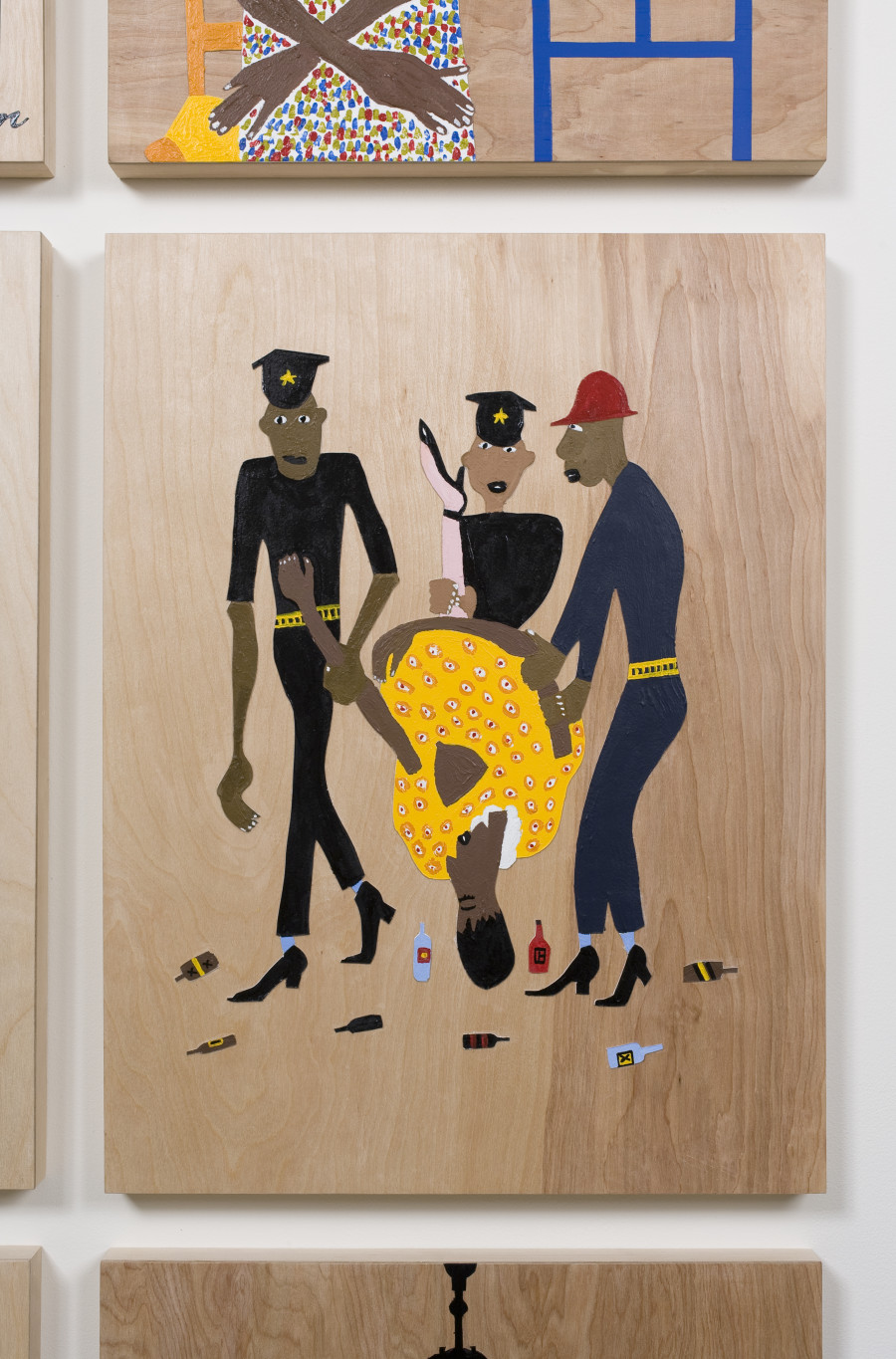 Deborah Grant The Birth of a Genius in the Midnight Sun (detail), 2012 Watercolor paper, photo paper, cardboard, brown paper, wood, canvas, linen, ink, oil and acrylic on birch panels 24 panels; 24 × 18 in. each Courtesy the artist and Steve Turner Contemporary
From Henry Speller's comic-esque drawings of female bodies to Ralph Lemon's surreal portraits of rabbit costume-clad subjects to Jacolby Satterwhite's digital landscapes, the artworks rip apart any notions of a conventional black aesthetic, revealing images of folk African Americana and downhome South that push abstraction and experimentation to the forefront. While some artists like Walker and Weems possess enviable resumes and cemented relationships with the art world's biggest players (see Weems' Guggeheim takeover here), other self-taught figures do not. Their distinct imaginings work against expectations of academic training, highlighting an experience informed by belonging -- national and regional and institutional.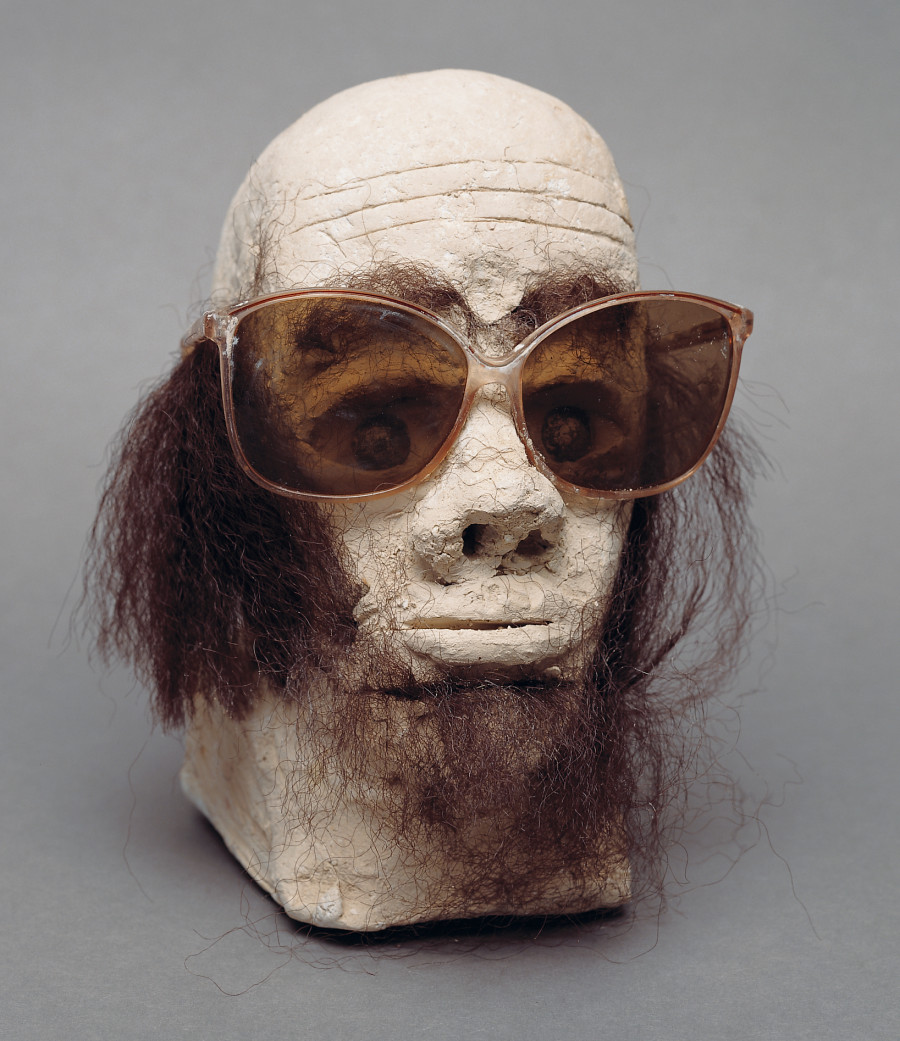 James "Son" Thomas Untitled, 1987 Unfired clay, artificial hair, sunglasses, wire, aluminum foil, beads, glass marbles and paint 9 ½ × 8 × 8 ¾ in. The William Arnett Collection of the Souls Grown Deep Foundation
The show is part of the Studio Museum's "slate of exhibitions and projects that challenge the boundaries of contemporary art practice and exhibition" this spring. The collection will likely raise more questions than answers as to how and why our conceptions of art come to be; nevertheless, the survey of artists outside the mainstream fold is a visually enticing as it is informative. Scroll through a preview of "When the Stars Begin to Fall" here and let us know your thoughts on the exhibition in the comments.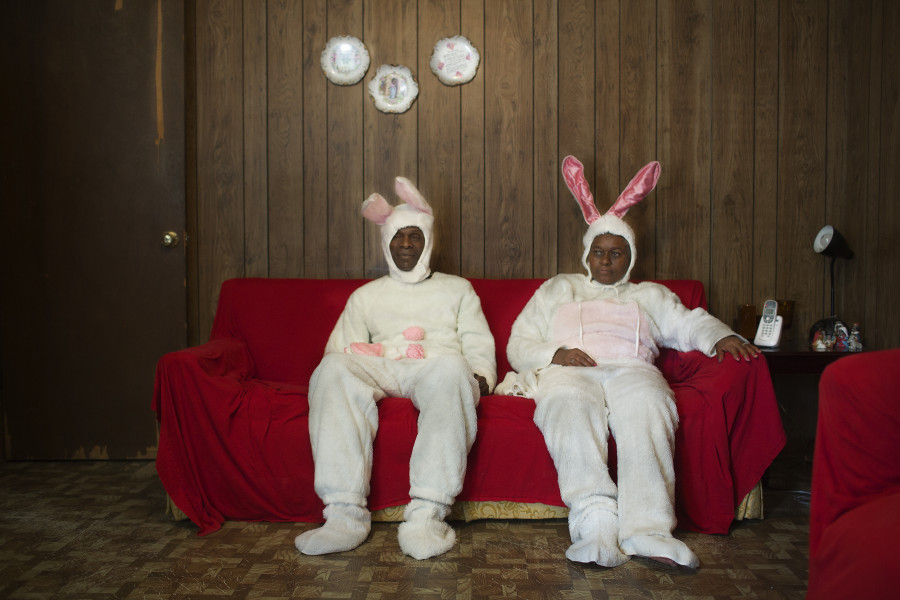 Ralph Lemon Untitled, 2013–14 Archival pigment print 24 × 30 in. Courtesy the artist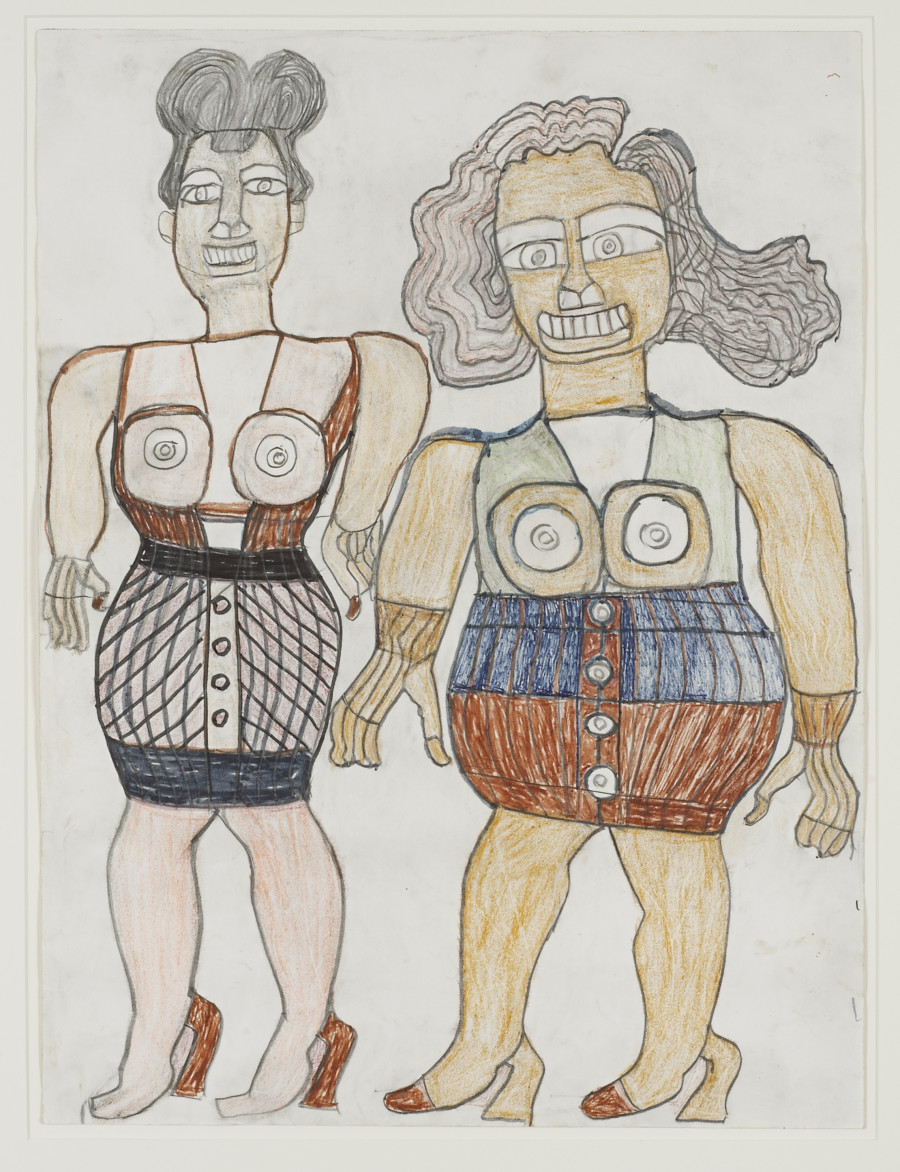 Henry Speller Two Ladies Dressed Up, 1986 Pencil, crayon and marker on paper 24 × 18 in. Courtesy Ronald and June Shelp Photo: Marc Bernier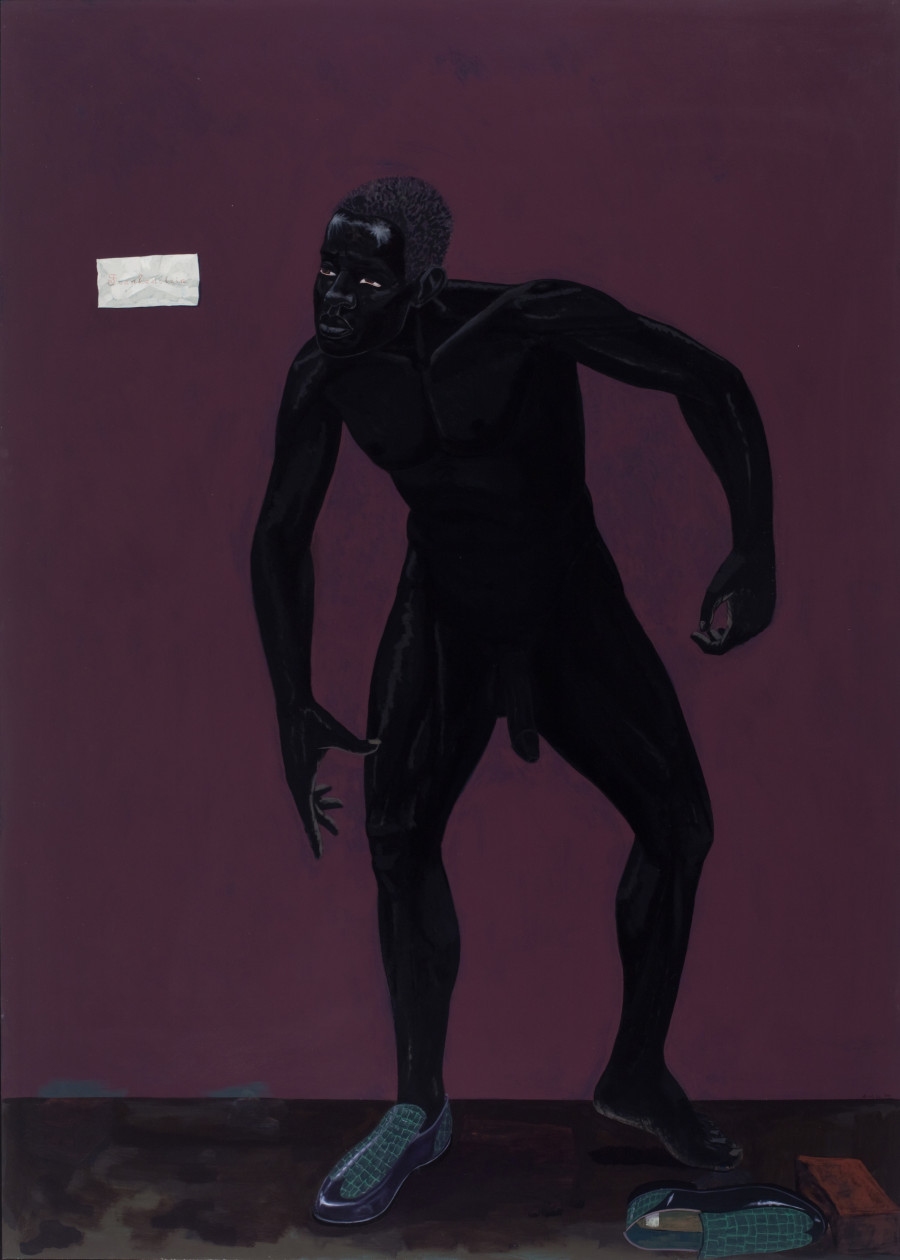 Kerry James Marshall Frankenstein, 2009 Acrylic on PVC 85 × 61 in. Collection David Zwirner Photo: Courtesy of the artist and Jack Shainman Gallery, New York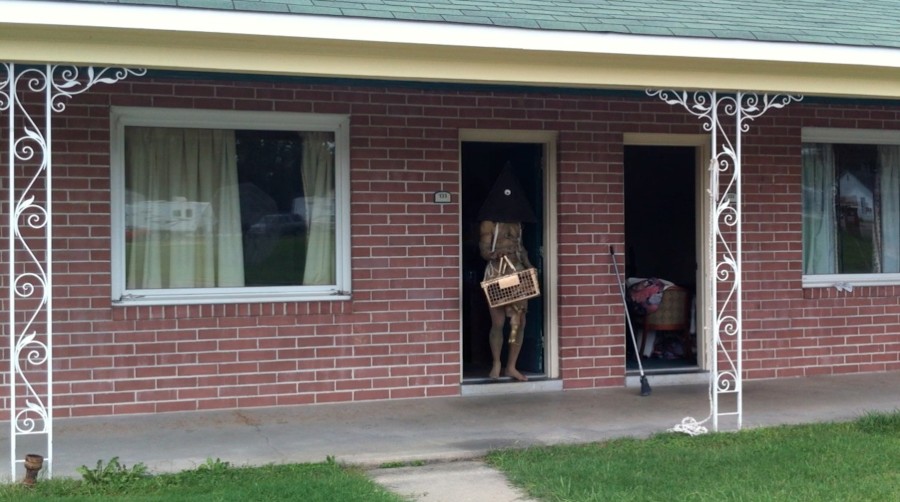 Geo Wyeth Quartered (video still), 2014 Digital video, color, sound TRT 00:30:00 Courtesy the artist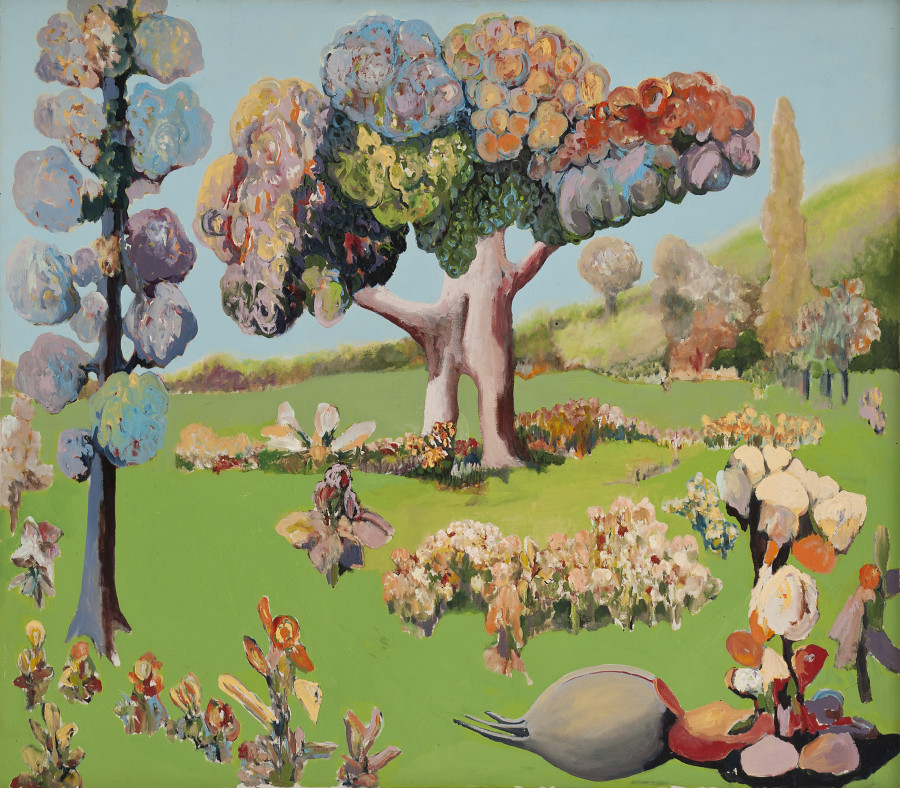 Benny Andrews Heaven, 1967 Oil on canvas 44 × 50 in. Courtesy Michael Rosenfeld Gallery, LLC, New York, NY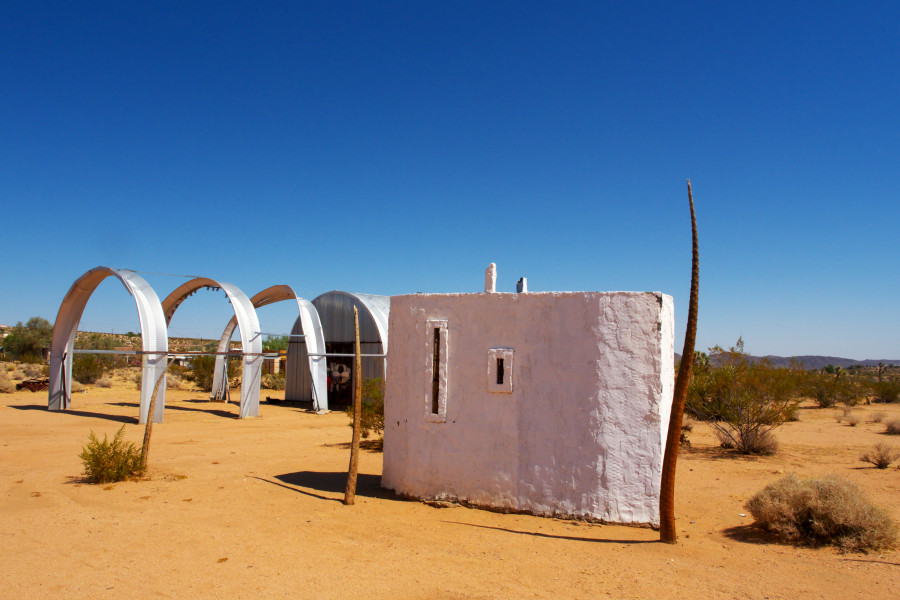 Noah Purifoy Desert Art Museum, 1989–2004 Digital slides and titles Dimensions variable Courtesy the Noah Purifoy Foundation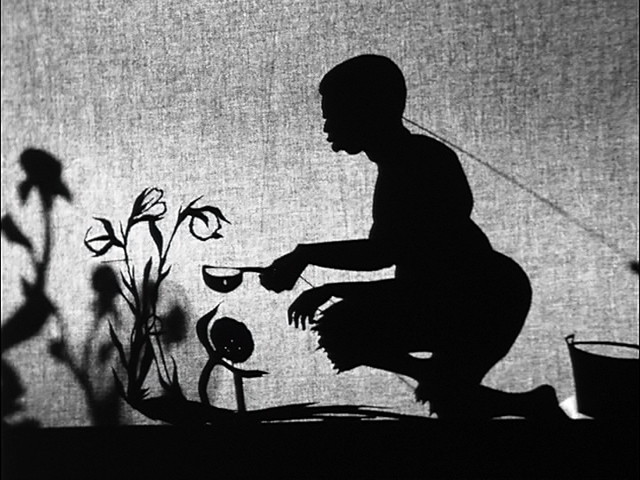 8 Possible Beginnings, or the Creation of African-America; a Moving Picture by Kara E. Walker (video still), 2005 Video, black and white, sound TRT 00:15:57 © 2005 Kara Walker Courtesy of Sikkema Jenkins & Co., New York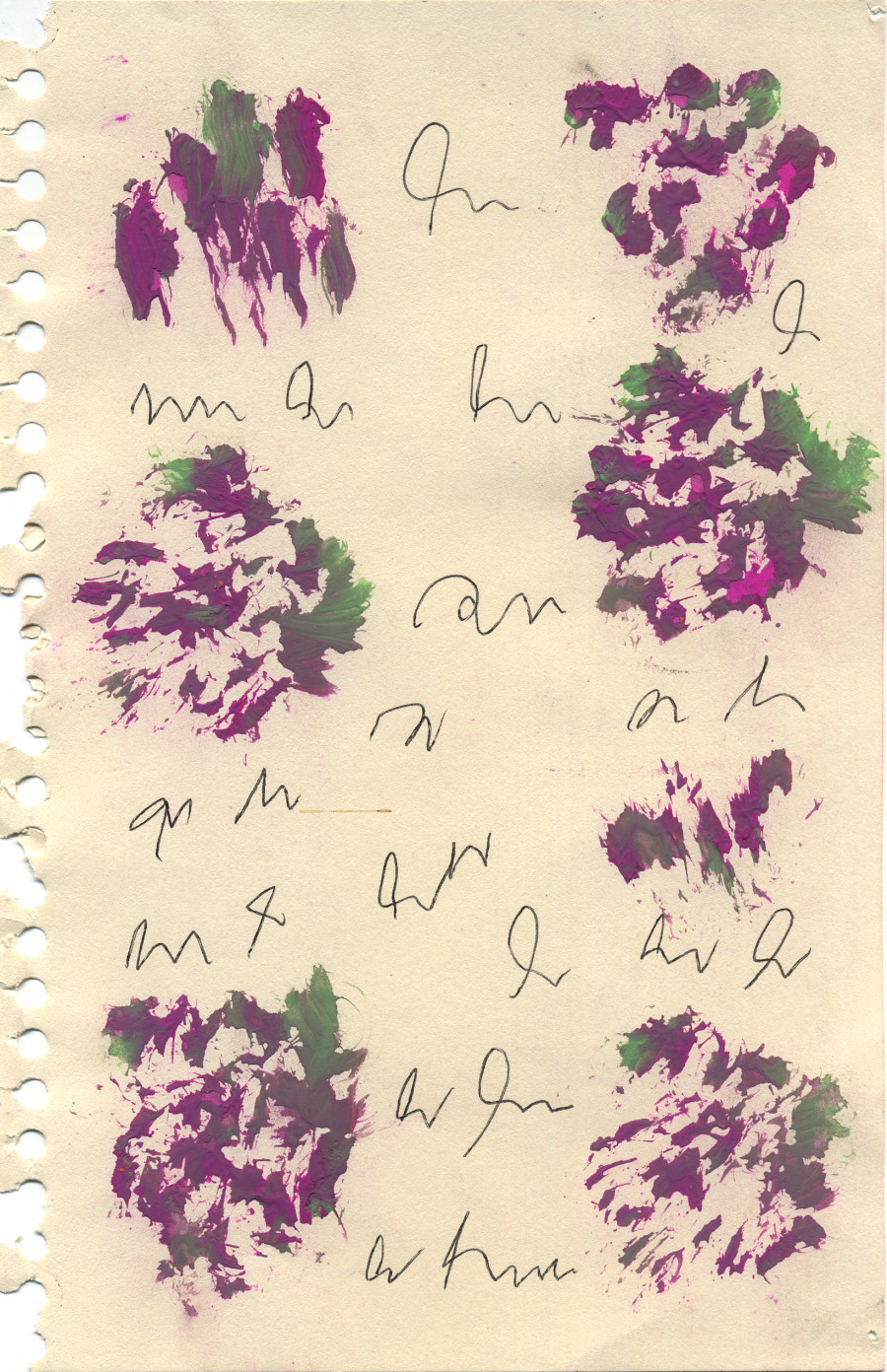 J.B. Murray Untitled, c. 1978–88 Tempera and ink on paper 8 ½ × 5 ½ in. Courtesy Cavin-Morris Gallery and family of J.B. Murray
"When the Stars Begin to Fall: Imagination and the American South" will be on view from March 27 to June 29, 2014 at the Studio Museum in Harlem.
Popular in the Community