When the Unholy Enters the Houses of the Holy "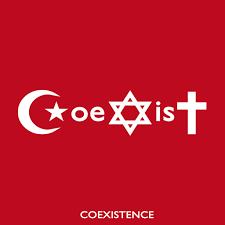 Whoever thought that one would have to be potentially concerned about being in a church? Places of worship, across all faith traditions, have traditionally been places of refuge, of sanctuary. No one normally goes into a church anticipating anything dangerous happening.
Unfortunately, recent events have argued that safety in churches may be at risk. In September 2007, a shooter killed two members of the Burnette Chapel Church Of Christ in Tennessee, and then again in July 2008 another shooter killed at least two people and wounded others at the Unitarian-Universalist Church Of Knoxville, Tennessee.
Now in November 2017 we have witnessed the tragedy of the murder of twenty-six congregants of the First Baptist Church of Sutherland Springs, TX. There have also been a significant number of wounded members. Most of this congregation's membership has been disabled, not to mention the damage incurred to the church building.
Already, there is understandable concern about what to do to improve security for churches so that a tragedy like this does not get replicated. One wonders what could be recommended: security officers, more cameras, police surveillance? There have been those who have advocated to allow church members to open carry weapons during worship services. This would no doubt affect the peace and tranquility of a sanctuary. It's hard to be contemplative during a prayer or a Holy Communion service when you are looking over your shoulder to make sure no one is pointing a gun at you.
Then there are those who have advocated for online worship. This is happening more frequently at churches. The Highland Park United Methodist Church of Dallas, TX streams live all their services. This is a great advantage to those who are unable to physically attend services "i.e. those who are in assisted living facilities or who are home-bound." The security concern could accelerate this phenomenon. The questions would be: what would this digital congregation look like, how would it interact, where is the human interaction and what does this mean for the meaning of Church?
As congregations' struggle with what will make physical spaces of worship safer, here are some ideas:
Utilize existing resources: Many law-enforcement agencies are happy to dispatch an officer to speak with church leaders about risk and preventative measures. Private security companies can also provide a risk analysis. There might be some threats or exposure not yet considered.
Develop a security plan: The same police officers or deputies, who moonlight as traffic control officers at a church, can also provide a uniformed deterrent during services. Ushers can monitor the parking lot. Select members of the congregation can serve as guards.
Develop a response plan: If the threat of deadly mayhem breaks out in a church, people need to have dedicated responsibilities. Is there someone tasked to call 911? Some churches can afford armed security teams. But someone needs to determine whether church-goers should flee or instruct them to stay in place. This is where design of the facility can play a role. Does your church have ample escape routes?
Use technology: Surveillance systems can help investigators following an incident and during a prolonged situation, but monitored cameras also can be a useful deterrent. Nothing beats human intelligence, though. If an usher perceives a threat just outside the church, he or she can use an intercom system, text, or simple two-way radio to alert church leaders. That can prompt a lockdown using access-control technology. Panic buttons directly linked to first responders can be strategically placed throughout the church campus.
Avoid reliance on armed civilians: In a small church with a limited budget, people with handgun carry permits might be the best line of defense depending on state law. In a large church with thousands of worshipers, multiple people producing handguns can make a situation worse. In a high-stress situation, the odds of effectively hitting a target are lower than hitting an innocent bystander. You also don't want to be holding a gun when law enforcement arrives. This is a hotly debated topic, and an issue that should be considered when formulating security plans. Overall, it is best to leave lethal response to law enforcement or a security team already in place. Five ways you can improve security at your churchwww.knoxnews.com/.../five-ways-you-can-improve-security-your-church/85400400...
Religious faith, across various traditions, has tended to eschew violence and has been committed to promoting peace. Congregations can address working with other communities of faith in working for a decrease in community violence, including gun violence. Weapon buyback programs have worked to reduce senseless death and injury due to shootings. Trigger locks help to secure weapons from hurting or killing people.
Mass shootings, of course, will continue to be a great challenge to prevent. Many factors including domestic violence, anti-social personality disorder, and sociopathy are all contributing forces that allow some individuals to unleash their fury at innocent people.
We need to continue to pray and support, in every way possible, the victims of mass shootings in churches, but we also need to stand together to work more holistically for the prevention of violence in our communities and in our world.
Now is the time; we can't afford to ignore this reality any longer.
Popular in the Community