Being in business for myself has taught me so many things about myself and others. I have been able to do things I never dreamed I could do. I have been granted access to opportunities I never imagined I would get. I have made connections with some of the most amazing individuals -- people I didn't know existed just a little while ago. And even through all of this, I have learned- not everyone you know will clap when you win. It's sad, but it's true.
The fact of the matter is... people support who they want to support. You cannot force others to support what you are doing. No matter how much you think they like you, their "like" doesn't warrant their support. You know, God had to get myself together one day because in all of my small successes thus far, I was still seeking the applause for a certain group of people. They praised me in private but never in public and I can admit, I felt "some kinda way" about it. I started to feel like I didn't fit in or I wasn't good enough to be supported by them. I began questioning my own gift thinking "I'm good but not good enough."
You see, I was seeking the applause of people and forgot that God was expanding my influence for His glory, not my own. God had to show me that my purpose was bigger than where my mindset had me. My calling wasn't for those I knew as much as it was for those I had not encountered yet. It is easy to get caught up in the hype of doing something new, when you're the only one doing something new. But what about when others start making moves and making progress and the things you've done have become "old news." I'll tell you what you do -- you ignore the applause, you ignore the hype, you get tunnel vision on your vision and you GO HARDER!
There will always be others doing what you do and believe it or not, some will do it better than you. This is why it's important to stick to your own dreams and stay in your own lane. The moment you hop into someone else's lane, you have to slow down and put your hazard lights on because you don't know the track. Oh, but when you're in your own, you can cruise control your way or can shift your gears into override and take off! It's all up to you.
The people on the sidelines are there to distract you. They cheer for whoever is winning at the moment. We call those people "bandwagon fans." Find your core group of supporters who will lift you up and push you to the next level. More than that, take time to clap for yourself. You may not be where you want to be, but be thankful you are not where you used to be. Celebrate you own success but then don't stay there, go on to do greater.
If there is something you do not know, ask for help. There is an abundance of resources available to you if you do the work and go look for them. If you have a vision or a dream for your life but you need help bringing it to life, consider hiring a coach. A coach is there is help you implement a plan for success. As a coach, I do not give you any answers, I help you discover what's already in you. It's that's simple.
This year is going to require you to do something different if you want to get where you are destined to go. You can hold up your own destiny being "in your feelings" and waiting for people to support you who could care less about you or what you are doing. Now, my focus is to make sure my work is pleasing to God first, no matter what I feel about it. As long as I clap for God, He will clap for me.
Life is about variety. Don't be afraid to blaze your own trail. It is okay to stand out in more than one crowd. Trust me, I'm doing it right now.
I am clapping with and for you.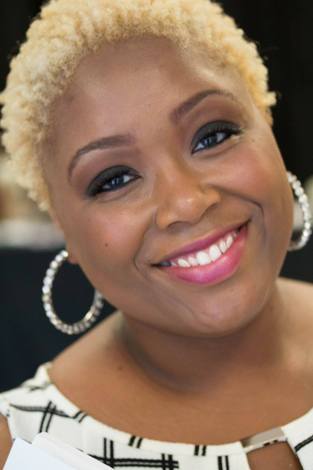 Maleeka Taliha Hollaway, a native of Atlanta, GA, is the founder and CEO of The OfficialMaleeka Group, LLC, a boutique-styled social branding hub specializing in life coaching, business consulting, writing services and public relations. Maleeka is an Internationally Certified Life Success Coach, a candid public speaker, business & branding strategist (Internationally Certified Business Success Coach) and Best-Selling author (co-Authoring "20 Beautiful Women: Volume 2"). She is devoted to mentoring and coaching people of all ages and genders in discovering how to live the life they desire, as she is blossoming into one of the most inspirational and influential millennial voices of this generation.
When not working on her own personal blog, Maleeka blogs on The Huffington Post, and is a contributor for "Pretty Woman Hustle" magazine and Womeneur.com. Maleeka does freelance editing and proofreading for other published authors and writers.
Maleeka holds a Bachelor's of Arts in English from Alabama A & M University and is currently studying for a Master's of Science in Communications Specialist. Maleeka's International certifications are through The Coach Training Academy and affiliated with the Certified Coaches Alliance (CCA).
Connect with Maleeka on Facebook, Twitter, Instagram, and Periscope at: @officialmaleeka and on www.officialmaleeka.com.
Popular in the Community