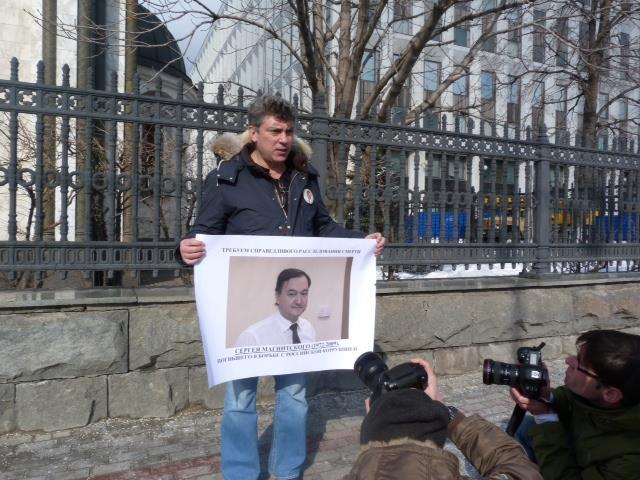 If President Trump, or members of his administration or campaign, claim to discuss adoptions with Kremlin-associated representatives, you can bet the house that they're really talking about lifting U.S. sanctions on Russia.
Here's why: In 2012, Congress passed the Magnitsky Act, which bars 18 Russian oligarchs, allegedly connected to human rights abuses, from using the U.S. banking system (which effectively prevents them removing their assets from Russia) and bars their entrance to the U.S. (The law was named after Sergei Magnitsky, a Russian lawyer who died in a Moscow prison at age 37, where he was allegedly tortured and denied medical attention, after accusing Russian officials of massive tax fraud.)
The Magnitsky Act infuriated Putin and some of the billionaire oligarchs closest to him, since they could no longer expatriate their billions abroad and enjoy the fruits of their possibly ill-gotten gains in London, Paris, the French Riviera, New York or Miami.
In retaliation, Putin decided to punish Russian children by barring American citizens from adopting Russian orphans. Putin and his supporters have repeatedly let it be known that they would likely resume permission for Americans to adopt Russian orphans if the Magnitsky Act and other sanctions are lifted.
This statement quickly proved untrue, as Trump Jr.'s email chain, on which Kushner and Manafort were copied, was released by The New York Times. The subject line at the top of the email inviting Trump Jr. to the meeting (and which he forwarded to Kushner and Manafort) was headed "Russia-Clinton-private and confidential" and promised "information that would incriminate Hillary and her dealings with Russia and would be very useful to your father. This is obviously very high level and sensitive information but is part of Russia and its government's support for Mr. Trump." Trump Jr.'s response: "… if it's what you say I love it." So much for the meeting being about adoptions.
But even if President Trump's statement that the meeting was about the adoption of Russian children were true, it's still potentially incriminating. "Adoption of Russian children" is thinly veiled code for discussing lifting the Magnitsky Act and other U.S. sanctions on Russia. An undisclosed meeting between a Kremlin-connected lawyer and Trump Jr., Kushner, and Manafort to discuss the basis for allowing Americans to again adopt Russian orphans (i.e. by lifting sanctions) could still constitute collusion.
The media has done little to help the public to understand the tie between "Russian adoptions" and "Russian sanctions." That will hopefully change.
But it's doubtful that Robert Mueller doesn't understand the connection. It's likely that discussions between the Trump campaign and Kremlin-connected representatives, which are falsely or truthfully claimed to be about Russian adoptions, are already at the front of the mind of Mueller and his investigators.
Support HuffPost
The Stakes Have Never Been Higher
Popular in the Community