It looks like Rihanna was always a "bad gal."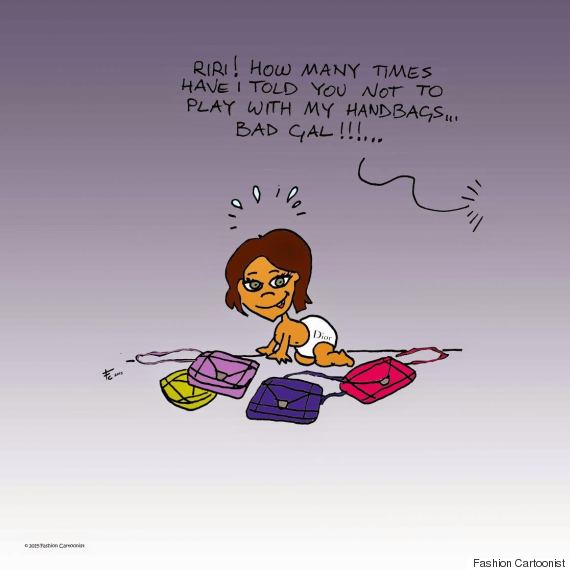 The images, which depict fashion icons and celebrities as "children," are a welcome light-hearted contribution to an industry that has the tendency to take itself pretty seriously. The cartoonist, who chooses to stay anonymous, explained in an e-mail to The Huffington Post:
"My blog is, in its own way, a tribute to the extraordinary personalities that populate the fashion world. I believe that, while fashion is definitely a very important and serious business, sometimes we take it too seriously. My cartoons put fun, irony and humor back into it!"