A woman's powerful interaction with a truly inspiring kid is making waves across the Internet.
After a little boy defended her against a persistent street harasser, singer-songwriter Julia Price shared her story in a now-viral Facebook post.
While running near the water in Santa Monica, "an older man" started loudly catcalling her, Price wrote in the Facebook post. He yelled "Sexy lady, hey hey hey sexy lady!"
The musician decided to ignore her harasser, which only seemed to anger him. He then shouted, "Eff you, dumb b****!" Price wrote.
"I ripped off my headphones prepared to stand up for myself," she continued in the post, "when this little boy who was walking alongside his mother and little sister in a stroller looked at the guy and said, 'Hey. That is not nice to say to her and she didn't like you yelling at her. You shouldn't do that because she is a nice girl and I don't let anyone say mean things to people. She's a girl like my sister and I will protect her.'"
The man left and Price thanked the little boy, whose name is James. In response to her gratitude, James simply shrugged and said, "Well I just wanted to make sure your heart was okay," the singer wrote.
"According to his mother, this is a typical day in the life of James," she said. "Thank you so much to the mothers and fathers who are raising the next generation to be brave and courageous, and to be little earth angels for all. I am so touched."
Price told The Huffington Post that James looked to be only about 7 or 8 years old, but their meeting had a powerful effect on her.
"As a songwriter, I'm used to sharing very vulnerably, and so I don't keep too much of my life private, especially when it comes to women's issues," she said. "I'm also very passionate about standing up to catcalling as I spend years in New York City where it was the worst. So to have (for the first time in my life) someone actually stand up to a cat caller on my behalf, let alone a child, I was beyond moved," she added.
Price's Facebook post was shared over 66,000 times and received nearly 350,000 likes in just two days. "I expected my usual friends to find inspiration from it but had no idea it would reach so many people, and I feel like James symbolizes hope for so many people now," the artist said."
The comments section is filled with hundreds positive responses. "At certain times a child's voice can carry more Truth and power than any other," commented Jonathan Vreeken. "Thank you James! You are a real Super Hero!!!"
"I think that there's a part of him that we all have in ourselves -- that compassion and courage to stand up for others fearlessly, no matter what that looks like," she wrote. "I think we can look to James as an inspiration the next time we have an opportunity to be the brave one and help someone else."

Sounds like an inspiring kid!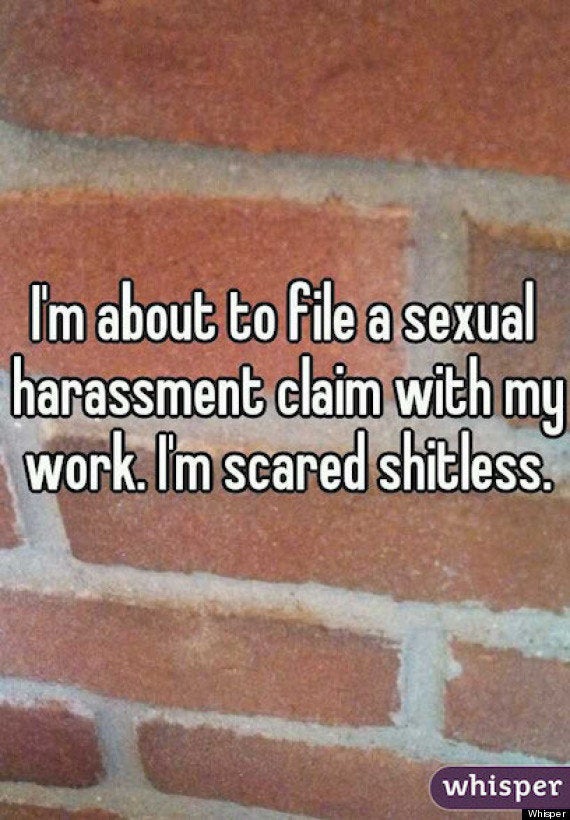 Women Who Reported Sexual Harassment