It's 9:00 a.m. on Saturday, Dec 30th. I'm rushing out the door with my daughter, Julia, to get her to her ski race on time. We both grab a protein bar. I take a bite out of mine and the next thing I know, my front tooth comes out with the bar. Did I mention that it's Saturday, December 30th, the day before the world shuts down for New Year's Eve? And that I'm in Colorado, thousands of miles away from my hometown dentist?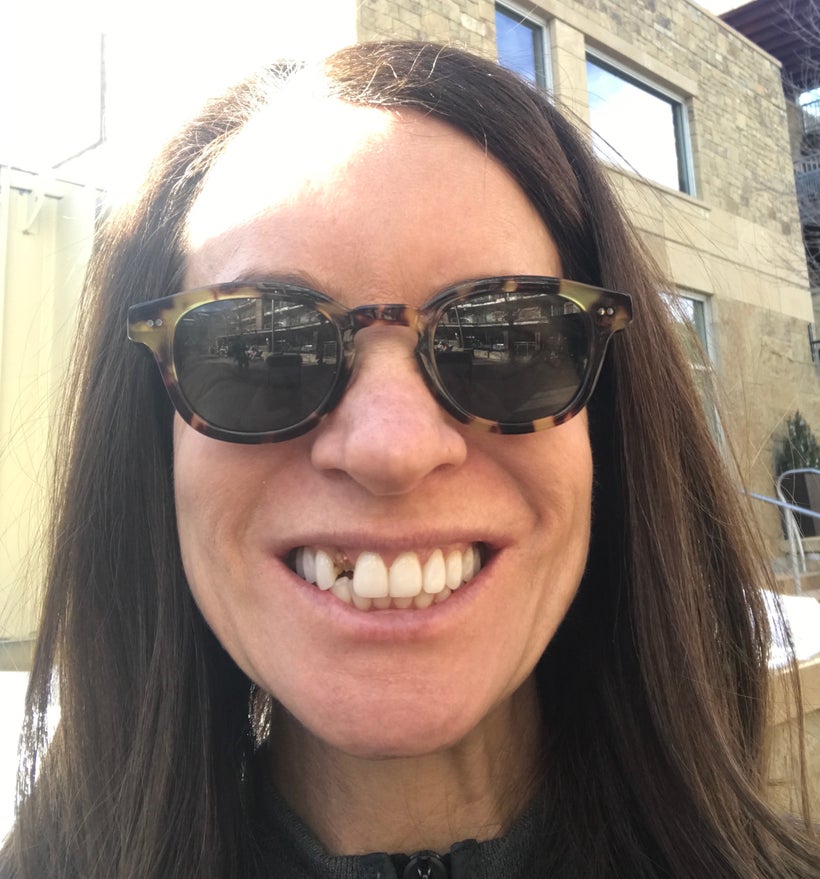 I call a few friends and get the cell phone number for the local dentist, Dr. Andrew Turchin, who I have seen a few times over the years when I was in a pinch. I feel badly given the holiday weekend, but my teenage kids will absolutely not be seen with me like this! I cross my fingers (and toes) that Dr. Turchin is in town and send him a text.
Within 10 minutes, my phone starts to vibrate. Meet me at my office at 11:00 a.m.
I can't believe my luck. I respond, Thank you. Thank you. Thank you. And then I write, If this is your only time, I will be there with bells on. If you have any flexibility, my daughter is skiing in a ski race at 10 a.m.
My phone vibrates again within minutes. The ski race is more important. I will see you at 3 p.m.
Wow! This guy is unbelievable.
I showed up at the office at 3:00 p.m. on the dot with tooth in tow, and Dr. Turchin got to work. What I thought would be a quick, 10 minute appointment to glue my tooth back into my mouth, turned into a two-hour ordeal, with novocaine and lots of drilling. As I sat in the chair, a little groggy from the drugs, I heard Dr. Turchin make a request. And suddenly I realized that there were actually three of us in the office.
"Alexa, please play soft classic rock."
I turned my head, expecting to find "Alexa" standing there, holding instruments and a remote control for the music in her hand, but soon realized that he was speaking to a tower on the shelf. It was Amazon's Alexa, the virtual assistant, he was talking to.
The classic rock was soothing and the drilling and gluing continued. "Thank you Alexa," Dr. Turchin said. "No Problem," Alexa responded.
As HR expert Jeanne Meister writes in Forbes, "Artificial Intelligence is on the verge of penetrating every major industry from healthcare to advertising, transportation, finance, legal, education, and now inside the workplace." Of course I know this. But I'm not going to lie, I was taken aback when I saw it with my own two (sleepy) eyes for the first time.
In a few minutes, Dr. Turchin said, "Alexa, please set the timer for 60 seconds," then he took an impression of my tooth and the alarm went off after exactly 60 seconds. "Perfect," said the doctor, "thank you, Alexa."
"You're welcome," said Alexa.
On the one hand, as a patient, there was something truly disconcerting about this whole experience. The missing tooth, the disembodied voice, the total normal-ness of it all. On the other hand, as a workplace strategist obsessed with finding the sweet spot between tech and connect, I was blown away!
Dr. Turchin managed to give me his full attention (read: bring his human to work) while Alexa handled some of the more basic tasks that might have distracted him. And, given that he didn't have any actual human help in the office on this holiday weekend he was able to be more productive and get me out of the office faster. At one point, he even commented that Alexa was a great asset to the office, but that sometimes she gets a little moody and doesn't do what she asked. But he was learning how to keep her on task. Like any employee, I guess??
Two hours later, I walked out of the dentist office with a shiny new tooth, ready to hit the New Years parties with my kids. I kept thinking back to my time with Dr. Turchin and Alexa. A perfect case of three being the perfect company, definitely not a crowd.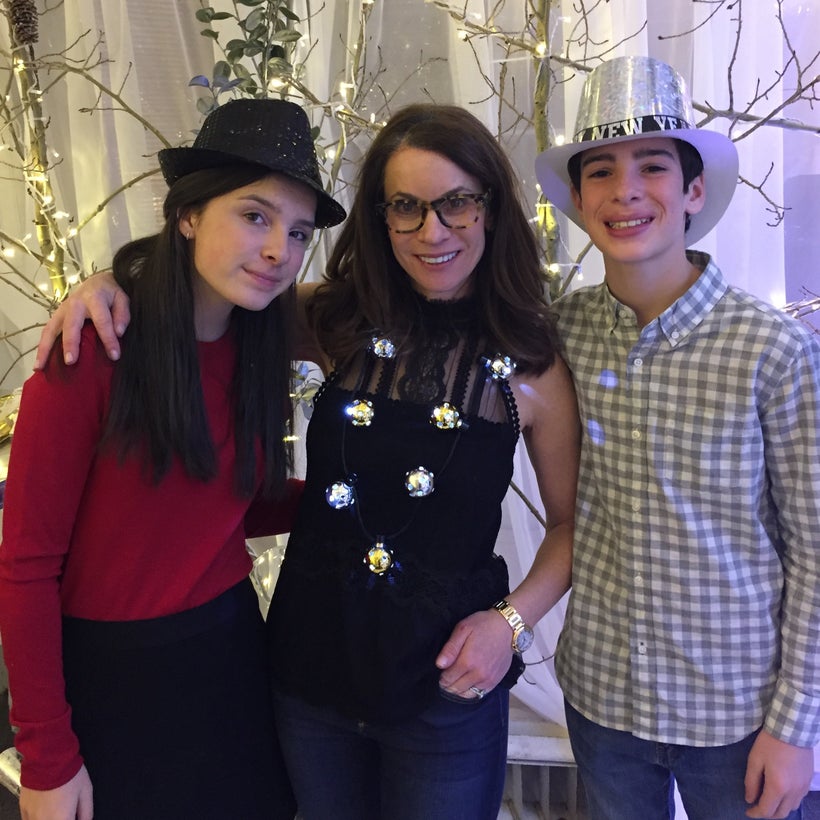 While I sure don't hope to ever lose my tooth the day before New Years Eve (or ever!) again, I have to say I am grateful to have been introduced to the AI revolution while sitting down. And while in the past I haven't been so sure, now I feel more confident that Alexa and her kind can help us all bring our human to work. Which is good for people, great for business, and just might change the world. It definitely changed mine!
REAL LIFE. REAL NEWS. REAL VOICES.
Help us tell more of the stories that matter from voices that too often remain unheard.
This post was published on the now-closed HuffPost Contributor platform. Contributors control their own work and posted freely to our site. If you need to flag this entry as abusive,
send us an email
.