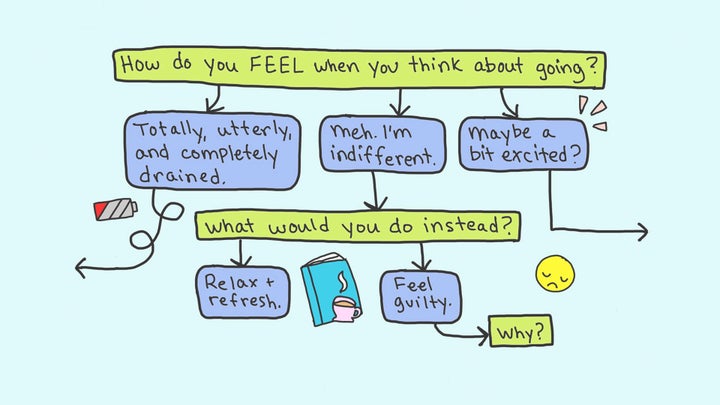 This article first appeared on QuietRev.com
Do you encounter decision fatigue every time you face the prospect of trying to talk yourself into going out? Do you secretly celebrate a last-minute cancellation of plans by a friend—even though you theoretically adore said friend? Well, have we got the tool for you!
This chart will help you decide whether you should go out or stay in on any given occasion.
(Secret piece of trivia: Marzi said this is her longest chart ever. All for you, dear readers.)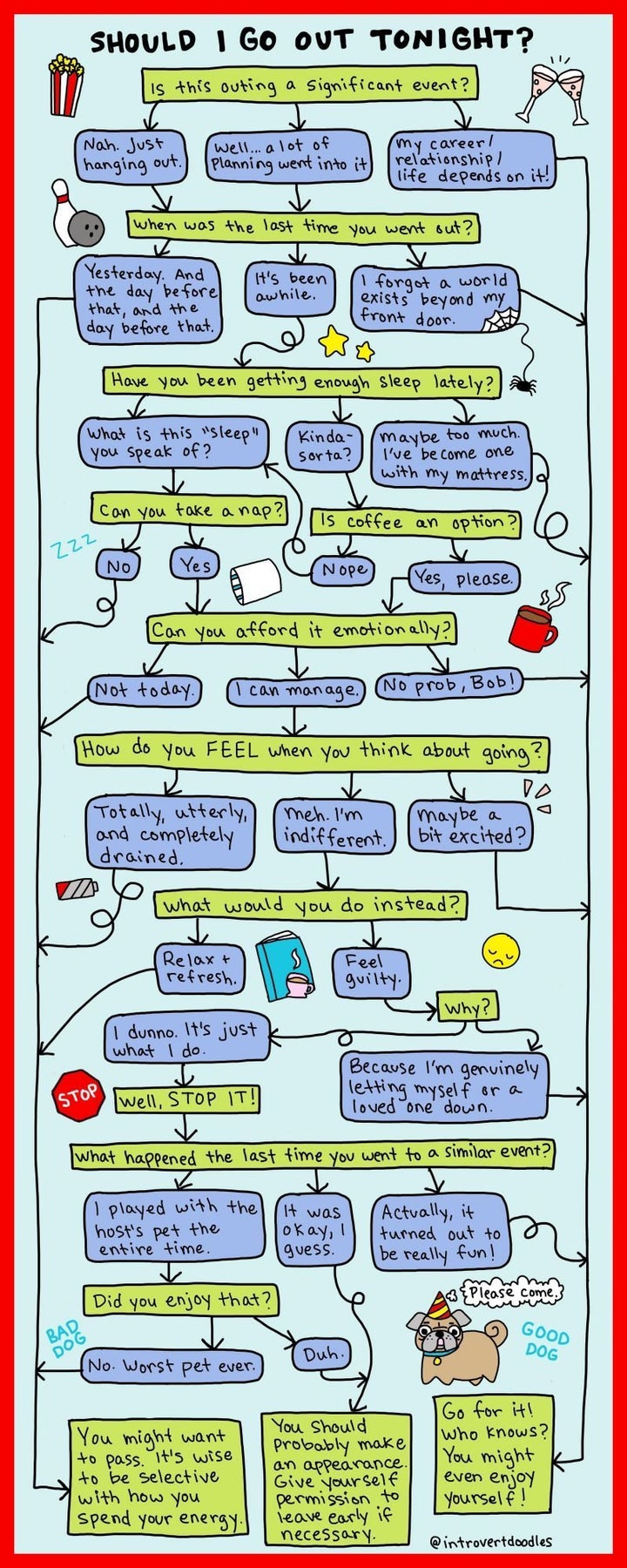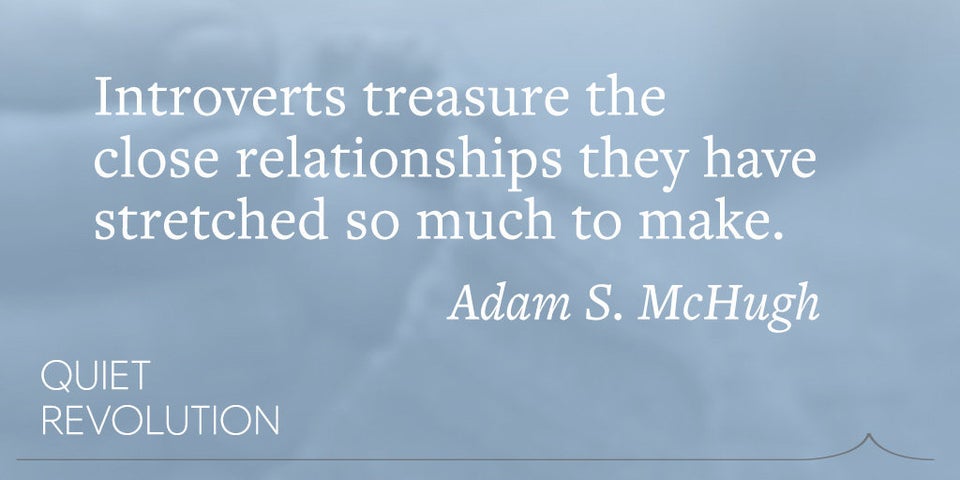 Quotes to Inspire Introverts