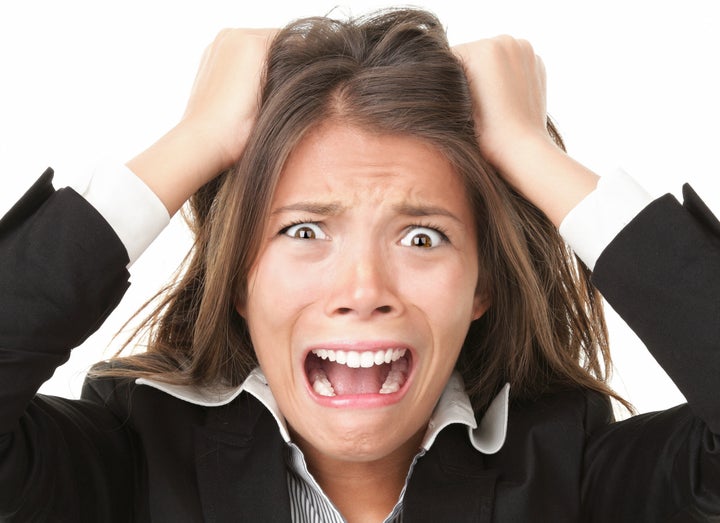 It can be confusing at times to decide if you should keep plugging away at something, not taking no for an answer or realizing the brick walls in front of you are a sign that you are barking up the wrong tree. I like to think of myself as someone that perseveres, but I have been told a few times that I give up to quickly on a venture. There are many people we can admire that persevered, whom never gave up and were eventually successful -- Thomas Edison, R.K. Rowling, and Stephen Hawking come to mind.
I am a "take charge" kind of person and will often leap into action first and then figure it out as I go along. Overanalyzing and contemplation isn't usually how I roll, to my detriment at times. Sometimes this hasty behavior has led me down a wrong road, because I didn't take the time to consider and reflect. On the other hand many, often woman, overthinking is a common trait and can paralyze any action to mover towards a goal or desire.
Let's say I hear about a new job opportunity and it invokes excitement for me. This passion will usually move me into instant action to pursue securing that new career move. I will be so energetically captured, that there is never a doubt in my mind that the job belongs to me and that, this in fact is where I am going. I think to myself,
"This is mine, I got this, and I'll figure it out as I go."
This has definitely been successful for me in the past. It worked for me when I went to work at Cisco and it is also how I felt when I decided to write a book and become a speaker and coach.
There have been times however, when I started out with the same enthusiasm, confidence, and passion, but it unfolded quite differently. I pursued with zest and I felt it in my core, my intuition felt right on, and my energy was off and running to my next big move. But, this time I was met with road blocks, no responses, or no progress. I am a big believer that when we are aligned with the universe and go in a direction that is for our highest good, that things will FLOW. When things don't flow, it's time to pause and re-evaluate.
How do you navigate through the times when you feel aligned, yet nothing flows or doors aren't opening? When do you let it go, change course, or persevere?
The answer is simple, but not easy. You have to let go of your attachment to having to have it or making it happen. When we become attached to having something to be okay or at peace, then we actually create an energetic block and it keeps it at bay. Attachment is a block to creating what you desire. It's the universal law of attraction.
When you feel that something is so right for you, have worked at it from every angle, you know it is your heart's desire, and have exhausted all possible efforts to make it happen and still no results, then it's time to LET IT GO. Back off, don't give it any more thought or effort and watch what unfolds! This is where deep trust in something greater than yourself and patience comes in.
When you back off and allow some space, one of two things will happen:
Either the opportunity will magically start flowing again or;
Something else will transpire in that space to show you a new direction.
In some cases you may realize that it was completely in your very best interest that it didn't work out that way you wanted. I know for me, because I am action oriented, I have been known to try and force a desired outcome. Every time I have done this, I have ended up regretting the outcome. It wasn't meant to be and I ignored the signs.
My advice: Give it your all when manifesting your desires and if it isn't flowing, let go, back off and trust with patience that the next best step or a new direction will be revealed to you. It is all about learning to let go of controlling outcomes and trusting the universe to bring to you what is for your best and highest good.

Related
Popular in the Community