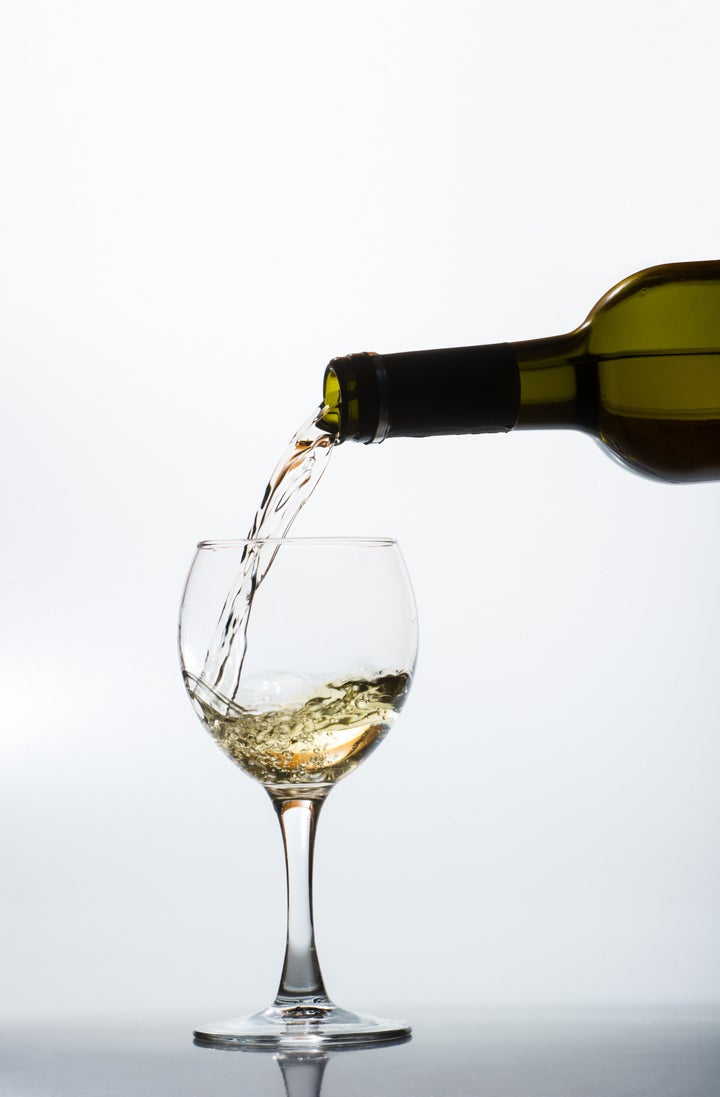 One of my favorite family traditions is watching "Little House on the Prairie" reruns on Sunday nights with my three children. Each episode offers a good, old-fashioned morality lesson, one that always starts a great conversation. But it's also started some of our more awkward conversations: Enter Mr. Edwards.
If you haven't seen the show, Mr. Edwards is a bachelor who lost his family to smallpox and turned to alcohol to numb his pain. In one episode, Mr. Edwards gets so drunk that he starts a bar fight. My children, ages 9, 7 and 5, couldn't take their eyes off the screen. They started asking questions: Why is he talking like that? Why did he start a fight? Why is he falling down?
Part of me wanted to take the easy way out and just fast-forward the scene; instead, I paused the show. "Mr. Edwards is talking and walking like that because he's had too much to drink, too much alcohol," I explained. "When you drink too much wine or beer, you can lose control of how you talk and walk -- and it can also affect your mind and cause you to make bad choices that can hurt you and other people as well."
Their eyes widened like they'd just been let in on a huge adult secret. Did I say too much? Just when is the right time to talk about alcohol with your children? And what exactly should you say? I reached out to Responsibility.org, a national not-for-profit that leads the fight to eliminate drunk driving and underage drinking.
"Children form attitudes about how they see alcohol in their households earlier than you may think," says Ralph Blackman, President and CEO of Responsibility.org, "so the short answer is: You want to talk to them early and often."
Blackman suggests starting the conversation when your children are between the ages of 6 and 10. This extra time, he says, gives parents an opportunity to build trust around the issue, one that will grow over the years and prompt even more conversations.
When children are young, Blackman suggests keeping the answers short, simple and on-point. "You might mention that it's against the law to drink under a certain age, and that it has a negative effect on their growing brain," he says. "Children enjoy hearing about how their mind and bodies work and grow."
Talking is important but, of course, so is modeling good behavior at home. Children are forming their attitudes about alcohol every day by what you say, what you do -- and even what you post on social media. So think before you post, cautions Blackman, "Parents think that children don't notice what goes on in social media, but your children are looking over your shoulder more than you think." Sure, you'll get a laugh (and a few likes) by posting a picture and a funny caption about a mom drinking, but do you really want to send your children the message that Mommy drinks because of you?

Research shows that parents--not TV, not friends, not advertising--are the leading influence in their child's decision to drink or not to drink. Talking to your children about alcohol makes an impact. Blackman explains, "Over the past decade, underage drinking has declined about 19% annually, as the conversations about underage drinking between parents and their kids have risen by 62%."
As with everything in parenting, says Blackman, actions speak as loudly as words. He offers these tips, so your actions really can support your words:
Be aware of how you talk about your day and the reasons you are drinking;
Do you "need" a glass because of a tough day, or are you enjoying a glass while you cook a family meal? Kids know the distinction and watch our behaviors over time;
When you're heading to a party, model responsible drinking by discussing within earshot of your children who is going to drive home and why
These conversations and "modeling moments" offer another opportunity, a chance to step back and assess your own relationship with alcohol. "If you can't step back and give yourself an honest assessment," says Blackman, "then that's a signal something may be wrong."