From an international tourist's perspective traveling for leisure purposes, the main reasons to travel to Brazil are 1. Sun & beach 65,9 % ; 2. Nature, 3. Eco-tourism and Adventure 19 %; 4. Culture 11, 4 %, 5. Sports 1, 8 %, 6. Night entertainment 0, 9%.
Rio 2016 is just one year away. And we can work on the sports aspect of it. Especially if we are international tourists with a curious, enthusiastic and lively eye on Brazil. And if we are Sports and Peace aficionados.
The Rio Olympics will be held from September 5th to 21st 2016 and will be the first ever Olympic Games in South America.
According to the International Olympic Committee, tourist arrivals are expected to be around 480,000 for both the Olympic and Paralympic Games.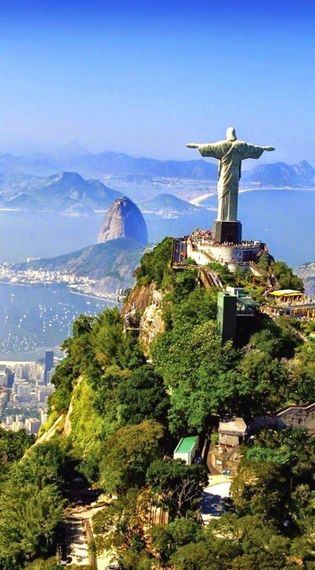 I have always been a strong believer of Sports as a powerful tool for social inclusion and development of communities. By its very nature, Sport is about participation, promoting human values such as respect for the opponent, acceptance of binding rules, teamwork and fairness. Sport is also a powerful tool because teams strengthen social ties and networks, being able to make friendships and feel a sense of belonging and unity to a group. Tennis legend and gender equality activist Billie Jean King, in an interview at UN Headquarters in New York for the commemoration of the International Day of Sport for Development and Peace (IDSDP) advocates for "Fair play, tolerance and building a world where we are all united, no borders"-. The United Nations Sports for Development and Peace stands for human rights and sports, as a way to connect with others from other cultures, a way to develop and a chance to give a platform, to speak out about human rights in an effort to harmonize understanding. "The more we get to know each other- she says- the better chance the world has for peace".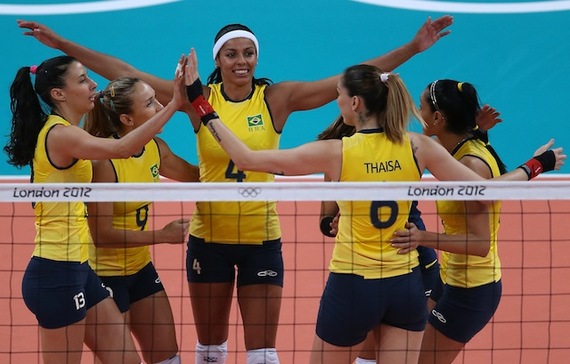 The UN Inter-Agency Task Force on Sports for Development and Peace defined Sport, for the purposes of development, as "all forms of physical activity that contribute to physical fitness, mental well-being and social interaction, such as play, recreation, organized or competitive sport, and indigenous sports and games". On this definition I see many common points and ideas for further dialogue and discussions with the UN Global Code of Ethics for Tourism (take a look at it here). In Article 2 of the UNWTO Code (UN Agency for World Tourism and responsible for the promotion of responsible, sustainable and universally accessible tourism headquartered in Madrid, with many interesting publications here), Tourism is a vehicle for individual and collective fulfilment, meaning that "when practiced with a sufficiently open mind, it is an irreplaceable factor of self-education, mutual tolerance and for learning about the legitimate differences between peoples and cultures and their diversity".
Sport is about social change, open mindsets, gender equality, equal rights, awareness of diversity and understanding of this richness in diversity. Sports as a human right value to respect, as well as tourism (Article 7 of the Global Code of Ethics for Tourism) where everyone should have the right to the discovery and enjoyment of the planet's resources.
Sport is about action, participation, and Tourism, especially nowadays, is becoming more and more interactive, experiential, with both the guests and the host communities willing to meet and share common cultural heritage, respect the environment and they are in mutual understanding of people, local economy and places. The figure of the tour guide per sé does not exist anymore; we are all becoming- thanks to technology and access to social media and marketing products, the cicerones of our cities, willing to mutually benefit from tourism activities, which in turn they bring economic growth and sustainable development of populations.

Sport is about changing the hearts and minds of people. So is Tourism. By traveling to new places we become fearless, open to change and to listen, to discover and to understand. Which all brings to better people-places-planet harmony and sustainable peace. Which also brings to the promotion and understanding of the ethical values common to humanity, with an attitude of tolerance and respect for the diversity of religious, philosophical and moral beliefs (the fundamentals for responsible tourism).
Sport, as I see it, is a huge tennis field. But we are not there alone, one against one, not Federer against Nadal or Sharapova against Williams. We are all part of the same level-playing field and, thanks to the unifier power of playing, sport brings us together and awakens us to start thinking differently.
Sports, as well as Tourism, is looking for new opportunities to open-up minds and I feel the Olympic Games in Rio will be the second opportunity after the 2014 World Cup, where Brazil has to show its worth. I also firmly believe that the joint work of the Brazilian states, municipalities, the Ministry of Tourism, the Ministry of Sports, NGOs and civil society to join forces for a better preparation of tourist arrivals, coupled up with better infrastructures, and tourism training for professionals in the industry, can really make a difference in the management of big sports events which can shake hearts&minds, uniting us even more on our shared-responsibilities in a more and more tired world, affected by climate change and environment threats including carbon dioxide emissions. A huge contribution to this goal can be made by a coordinated approach of public-private sector partnerships, which can boost foreign direct investments and resources mobilization on one hand, and a deeper commitment to environmental, social and economic welfare of the population. Brazil has big opportunities. Sport is the tool; Tourism is the answer & the key to unleash the potential.
A friend of mine here in Madrid told me yesterday, while doing sightseeing, "la clave de la vida es Compartir, la vida es un viaje donde aprendemos y vamos a mejorar siempre, y donde nosotros somos los agentes de cambio para construir un mundo sin miedo"- the key of life is sharing, life is a journey where we all learn and improve, and where we are the catalyst of change to build a world free of fear"- And I feel Brazil can learn a lot from Spain, ranked 1st position in the latest World Economic Forum Travel and Tourism Competitiveness Report. in terms of hospitality, infrastructures, business environment and security.
To conclude, I made mine a quote from Benjamin Franklin, which reflects the vision on tourism and sports for development and can be applied to our discourse: "Tell me and I forget, teach me and I may remember, involve me and I learn."
See you soon in Spain & Brazil! @GaiaParadiso
REAL LIFE. REAL NEWS. REAL VOICES.
Help us tell more of the stories that matter from voices that too often remain unheard.