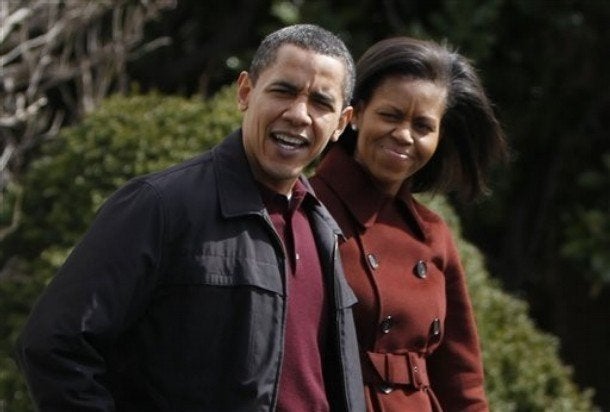 Talk show loudmouth Tammy Bruce is a near textbook case of trash trashing class. The class in this case being the Obamas. In a well calculated outburst she branded them trash in the White House.
But I can't say I'm really surprised. Bruce made her rep as a professional O.J. Simpson trial baiter/hater. The times that I'd bump heads with her on various talk shows I could always count on one loose lipped, acid tongued long fast talking, shrill, manic harangue after another from her. Invariably, the harangue was about and against black men.
Bruce continued her rants on her late night local Los Angeles talk radio show. That didn't last. She got the ax and mercifully disappeared from the radio dial for a while. But in hate talk radio land, Bruce's shrill acid race and liberal baiting venom is at a premium. So it wasn't long before she submerged again. But even then she remained a mostly forgotten, local yokel hack, a sort of poor woman's Ann Coulter. But Bruce burned the midnight oil racking her brain(?) trying to figure out how to change that. She figured if Ann can hype and hustle and parlay her airwave poison into notoriety, then why not me. And of course what better way to do that than by blurting out an outrageous, over the top, ear screeching whack at the Obama's; especially Michelle Obama.
She took her cue from Queen Ann on that. A couple of months back the Queen displayed her special genius again with a well-leaked drib from her liberal bash book Guilty about Michelle. Her knock was not about Michelle's education, politics, or her marriage to the president. No, she skewered Michelle's dress, jewelry, hair, and her alleged poor woman's imitation of Jackie O. Unlike her ritual liberal hit pieces, Coulter knew that a Michelle hector would get the tongues furiously wagging.
Queen Ann banked that there were just enough literary voyeurs, masochists, and attention deficit readers to get the book flying off the shelves. Thankfully, there weren't. The Queen's books have taken a much deserved dive since then. The lesson, though, wasn't lost on Bruce. But even by the low life standards of Queen Ann and her fellow right wing talk yakkers, Bruce was off the map with this loony blather about the Obamas. But that's what happens when trash trashes class. And like trash, let's hope it gets dumped in the airwaves garbage pile, this time for good.
Earl Ofari Hutchinson is an author and political analyst. His weekly radio show, "The Hutchinson Report" can be heard weekly in Los Angeles on KTYM Radio 1460 AM and nationally on blogtalkradio.com.
REAL LIFE. REAL NEWS. REAL VOICES.
Help us tell more of the stories that matter from voices that too often remain unheard.