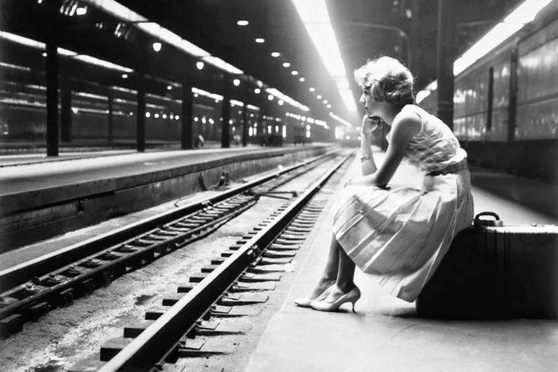 It happens. Things happen. Imperfect people in an imperfect world, often expecting unattainable perfection from one another. Broken trust doesn't have to be in the big things, it's also in the everyday moments that eventually add up.
When we are betrayed, misunderstood, maligned or simply hurt by someone's thoughtless actions it can be difficult to work through it, but work through it we must. It can be horribly painful, but at the end of the day we live with our choices. Our bodies react to how we process our experiences. We are the ones impacted by our own hurts and emotions, not the perpetrator.
When we confide in a co-worker and they break that confidence, or if harsh words are spoken, we tend to replay these events in our minds. It's human nature. The challenge becomes remaining professional so we don't fuel the fire or end up further entrenched in drama. Responding and reacting are two very different actions, so think long term. How do you want to be remembered?
One of the pits we easily fall into when someone betrays our trust is to mentally throw the book at them. Judgment abounds. But if we allow ourselves a minute to get honest, how quickly we can recall our own faux pas, right? An angry text or email? A backstabbing conversation? Each of us has said and done things we wish we hadn't, so we need to draw on those moments in order to reduce said judgment and amplify our understanding.
The truth of the matter is that life's issues don't stop when we enter our place of employment (for us or for our co-workers). In fact they can be magnified because of the diversity represented. Whether there are two or two thousand people, as long as humans co-exist, opportunity for offense is present.
It's crucial to recognize that each of us is unique. We have different personalities and perspectives, so even though you see it one way, others may have a completely different take and may not even be intentional in their hurtful ways. It can be as simple as stepping out of our own brain momentarily to consider the thought process of the other person. It doesn't mean we agree with what transpired or that it was okay, but it may help us see things, and respond, differently.
There are most certainly situations when we do need to stand strong in our values, be honest and authentic with our colleagues and say it like it is. We're not doormats. It doesn't give us license to demean or dehumanize them (even if that's what they're doing to us), but we do need to be authentic and clear.
One trick that may help when emotions run high is to either write out what we'd like to convey and rehearse it, or simply wait for our anger to subside before taking any action. Nothing good can ever come from reacting in the heat of the moment.
Never does the human soul appear so strong as when it foregoes revenge and dares to forgive an injury. ~Edwin Hubbel Chapin
Forgiveness isn't a word we typically discuss at work but boy would it be transformational if we did! It's a necessary function to ensure our own take on things isn't tainted and scarred, not something that let's others off the hook. It's a lost art form in our world of entitlement. Sometimes it's us who need to apologize.
Consider that most of us spend at least a third of every day with our colleagues. We get to know them - their quirks, their strengths and yes - the stuff that drives us batty too. It's crucial to our well being to find productive ways to resolve conflict when it arises. We can't re-establish relationship or trust when we continually see red!
When you're backed into a corner or feel slighted and aren't sure what to do, these questions are powerful guides.
Who do I want to be in this situation?
Have I established facts or am I assuming?
Can it be resolved without next-stepping it, or should I include a third party?
Am I reacting or responding?
Do I consciously need to forgive? (Remember this is for you, not them)
What triggers am I susceptible to and how can I diminish them?
What would love do now? Love. Really? Yes! Love for yourself, your career, those you work with. When it's all said and done it truly is the only thing that matters.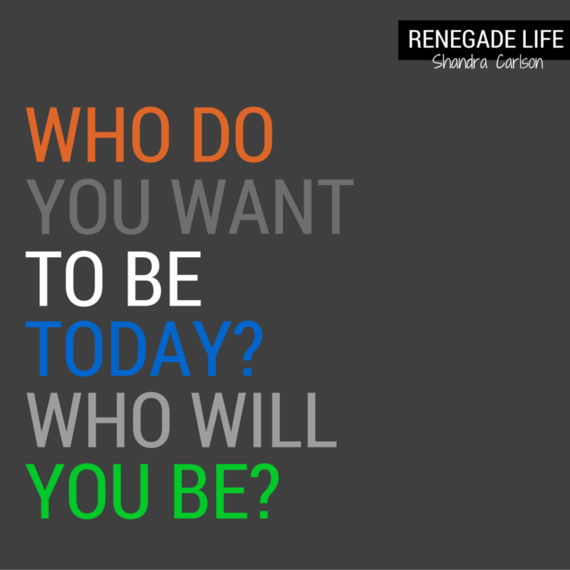 Am I saying we should take whatever is dished out to us? Absolutely not, but we do get to choose who we're going to be in any given situation.
Our reactions become our experience. Who will you be?