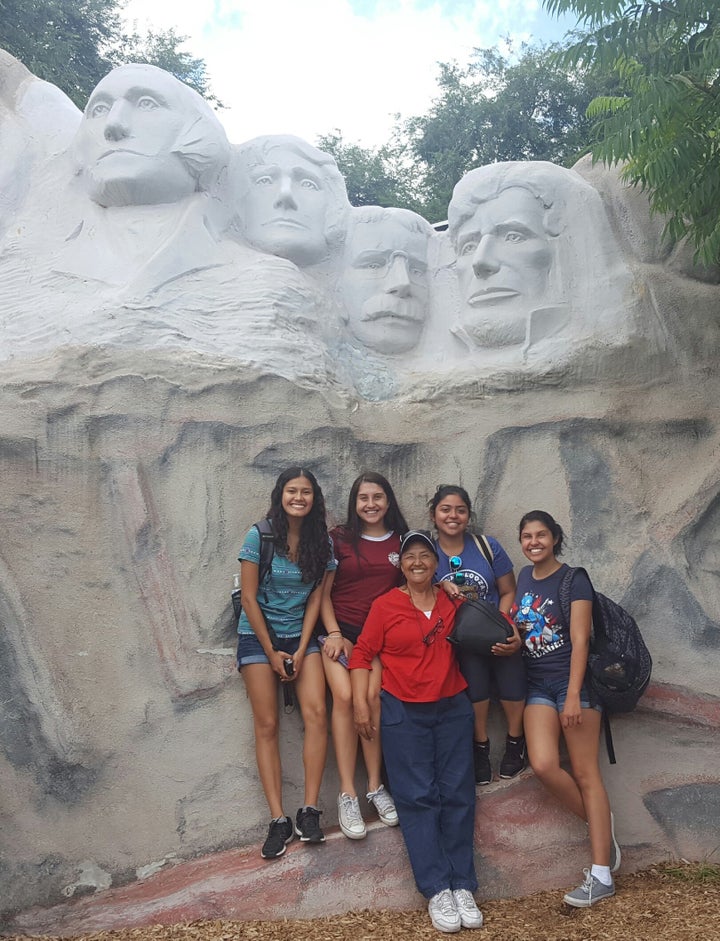 Alma Valdes always dreamed of piling into an RV and going where the road took her. But by the time she saved up and purchased a motor home in 2012, her children were grown and had left home. 
So instead, she decided she would realize her lifelong dream with her oldest grandchildren.
After a four-year wait, when her granddaughter Cassandra Ruiz graduated from high school, it was time to hit the open road for a once-in-a-lifetime journey.
In July, after a family reunion in Texas, Valdes, three of her granddaughters plus one of their cousins, and her three sisters hit the road on a three-month trip that spanned 27 states and even six cities in Canada.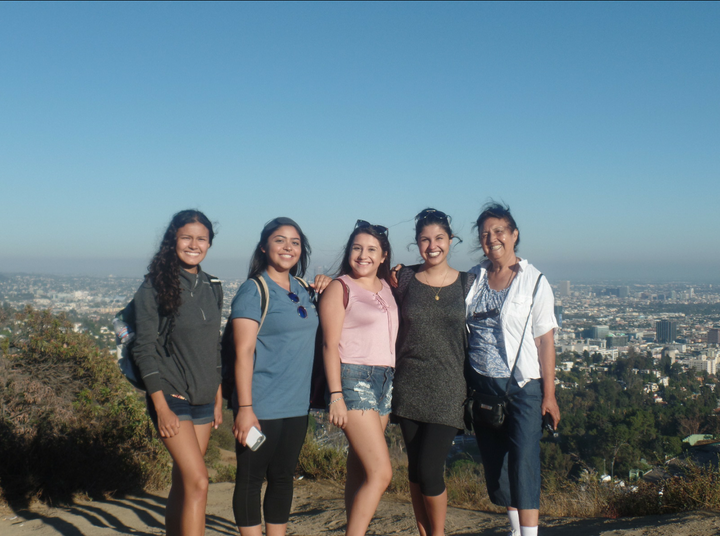 "All of us went into this trip with a different perspective," Ruiz, 18, told The Huffington Post. "For me, I really wanted to see what's out there. It was amazing to wake up in a different state or a different city every other night."
The trip took them through much of the west, including the Redwood National Park in California, Vancouver, Chicago and Yellowstone National Park, to name just a few stops.
Highlights included eating cookies'n'cream ice cream as often as possible and discovering their mutual love of nature as they explored the country's national parks.
Ruiz documented much of the experience with a YouTube vlog. "I've always had a good connection with her growing up," she said. "But being able to travel with her for so long... we were very lucky to spend that time together."
The two generations of women spent around 90 days exploring a large part of the U.S. and Canada. Still, they weren't able to hit every state, which Ruiz says is her grandmother's dream. Valdes hopes they'll be able to pick up where they left off and explore the rest of the U.S., including much of the South and East they weren't able to make it to. 
Still, Ruiz says the most incredible part of the trip wasn't just seeing new sights or cities ― it was seeing the older women in her family in a different light.
"One of my great-aunts was in a walker and she walked all the sites... she's in her eighties!" Ruiz said. "My cousins and I looked at each other and said if they can do it, we can do it. It just amazed me that at their age, they had the drive to see what the world has to offer. It doesn't matter how old you are, if life gives you an opportunity, you should take it."
REAL LIFE. REAL NEWS. REAL VOICES.
Help us tell more of the stories that matter from voices that too often remain unheard.
BEFORE YOU GO
PHOTO GALLERY
Amazon's Road Trip Reads For Kids