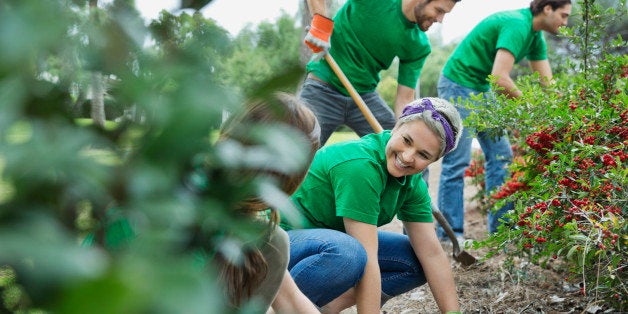 Looking for your ideal match online?

Step one, set up a profile. List your interests and skills: Writing, Education, Nonprofit Operations. Where would you like to travel? India, Costa Rica. Now, submit. You've got a match, two matches: An educational program in Pune, India that works with underprivileged children and will supply your meals on a daily basis and a school in Puerto Jimenez, Costa Rica that provides housing accommodations in return for teaching assistance. These are only two of the 2,500 overseas organizations in Moving Worlds' database.

Since 2011, Moving Worlds has been connecting people, referred to as "Experteers," who want to volunteer their expertise with social impact organizations around the globe. Experteers can volunteer their time anywhere from a week to two years.

"Think of it like a short-term Peace Corps for skilled professionals," says 31-year-old Mark Horoszowski, the organization's founder, who conceived the idea for Moving Worlds with business partner and social entrepreneur, Derk Norde. The two met while volunteering in Argentina and connected over their passion to address the "talent gap."
Horoszowski, a Seattle native, had already worked in healthcare marketing, volunteered regularly with the American Cancer Society and had traveled around the world volunteering before meeting Norde. Over frequent coffee meetings, the two formed a business plan, which became the social enterprise that is Moving Worlds.

The trailblazing entrepreneur acknowledges that not everyone can take time off of work, which is why he plans to convince corporations to adopt international corporate volunteering programs. "We're rolling out some new initiatives with major corporations, like Microsoft, who are using skills-based volunteering to develop globally-minded leaders."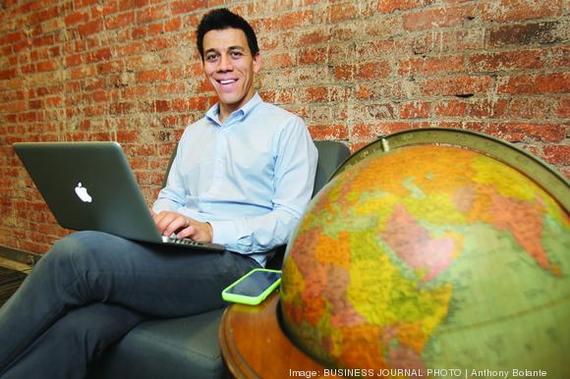 According to Horoszowski it won't be long before companies offer international volunteering programs for leadership development, sabbatical, retention and recruiting initiatives. Twenty years ago Microsoft created its 4Afrika initiative, which has already supported 625 startups and has donated $24 million worth of software in 13 African countries. Initiatives such as these are indubitably beneficial to the world at large, but why, one might ask, would companies want to give their employees more time off to volunteer? The answer is simple: it benefits the corporations. According to Points of Light, 90 percent of companies showed a drop in turnover after implementing skills-based volunteer programs. Such programs also instill strong leadership qualities and fuel innovation.
Drew Miller, 28, an architect who went Experteering in 2012, says the experience is a version of continuing your education. "You learn to cross cultural barriers. You learn to use the skillset you were given...and help communities grow." At the time, he had been working at a small architecture firm in Philadelphia when he decided to take time off to go use his expertise at a grassroots NGO that works on land conservation and preservation in Panama. The organization needed live/work facilities for their researchers to do studies on land conservation and educate the local community on sustainability. Fast forward three years later to 2015 and the facilities are still in use, housing researchers who help local residents profit off their land.

Experteers have made their way to 32 countries, donating a cumulative 7,180 hours of professional skills, skills that include, but are not limited to business strategy, web design, development, architecture, engineering and storytelling. The database of reliable locally led organizations is vast and Horoszowski has his sights set on finding more organizations that provide free accommodations.
Setting up a profile on the Moving Worlds site is free and will offer you a few unnamed organization matches. Pay the membership fee and they'll send you volunteer opportunities, connect you to an organization "host," provide training and assist with trip planning.

"Our entire matching site, resources, and global team is designed to help you find your potential... to help you come alive," says Horoszowski.

Bags packed, ready to go? Give meaning to your time off and you'll return with more than a flaking sunburn or the splitting headache that follows too many watered-down margaritas. Social-mindedness plus adventure, now that's a match.
Related