With his sweeping ABC mini-series When We Rise, Dustin Lance Black brought generations of the fight for equality into homes across America – and around the world. Still, the out Oscar-winner says, even this epic, four-day television event is only "scratching the surface" of queer history's diversity.
"In no way does it claim to be the testament of us. It is a testament, a slice," Black told Party Foul Radio with Pollo & Pearl. "There are still a variety – a wide variety – of people who aren't depicted in When We Rise and need depicted in more of our stories!"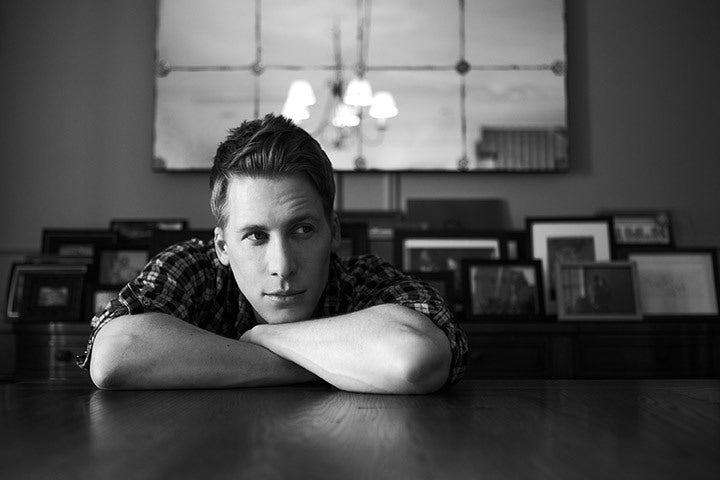 For Black, When We Rise was an obvious return to a subject about which he is passionate. Since earning a "Best Screenwriting" trophy at the 2008 Academy Awards for his work on Milk, Gus Van Sant's critically-acclaimed 2008 biography of queer rights trailblazer and slain San Francisco politician Harvey Milk, many now look to him for fair, accurate portrayals of the LGBTQ experience.
However, in the wake of its broadcast, some expressed concern the series did not do enough. Though Black says those associated with the production of When We Rise tried their best to assemble a team reflecting as many gender, racial, ethnic and sexual identities as possible, he admits it is literally impossible to tell everyone's story in eight hours of television.
"To anyone who says, 'Hey, I didn't see me represented in When We Rise,' and they're angry about that, I say, 'Good! Get angry, and get writing!'" Black countered.
"I can't do it all – and I shouldn't do it all," he went on. "I'm hoping anyone who feels they're still missing their piece of our history gets to work! If they need any pointers, I'm happy to help."
Enticing others to share their truths reflects Black's strong belief that inclusivity and alliances are necessary to continue forward progress. Particularly in the current political climate, he says, "locking arms with our brothers and sisters in other social justice movements" is paramount.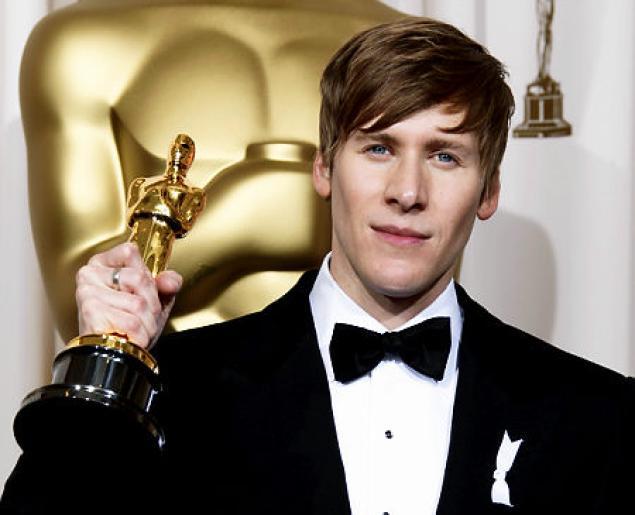 Black turns to the politics of Milk for proof. During early election efforts, the queer icon depended solely on select groups for support –- and came up short. Only after embracing other marginalized and minority groups, and those with similar political concerns, did he finally succeed.
"Harvey Milk built coalitions," Black told Podomatic's No. 1 LGBT Podcast. "That included seniors and racial minorities and union workers to finally win -- even at the ballot box -- and it worked!
"I think we've lost sight of that," he continued. "We worked very, very hard to make [When We Rise] not only diversity inclusive, but also to help people understand the purpose of that and the power of that. It's part of the narrative. No one's doing anyone any favors."
Part of his motivation for the series, Black said, is to "show the power of our interconnectedness" – and encourage those who are not yet reflected to step forward and speak up. Only when everyone is represented, he suggests, will the community achieve its full potential.
"I hear people complain about all of the letters in 'LGBTQIA,' and I find that foolish!" he opined. "I think we need even more letters. I won't be happy until we've figured out how to use every letter in the alphabet. When we've figured out how to do that, we'll be truly strong.
"We'll be strong enough to beat a backlash like we're in now," Black concluded. "We'll be strong enough to push forward and perhaps even be able to create a fully-inclusive civil rights act for all our people and make sure we're protected in all 50 states in all matters governed by civil law."
LISTEN: Dustin Lance Black's Full Party Foul Radio Interview
Calling all HuffPost superfans!
Sign up for membership to become a founding member and help shape HuffPost's next chapter