When I first saw the trailer for When We Rise, ABC's four-night miniseries on the LGBTQ rights movements of the 1970s to 2000s, I was skeptical. Nothing about it was "wrong," but we've been burned so many times before. I still haven't watched Roland Emmerich's 2015 film Stonewall, following the boycott called for by so many. That movie follows the story of a white Midwestern gay cisgender man as he goes to New York and participates in the famous 1969 riot that sparked the LGBTQ liberation movement, demoting the characters based on Marsha P. Johnson and Sylvia Rivera (transgender women of color who were important leaders in the movement at that pivotal time) to supporting roles to a fictional "Danny."
But this isn't about Stonewall. Stonewall is one egregious example of the larger whitewashing, straightwashing, and ciswashing issues in Hollywood. Even outside of Hollywood the telling of "LGBTQ history" has often meant the telling of white, gay, cisgender, male history. So when I saw that Dustin Lance Black had written a LGBTQ history miniseries for ABC, I was afraid of what was coming. Surely any mainstream telling of our history would be subjected to the same scrubbing. But it seems Black anticipated these fears and carefully highlighted the diverse and complex stories that make up the intersecting and competing equality movements of the time.
In When We Rise, we see the women's movement exclude lesbians (NOW and the Lavender Menace), white queer men exclude blacks (Ken Jones trying to get a drink at a men's bar), queer women exclude queer men (Cleve Jones being told he doesn't belong at Roma's rally), and endless other conflicts between factions of oppressed groups. At the end of the first episode we see Jose, Roma, Ken, and Cleve all together in The Black Cat, ready to work together in an alliance. (There has notably been no mention of bisexuals so far, and while they were excluded from the gay and lesbian organizations of the time, I hope this group doesn't continued to be ignored in this series.)
We know that in the three episodes to come bridges will be built, like when queer women will care for queer men through the AIDS crisis. Whether or not it is shown in When We Rise, eventually NOW allows lesbian members, eventually bars are desegregated, eventually the women's and men's groups of the LGBTQ movements combine. That's not to say these groups came to cooperation easily or quickly or that there isn't plenty of racism or segregation still in the LGBTQ movement today. The in-fighting continues and the exclusion of trans people from LGBTQ spaces, organizations, agendas, and communities is a telling example.
Still, the lesson from Night One is as clear as when Mama Jose said it decades ago: "United we stand, divided they catch us one by one."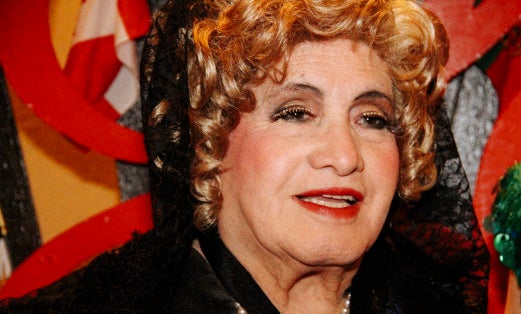 When the Trump administration attacks only trans people (backing away from an earlier floated Executive Order draft targeting all LGBTQ people), they are counting on us not standing united. But in the last month we've seen American-born people stand up for immigrants, Muslims stand up for Jews, men stand up for women, and more. This is what we need. LGB people must fight tooth and nail against anti-trans bills and directives if we're all going to have a chance to make it through these times.
Dustin Lance Black truly had an impossible task in choosing which stories to feature in When We Rise. There are simply too many to tell, but I believe he chose perfectly. I am so relieved that I didn't have to sit through a mainstream telling of queer history while saying to myself "Well, sure, that's true for white gays, but what about people of color?" And dear God am I so grateful for women being shown as *gasp* having a sexuality! Some of these representations are the first time we've ever seen ourselves on a network screen not as punchlines and stereotypes. It is certainly the first time straight, cisgender America has been given a deep look at our history.
When We Rise is already groundbreaking for being the first programming of its kind. This is my dream-come-true moment for queer history education. Since we are so excluded from school curricula, the arts need to make up the difference. I was ready to complain, but When We Rise an accurate representation of the history and depicts the violence, police brutality, racism, sexism, and homophobia that we're still dealing with in 2017. It's easy to feel like we've made no progress in all these years, but over the next six hours I'm sure we'll be shown more examples of how far we've come. The struggles continue, but at least a few steps forward have been made.
What I love even more than telling stories so many have never heard is that Black has distilled those stories into a lesson about intersectional activism. It couldn't be more clear how many things are the same today as they were forty years ago. Our divisions are still what will make us fall. Our successes only come when we show up for each other.
We can and should learn from what our forebears did right and what they messed up. The resistance has a road map, and it's playing tonight on ABC.
REAL LIFE. REAL NEWS. REAL VOICES.
Help us tell more of the stories that matter from voices that too often remain unheard.