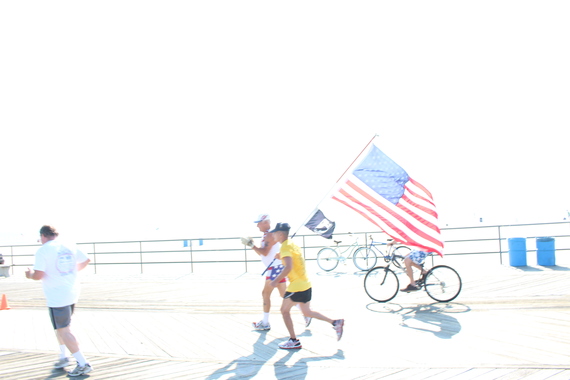 My parents have been through hell and back during the past two years. My dad was diagnosed with non-smoking lung cancer during the fall of 2013. His journey and battles have oddly brought me even closer to my career choice of healthcare and wound care management. I am more determined than ever to speak up for patient rights and advocate for great patient care in wound healing and in all corners of healthcare.
Because my dad was a non-smoker and because of his type of cancer, he was able to take a pill form of chemo for a while. He is a type 1 diabetic and a side effect of the medication was that his legs began to swell. The following summer he developed his first non-healing wounds, which were pressure ulcers on his feet. He saw a podiatrist and had those wounds treated and healed in the podiatrist's office.
A few months ago we got the horrible news that his cancer had jumped. He hadn't been sleeping and developed a routine of sleeping in a chair. This resulted in some pretty nasty pressure ulcers on his back. Because of the severity of his cancer and his low energy from going through chemo and radiation, the hospital was able to send a wound care nurse to come to the house for a few weeks to treat the wounds.

I have been in the wound care industry for close to eight years, working for a management company for the last three years. This gives me tremendous insight and access to some of the best clinical people across the country. My coworkers at Wound Care Advantage have been amazing, answering any and all questions that my mom has me ask. Unfortunately, WCA is not currently partnered with any hospitals in my parent's home state of Pennsylvania (believe me I am working on that!). Because of this my dad has to seek to care in a competing management company's wound center.

I am already getting an ear full from my mom about their experience at the wound center and it is a great reminder why our executive team has always put patient care as our number one priority at Wound Care Advantage.
It's the simple things, like how on my parents first visit to the wound center, the staff refused to send my parents home with any supplies, even when my mom told them that the wound care nurse would not be returning to their house for several days and they had no bandages left. I understand that policies are in place to save money, but common sense has to override in situations like this.

It's especially important for wound center clinical teams to understand that their patients may be going through intense physical and emotional trauma while they are having their wounds treated in your center. Like my parents, they might have cancer appointments and other healthcare visits every single day of the week. Patients like my dad have zero time for misinformation.

My parents were told by the wound center to call the home care supply company when they got home from their first wound center visit in order to get the medical supplies my dad needed. It turns out that is not how things work. According to my mom and the medical supply company, the wound care nurse must see the print out of the order and then they call it into the supply company.

To make matters worse, one of the supplies my dad needed was a prescription, which was never given to my parents when they left the wound center. The home wound care nurse ended up having to call the wound center and make them call in the script.

I have been around healthcare long enough to realize that mistakes and miscommunication can happen often, even in the best run outpatient programs. But from the patient/caregiver perspective this seems very chaotic for day one in a wound center.

When I think of the fact that my dad is sleeping in a special hospital bed in their home because of his non-healing wounds, and the fact that he was without the supplies he needed for close to a week, because of miscommunication and sloppy patient instructions it really makes my blood boil.
For me, it is also an affirmation of why I am working for Wound Care Advantage and why I would never work for a different wound center management company.
Related
Popular in the Community