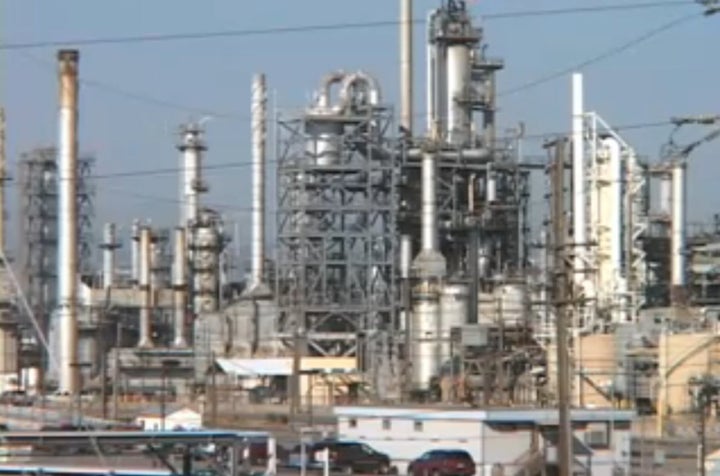 It's either incompetence or apathy. Either way, it's another example that both State and Federal officials truly are incapable of fully protecting the air we breathe here in Colorado.
For those that don't know, the Suncor oil refinery is one the biggest sources of poisonous air pollution in the Denver metro area. According to the U.S. Environmental Protection Agency's most recent inventory, the refinery releases more than 60,000 pounds of toxic air pollution, including 20,000 pounds of sulfuric acid, 5,000 pounds of propylene, and 700 pounds of benzene, and more. To top it off, the thing spews 7 pounds of lead and 6 pounds of mercury into the air every year.
That's just what they release into the air. Together with water pollution, the refinery ejects more than 84,000 pounds of poisons into the environment.
And the amazing thing? That's not the half of it.
Data from the Environmental Protection Agency also shows that the refinery is what's called a "high priority violator" and that even to this day, there are air violations that remain unresolved.
So I have to say, I was a bit shocked to see how our state Department of Public Health and Environment responded today to yet another clean air violation at Suncor's refinery. According to their PR officer quoted in today's 9News story:
"It is 'highly unlikely' the emission caused a danger to public health."
And the Environmental Protection Agency? Well, according to the article, they're deferring to the State.
Normally, I'd be inclined to agree. Like when there's actually been an analysis to determine what kind of pollution released, who might have been exposed, and at what levels. You know, if there's logic and reason behind such a finding.
But "no danger to public health"? At a refinery that spews poison and regularly violates health and safety laws?
It's beyond unreasonable.
This is where the problem really comes into focus.
The Department of Public Health and Environment and even the Environmental Protection Agency approach our public health like this: Unless we show that we are actually getting sick or dying, it's just assumed there's no health risk.
Look at it this way. The whole concept of safeguarding public health is about keeping people from getting sick or worse in the first place. It's about precaution. It's about presuming that a health risk exists unless it's been proven otherwise. Yet our health officials? They seem intent on waiting for things to hit the fan.
It turns the entire concept of public health protection on its head. Worse, it puts real people at risk. Real people with jobs and families. Real people who firmly believe that the government is protecting their interest.
The reality is the Department of Public Health and Environment and Environmental Protection Agency are defending what might be the Denver metro area's most dangerous polluter. A known "high priority violator." Worse, they're putting the burden on kids, minorities, and those in poverty to prove that health risks exist.
Today's thick grey-yellow cloud is a disturbing reminder that the Suncor oil refinery stills poses enormous threats to our clean air. And sadly, it's also a disturbing reminder that our health officials just don't get it.
I'll believe our health is being protected when I stop seeing clouds of gas escaping from the Suncor oil refinery. Until then, folks, don't count on things getting better anytime soon.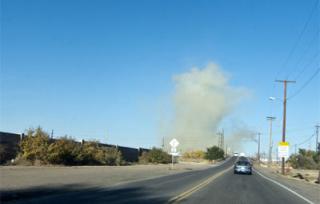 The Suncor oil refinery's offending cloud of gas. Photo from 9News.com.

Calling all HuffPost superfans!
Sign up for membership to become a founding member and help shape HuffPost's next chapter