You can Ask Brien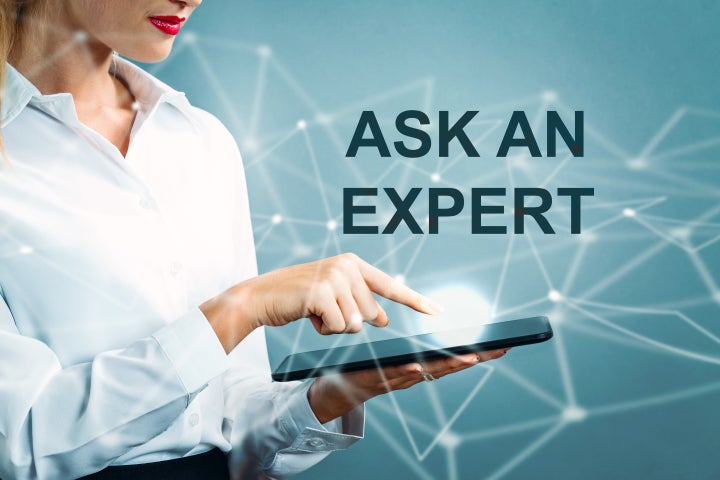 Most people who go out on their own either as freelancers, entrepreneurs or small business owners have a period of time when they are first starting out that they are bootstrapping and have no consulting budget to spare. These early days at the start of a new venture are usually the exact same time when the most crucial and important questions come up about how to structure a business, what business model to use, how to charge, what common accounting mistakes could be avoided and more. So what is a freelancer or small business owner to do when they really need some expert advice but can't afford to pay for it?
In the past it was sometimes possible to go to local business associations of some kind where you might be able to find someone who might be able to assist. Another option these days is to google your question and then try to filter through the thousands of contradictory answers that you may find from wide-reaching and unvetted sources. And now, thanks to the work of founders Peter Bronstein and Lindsay Mann, you can also Ask Brien.
Ask Brien is both a mobile app and a website where small business owners, entrepreneurs and freelancers can get their questions answered both by community members (sometimes we learn most from those who just went through what we are going through now, last month!) and also from vetted experts hand chosen by Peter and Lindsay. When Peter and Lindsay select the featured experts, they go through a process what looks at their credentials, past experience, accomplishments, and ability to communicate clearly with others in the early stages of business. There is also a rating system within Ask Brien to make sure that the experts are successfully helping the community members as time goes on.
Peter was an accountant and a lawyer who started working with some internet companies. "I realized that a lot of people starting out in business have questions and they don't know where to go. So we decided to come up with this concept called AskBrien.com."
Why the odd spelling of the name? Peter said that is the #1 question he gets, but the answer is simple. AskBrian.com was taken and the alternate spelling wasn't. However it has become a conversation piece that often breaks the ice with people he meets. Ask Brien also has a radio show on KHTS where Peter himself plays Brien Johnson, so Brein has developed his own personality.
What can Brien do for people? Brien provides business information to small business owners. If someone has a question about marketing, they can post a question in the question/answer area or the website or app and source answers from both the community and the qualified experts in this field. If they need help with accounting, bookkeeping or other finance, you ask questions in that category. Why is this so helpful? Most people who are struggling with finances in their business don't really want to let other people know about it, but they still need help. Brien allows you to ask for help without needing to tell friends, family or your direct community exactly what you are struggling with.
Ask Brein has 43 categories from finance to marketing, traffic, SEO, HR, and website design, so whatever your question, it is likely that Ask Brein has an answer. Current users include both online businesses and brick and mortar, no one need feel left out. Peter's goal is to match experts to problems to get the best possible answers for each question. Peter and Lindsay are also working on building up a library of videos, ebooks and other training resources to offer more help and support.
Interested in learning more about Ask Brien and how "he" can help you? You can check out the website at AskBrien.com or find the app in your mobile device store.
Popular in the Community