The old proverb about how to feed a man for a lifetime has us teaching him to fish. Matthew Manos thinks teaching also works for changing the world.
The Founder and Managing Director of design-strategy consultancy VeryNice, Manos is a social entrepreneur par excellence, endlessly creating and refining the ways in which he can give back. This starts by dedicating half of his business to pro bono work, for which I have heartily applauded Manos since he launched this model over five years ago.
But it wasn't enough for Manos to commit his livelihood to corporate philanthropy; he needed to urge other business leaders to do so as well. Accordingly, Manos has written and spoken extensively about his "Give Half" approach, inspiring thousands of practitioners to engage in pro-bono work.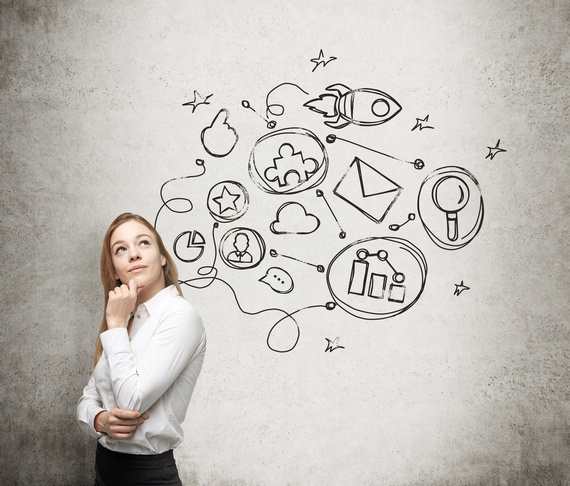 Along the way, at social entrepreneur conferences across the country, Manos was meeting a lot of people who were passionate about impact but couldn't figure out how to be disruptive. These were nonprofit leaders trying to adopt new business models, and business people trying to design their businesses around giving back. They just didn't have the foggiest clue how to get out of the starting blocks.
"Whenever you talk about social enterprise/business models," Manos says, "the only example anyone ever brings up is TOMS. One for one is a great model, but not everyone is launching a product, let alone a physical product. It's not for everyone."
Manos started wondering what would happen if he made business and access to different business models more active and fun, especially for social impact communities. The result was Models of Impact, a strategic business-design toolkit that's downloadable for the reasonable sum of whatever-you-think-is-fair.
Models of Impact offers tools and resources to help entrepreneurs, designers, educators and nonprofits orient their businesses and services around philanthropy. The kit features game-based workshop instructions, brainstorm activities, a comprehensive glossary that documents 101 unique business models, diagrams, and all sorts of other goodies to jog inspiration.
The map that MOI creates around current giving back methodologies is a goldmine of creative consciousness. 1% for the Planet, we're reminded, is a commitment made by businesses to donate at least 1% of all profits to environmental causes. Farm-to-Table is a model in which the proprietor of a restaurant directs his/her purchases toward local farmers in order to reduce footprint while simultaneously supporting the local economy. Marathons encourage service providers to take on a pro-bono project in one intensive session that typically lasts for 24 hours and leverages all resources. Open Source Products are available for free or low cost and allow end users to build upon a framework to develop new solutions that can scale across an industry.
But the toolkit is the furthest thing from a simple spreadsheet of existing models; it's a whole set of resources to engage the user in brainstorming what will work best for her particular situation. The goal is to prod spontaneous discoveries that help users think boldly.
"We wanted to make this as simple as possible, not scary." says Manos. "If you can teach entrepreneurs, students, nonprofits, and designers how to create their own business approach based on models that already exist, then they can look at ideas and mash them up into something that works for them. It's so much more inviting than starting from scratch."
The MOI methodology is broken into four distinct segments: Learn, Invent, Program, and Report. After taking a deep dive into all the impact models that exist, users are asked to invent new models based upon aspects of the models that they're excited about, to create random combinations that would be the most useful to them. For example, Homeboy Industries, a gang intervention nonprofit, launches small businesses that hire former gang members and also supports the nonprofit in the process. While Homeboy didn't use the MOI toolkit to come up with this model-mixer, it's a success story that Manos likes to point to as a strong example of creative blending.
The toolkit then guides users into creating a program by using business plan templates and drafting scenarios on execution. Finally, in the Report phase, users create a pitch for the business model they've created.
"It's difficult to think about the breadth of business models without proper framework," observed Garrett Jacobs of the AFH Chapter Network. "The [Models of Impact] exercise gave each chapter that framework to begin asking themselves the core questions that contribute to the creation of a new business."
Since its launch, Models of Impact has been used by a wide range of business, education and nonprofit leaders, with 1000 downloads in the first month alone. If this toolkit can help inspire more creative business models centered around giving back, it's a resource that everyone who cares about social impact should appreciate and absorb.
Calling all HuffPost superfans!
Sign up for membership to become a founding member and help shape HuffPost's next chapter