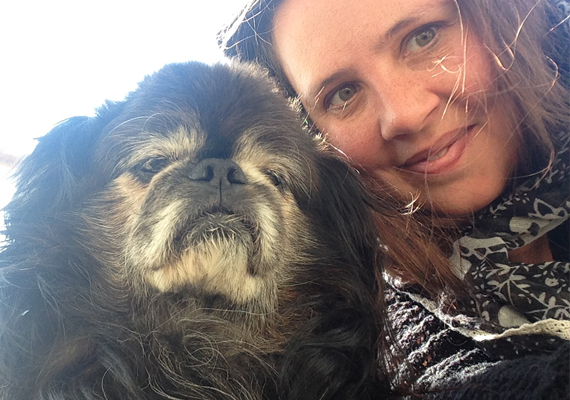 You were a really awesome buddy. It is with my heavy heart that I wish you better days, big fields and flowers. I hope you are in a better place. It wasn't until I realized you were leaving us, that I felt my attachment to your little personality. Fifteen years, I could always hear you, see you and have you follow me around. I am glad you had happy days towards the end. Lots of sunshine, baths and cuddles.
You were with us when the kids were little and you grew up with them. We were lucky to have such a happy quiet delicate dog like you around us. Max, you always seemed happy and content and didn't ask for much. I don't think you had one grumpy day in your life.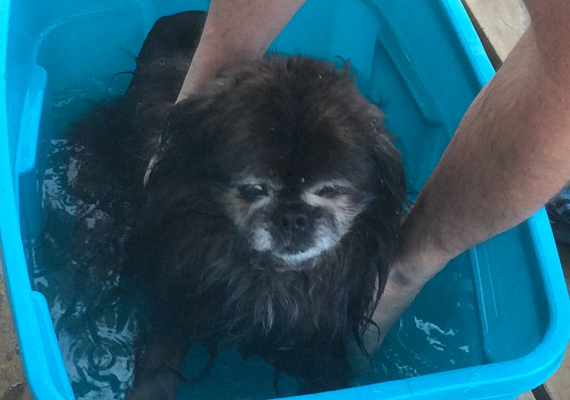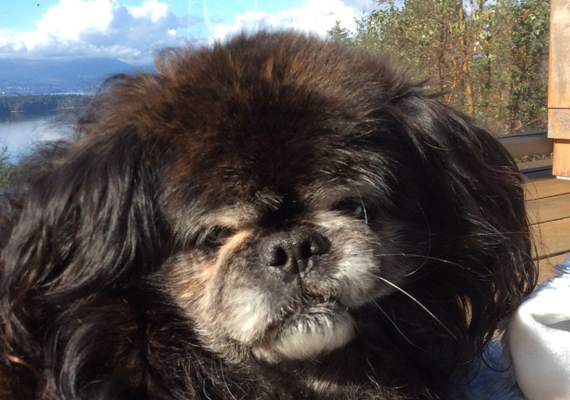 I am writing this letter to try and let you go. For some reason, the tears keep falling and I am unable to find peace. I am sure you are at peace and you lived a full happy fifteen years with us. But on a selfish note, I got so used to you, sitting beside me and running to the door when I called you. I am struck with deep sadness at your passing. I am glad I had a chance to say goodbye and hug you many times on your last days. BUT I honestly didn't imagine it would feel this horrible, never being able to see you again in this lifetime. You are gone now and my heart breaks.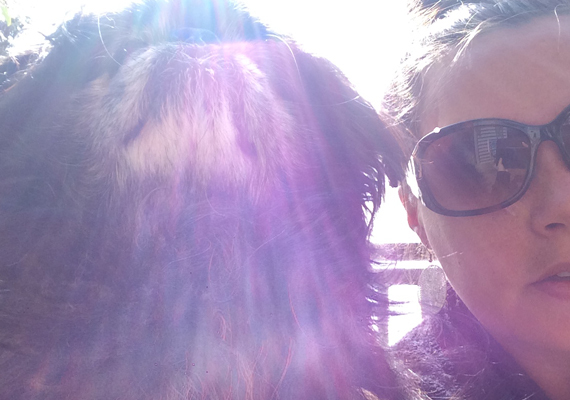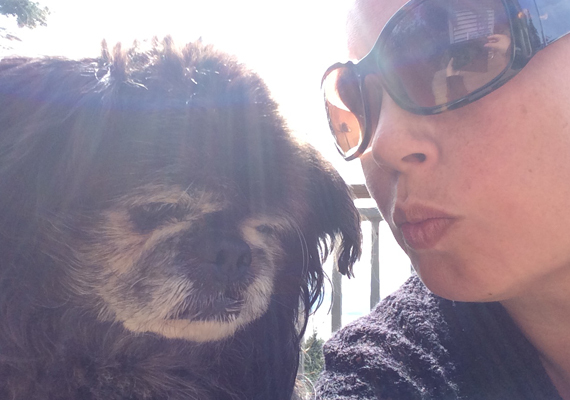 I miss you so much already. I am hoping this letter gets rid of my heartache but it's not working. Hopefully I will find you in my dreams and thoughts and heal from this loss. You were so little when we got you and I was so young. Your passing symbolizes the end of an era, the end of a very sweet friend.
I love you Max, may you find happiness and lots of time to run and play. Hope to see you again one day.

Sky