In some ways the California 34th Congressional district is like many districts in the nation. Intensely gerrymandered ― Republican voter registration is in the single digits ― a Democrat is virtually guaranteed to hold the seat in Congress. In fact, it's been represented by the same Democrat, Xavier Becerra, for the last 24 years. But in other ways, the election for a new Representative for the 34th has the potential to be the bastion of change we are desperately in need of right now ― a unique and rare opportunity for Democrats to fundamentally alter our imagination of who a member of Congress can and should be.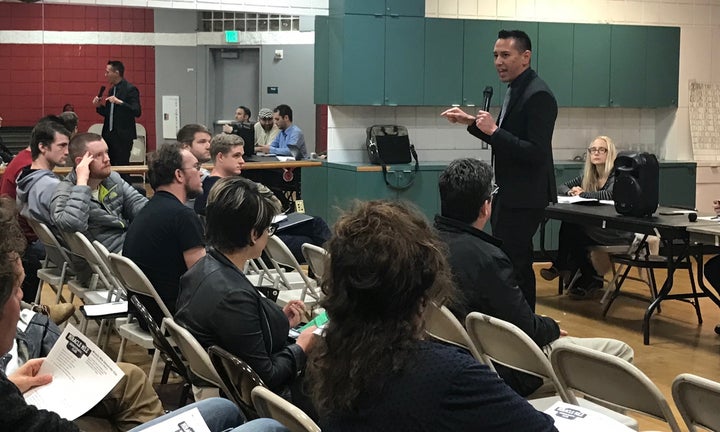 Imagine sending an experienced organizer to Congress. Someone with a proven track record of enthusiastically taking on seemingly impossible progressive fights, in hostile environments, and winning. Someone who knows how to build coalitions, thinks outside the box, use messaging to push a larger theme, someone who is invested in build a broad-based progressive movement in Congress and across the country, and not just on their next race.
My friend Raymond is that person, and I couldn't be prouder that he's running for the 34th Congressional seat. I've known Raymond since he was a sophomore in college, and can testify to the strength of his character and his commitment to the cause. He has been a strong advocate for working people and the middle class from his youth to his current work at the Service Employees International Union. He helped lead the innovative uphill campaign that not only resulted in the adoption of a $15 minimum wage in cities, counties, and eventually the State of California, but also successfully reframed the debate and refocused the nation on economic inequality and the need to address widespread economic insecurity. If elected, Raymond will be the first openly gay Latinx in Congress, or as Teen Vogue put it, "voting day will be his chance at making history."
Running for office isn't easy. Whether it's the amount of money you have to raise, the seemingly long-shot odds, the rarity of open seats, the threat of attacks on your character and values, the need to shake a million hands or the relentless nature of campaigning, participating in democracy is a daunting task. And yet, we know that now, more than ever, we are in desperate need of good people to run.
In the midst of the dumpster fire of a political climate we're in right now, a Congressional member from this progressive district who says the right thing and votes the right way just isn't enough. We can't let this opportunity to shake up Congress pass us by. My friend Raymond is the person that will do just that and he'll get shit done. I hope you'll join me in supporting my best friend! Learn more about Raymond and find out how to get involved at www.raymondmeza.com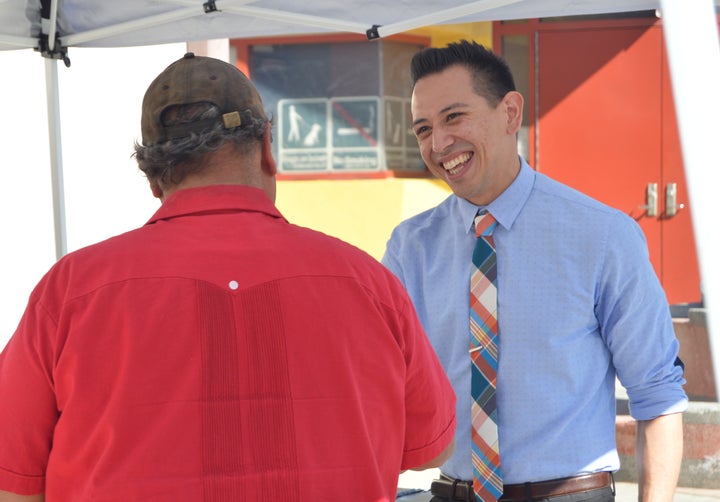 Calling all HuffPost superfans!
Sign up for membership to become a founding member and help shape HuffPost's next chapter