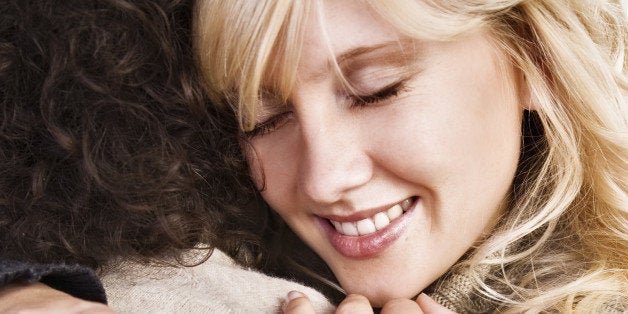 I have one daughter, and during the turbulence of her volatile teenage years, we both counted down the days until she left for college.
"I'm leaving in 458 days!" she would retort.
"That's great!" I replied. "I've already rented your room to a group of caustic clowns. They'll be more respectful."
But on the good days, the anticipation was tempered with sadness. One day she called me to come into her room to listen to her new Dido CD, "No Angel." We sat on her bed, just as we did when she was little, and enjoyed the moment. After the song "Thank You" played, she said she would make me a copy. I still have it.
The day I drove away after taking her to college, I cried so hard that I had to stop the car. This action irritated the drivers behind me, so eventually, I had to pull over to the side of the road. Then I howled like a wounded beast with snot oozing from my nose, tears streaking down my weathered face and stooped shoulders jerking from the involuntary reaction to my heaving sobs. My creative, pianist, thespian, light-filled daughter lived in another state without me, she didn't need me, and I was old. Yes, I was a pathetic mess.
Life has an ornery way of kicking you in the gut. Just about the time you shriek in anguish about picking up one more dirty sock, the kids pack up their clothes and leave. It's just not fair. I wanted another chance to be the mother she always wanted, the mother she wanted to take with her. Her books and teddy bears remained in her (former) room. I still have her art work packed in boxes in my garage; every single piece she ever did. Yes, I probably need counseling for that.
The first time she came "home" was for Christmas break, and together we learned a new dance for our mother and child reunion. Some things stayed the same: she slept in her old room, joked with her younger brother and left cluttered clumps of clothes and books on the stairs. Other things were different: she was more independent and seemed energized by her new freedom. When she went out with friends, she said, "You don't need to wait up for me." I did, anyway.
She was a young adult and doing well in college. I knew her friends, and they were all experiencing the same hopes and fears of living away from home for the first time. After she went out, I sat alone in my room, fortified with a glass of wine, and reminisced about the difficult promise I made to give her roots and wings. When she came home in the wee hours of the morning, she stopped by my door and said, "You can go to bed now, Mom. Love you." That's when I knew she would be okay.
Here are some facts to remember when anticipating the first time your college student comes home for the holidays:
1. It's your house. Unless they pay the mortgage, you still make the rules. They can't have any wild parties, unless you're invited. And, you're not their maid.
2. They survived several months without you. The fact that they came home wearing clean clothes and without horns implanted in their foreheads indicates that they are maturing. Celebrate this new chapter in their lives.
3. You survived several months without them. Tell them about your activities since they've been gone. They'll be happy to know you haven't been wasting your life by crying on the floor clutching their old blankie. You only did that for a week or two.
4. Life will never be the same again. You raised a young adult who is going to school to become self-reliant. You now have more time to concentrate on younger children or your own interests. Really, it's a time to enjoy the possibilities for everyone involved.
Of all the special occasions parents celebrate with their children, the college experience involves the most traumatic for the parent. First grade was important, as was the first day of high school. But the first day of college signals the end of the familiar living arrangements. College students don't live at home anymore, they visit. And that's as it should be.
When my daughter left to return to college after that first Christmas, I stood at the door and waved long after she disappeared from view. Sometimes I still leave the light on, just in case she needs to return. Maybe she'll have some new music she wants me to hear.