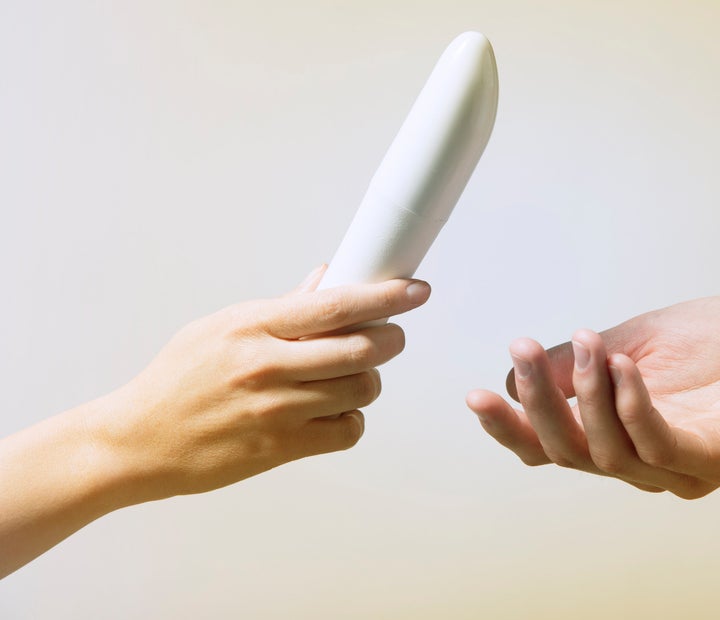 Doctors have been adding a new tool to the arsenal of how they restore the sex lives of menopausal and post-menopausal women: the humble vibrator.
With the onset of menopause, a decrease in the production of hormones causes vaginal tissue to get thinner and drier. Vaginal muscles can also atrophy, leading to painful sex ― a problem for half of all menopausal and post-menopausal women, according to the National Institutes of Health. But the solution might be as simple as a vibrating piece of silicon.
Vibrators that are used internally stimulate pelvic blood flow, which increases vaginal moisture and boosts sexual response, all of which makes sex (with or without a partner) better. Like any muscle, the vagina is best kept healthy with regular exercise — it's the "use it or lose it" thing. Deterioration of this muscle becomes more common as middle-age or older women find themselves in situations where they aren't sexually active anymore ― single, divorced, widowed or just not having regular sex with partners.
Therapeutically speaking, frequent vibrator use can prevent and ward off conditions such as painful vaginal dryness and atrophy. And yes, doctors are recommending their use ― with the caveat that since the vibrator industry isn't regulated, certain cautionary steps should be taken. (In brief: Keep anything you put inside your privates clean, and don't share your toys with friends.)
Dr. Barb DePree, who's been a gynecologist for about 30 years and was recognized by the North American Menopause Society in 2013 as the practitioner of the year for her "exceptional contributions" to menopause care, has long been prescribing vibrators to her patients. She keeps one handy in the exam room when she explains to her menopausal patients why regular vibrator use will be beneficial to their health, and suggests they try it.
While a few patients might have blushed through the years, all of them have been willing to take it for a spin, DePress told HuffPost. She explains that vibrators that stimulate just the clitoris might be fun, but for intercourse with a partner to resume pain-free, there must be pelvic floor activity.
One of her patients is a 70-year-old woman who reports having sex two or three times a week now without the use of lubricants or estrogen creams. She doesn't always achieve an orgasm, but according to her doctor, is quite pleased with what working with a vibrator for a few months accomplished.
DePree draws this analogy: "When your vision started to fail, you didn't give up reading. You went out and bought yourself a pair of readers. Same thing is true about sex."
Another benefit of vibrator use, said DePree, is they can help address the fact that orgasm intensity weakens with age. She said she commonly hears women say, "Orgasm takes so much longer, and comes and goes so quickly it's hardly worth it." She said, "Those are the women who may benefit from introducing a vibrator too."
In a published paper she authored, DePree discussed a 52-year-old post-menopausal patient who sought her help. The woman estimated that at least five years had passed since she last experienced an orgasm. The patient had multiple sclerosis and was taking a selective serotonin reuptake inhibitor. She had tried a vibrator in the past, without success.
"As a physician, I knew that she needed a more powerful motor for more intense stimulation. I was able to let her feel the difference and obtain the appropriate vibrator. Imagine her appreciation when she returned after achieving success," DePree said.
Having vibrators to road test in the safety of a doctor's office also seems to be a boon. Not every woman feels comfortable going into a sex toy shop for the purchase. Online, the choices are mind-boggling. There are hundreds to choose form, and they can range in price from under $10 to the super-deluxe MotorBunny for $900 and the even higher priced Sybian.
Dr. Mary Jane Minkin, a Yale University obstetrician and gynecologist, brought vibrators out from under the bed a few years ago when she began prescribing them to Yale Cancer Clinic's cancer patients, who often struggle with early menopause and need to combat its side effects. The vibrators increased her patients' blood flow, and yes, improved their sex lives.
While the American Congress of Obstetricians and Gynecologists, the primary professional organization for ob-gyns, doesn't have an official policy on using vibrators to treat menopause and post-menopausal symptoms, a spokeswoman from the group told HuffPost that the organization doesn't really take issue with it.
And the organization does recommend masturbation to combat painful sex. "I believe you could extrapolate that external stimulus, like a vibrator, fits into those categories," said Maggie McEvoy of the ACOG communications staff.
Vibrators not your thing?
There are, of course, other options to help restore the vagina's elasticity and health for those who are unable or unwilling to go the vibrator route.
There are also vaginal lasers, a relatively new FDA-approved treatment, that work by stimulating collagen production along vaginal walls, helping to build up the tissue again. The MonaLisa Touch and similar laser processes require three treatments (spaced a month apart) and cost about $3,000 that likely won't be covered by your insurance.
On the plus side, there have been 18 studies that speak to the MonaLisa Touch's efficacy, all largely positive. One Stanford university study of 30 women found that all of them responded positively to the treatment. They showed "highly statistically significant improvement" in symptoms —including dryness, pain, itching, painful urination and painful intercourse — after the first treatment.
The North American Menopause Society gives the process a resounding "maybe." It notes that the FDA approval process for devices is less strenuous than the one for new drugs, and these products haven't survived the test of time ― yet. Meaning: They haven't been around long enough to know the longer-term results.
The procedure itself doesn't hurt, but does require an annual maintenance treatment. You also shouldn't have laser therapy until you've had a Pap test and a thorough exam by your doctor to ensure that there are no other medical issues such as fibroids causing the pain.
Options are a good thing, right?
Related
Before You Go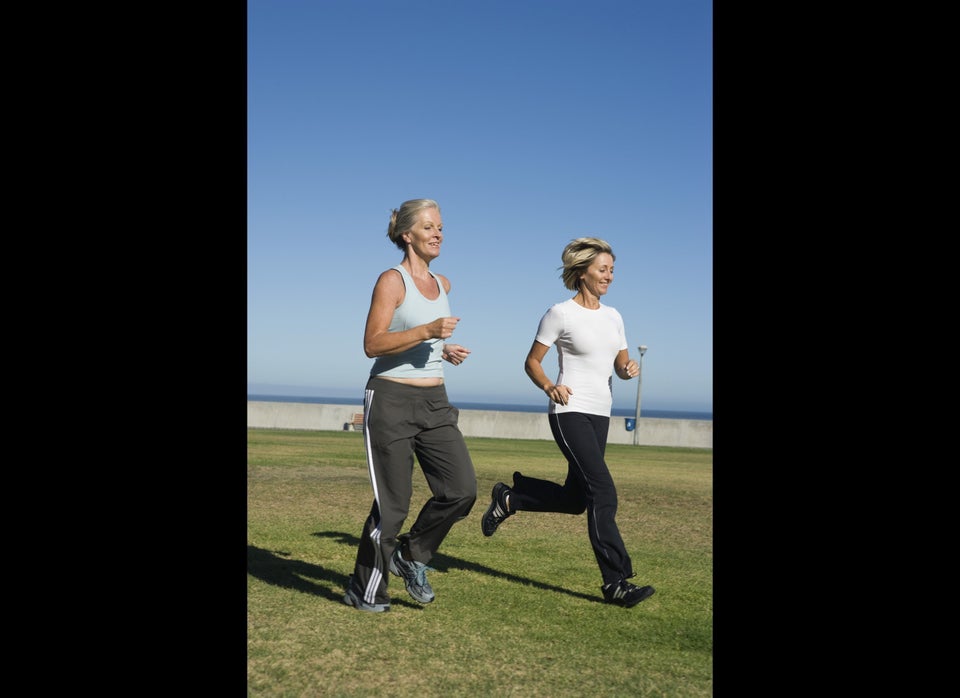 Menopause Treatment: 10 Natural Remedies