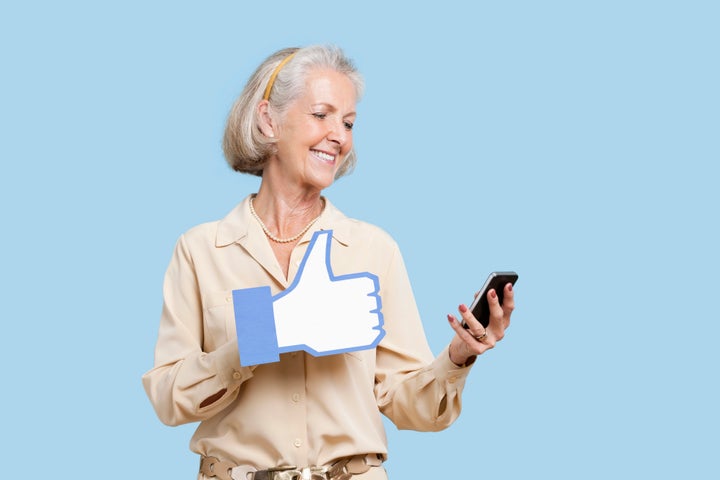 With all the political rhetoric and not-so-humble bragging that goes on on Facebook, has the social media site quietly developed an underbelly where genuine friendships are formed, compassion and love rule, and helping strangers trumps snarky comments? It's possible.
Facebook has made it easy for like-minded strangers to connect over an issue and form groups -- some closed or secret -- where users say that honest-to-goodness friendships blossom among people who have never met and live thousands of miles apart.
Take as an example, Hayley K. Hoppe, a New Zealander now living in Minnesota, who has made a group of friends on Facebook that she calls her "village of sisters," she told The Huffington Post.
For her, what started out as a forum where adoptive mothers could air frustrations, admit vulnerabilities and find unconditional support has become a lifeline. They turn to each other in times of crisis and find help -- even financial help. Hoppe said that she and her friends raised money to buy a wheelchair for one child and paid months of rent to stave off eviction for a single mom who lost her job. The group has even stepped up to help Hoppe, who lives under a mountain of medical bills.
Hoppe's daughter Piper has multiple medical needs. Although the family has health insurance through her husband's medical plan at work, the coverage falls way short of the bills. "Last year we spent about $20,000 and always ran out of money before payday, scraping by and selling bits and pieces," she said. And then she tells this story:
"Christmas was especially hard, but just before the holidays the manager of [the local] Trader Joe's turned up at our door with a month's worth of food! [Facebook friend] Jeanne Champion [from St. Louis] had called to arrange a gift basket to be delivered, but they didn't have those .... [so] Jeanne explained how we were doing 15+ hours of therapy a week, driving hundreds of miles and just didn't have the money for food to make the holidays feel festive. They decided to donate all that food to us!"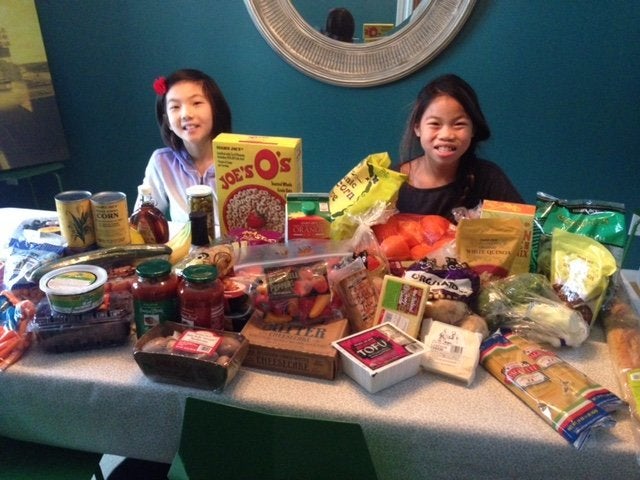 Hoppe's virtual friends also raised the money to get her daughter a support dog. But the biggest surprise came in January, when her Facebook friends quietly arranged a family vacation for the Hoppe family as an 11th birthday gift for Piper. A Facebook friend in the Netherlands (who Hoppe has never met) arranged with another Facebook friend (who neither of them has met) to donate a multi-night stay at the Hard Rock Hotel. Another donated gift cards to be used at the theme parks and still another gave mileage points.
"It was a dream come true," said Hopped. "We have almost $7,000 worth of bills from this year alone and a few thousand from last year sitting in a pile on my bedside table. A trip like that would never have been possible. It not only gave us a break from the trauma of my daughter's needs, but showed us how kind these wonderful women are in these tightly knit groups."
"The support I get from these ladies is what gets me through. Seriously, they're my lifeline," she added.
Jeanne Uelk Champion, who was the one who appealed to the Trader Joe's manager on behalf of the Hoppe family, feels the same. She turned to Facebook when her daughter, Emily, began having some adoption-related issues. She met Hoppe and the others and soon her time on Facebook "bled into my everyday life." As they got to know one another, the women realized they had more and more in common. "We support each other emotionally, spiritually ... and even financially if someone needs help. If we met we would be like (a whole community, complete and accepting in a very unique, unconditional way."
Champion says, "We often joke about all going somewhere and living in a commune together along with our kids and of the husbands." She says that she feels her online friends "would take me in if I needed a place to stay and would help me out with anything that they could possibly do." Champion, whose disability makes her less mobile, admits that she does spend a lot of time each day on the computer -- at least six hours a day. But having these friends on Facebook helps burn through those hours.
She says, "I go to them in the good times and in the bad times and I know I will have unconditional love and support. These girls, and a few others that I've gotten to know, never fight, never disagree and it's not because we are hiding any of our feelings just to try and get along. It's because we just accept each other with our whole hearts and consider each other family for life!!"
Becky Pfeiffer Raguso of Colorado is one Facebook friend that Champion has actually met -- twice. They met in December 2014 when Raguso's youngest child was being treated at Shriner's Hospital in Champion's hometown of St. Louis, and then again when Champion visited Denver earlier this year. "It's Jeanne's willingness to share about herself that allows others to get to know her and love her. The more she posts and comments, the more you see her amazing heart. When we met for the first time, it was like we had known each other our whole lives. Not even an awkward moment. She feels more like a sister to me than a friend. She felt that way even before we met face-to-face."
Annelies de Bruijn, the Netherlands woman who helped arrange the Hoppes' Florida vacation, says the friends all met through the online adoption community. "So far, I have only met one of them IRL," she said, adding that she has developed a deep level of trust with her Facebook pals. "We talk about motherhood, trouble at work, our husbands (or lack of those), good movies to watch, share a recipe." About the Florida vacation, she says, "I still can't believe it actually happened, but it proves to me online friendships can be pretty darn great even when you are oceans apart."
As people age, studies have shown that it becomes harder for them to make new friends. The Stanford Center on Longevity in California found that people tend to interact with fewer people as they moved toward midlife, but that they grew closer to the friends they already had. It may be that we spend our youth on exploration but in later years focus more on the here and now. Unfortunately, that leads to many people having fewer friends.
Related
Before You Go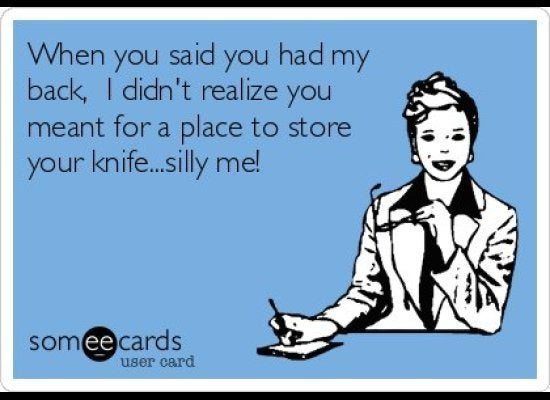 5 Things You Should Never Post About on Facebook