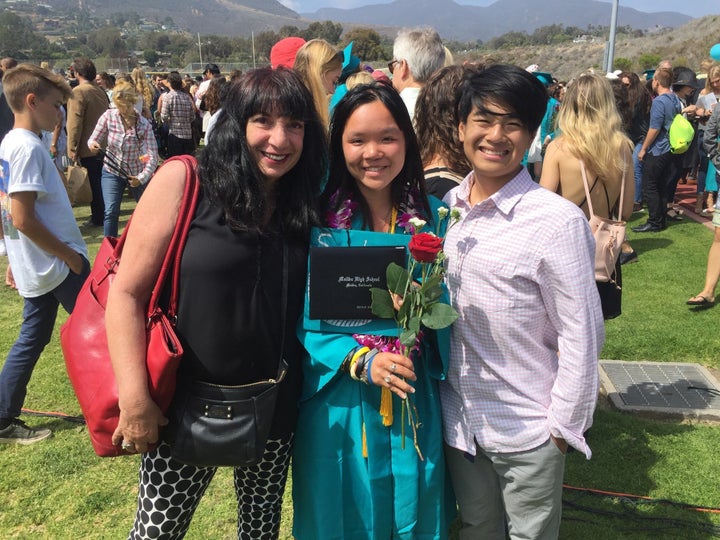 My college freshman's announcement could not have been a greater knee-clip. And it happened right about the time Tom Brady woke up and began playing football in the second half of Sunday's Super Bowl LI.
"Mom," she began, "I think I want to take next year off."
"Off from what?" I asked with feigned innocence, hoping this conversation was about soccer or babysitting or dog-walking or pretty much anything else under the sun besides attending college.
Sophie had come home for the weekend from her university, about an hour's drive away. She's there on a generous merit aid grant bolstered by hard-won scholarships. But it's been a difficult year.
On top of all the adjustments that come with living away from home for the first time, she watched her Dad grow increasingly ill. He died over her winter break, taken from all of us way too soon.
Truth is, our lives have been pretty much awful since he got sick last summer and we are all in various stages of recovering. Surely this is not the time for any major moves.
"Well, they say not to make any big changes after you suffer a loss," I told her, parroting what people say to me at least 100 times a day.
"So I'm supposed to listen to what 'they' say, whoever 'they' are?" she asked, mimicking ― right down to the air quotes ― how I respond at least 99 of those 100 times.
No, of course not, I told her. I told her that a decision of this magnitude deserved a full and rational airing, its consequences considered from all angles. That we needed more information, a discussion, and yes, perhaps I needed something stronger than a Budweiser. I was on auto-blather. Best I could do.
But seriously, you don't just let your kid quit college, do you? Certainly not after watching her work so hard to get there.
As a high school senior, she applied to 16 colleges and was accepted to 15 of them. She took the ACT a zillion times. She had the most glowing recommendations that could be written. She spent two years touring campuses near and far, comparing notes with other prospective students, envisioning herself living there.
And her essay! OMG, that essay! In the end, she had a plethora of college choices, a mandate to choose wisely. And she did. She could not have been more excited for freshmen orientation and meeting her roommates.
Now, a semester and change later, along comes "I think I want to take next year off" and my first challenge as a solo parent just landed with a thud.
With no disrespect to former First Lady Nancy Reagan, you can't "just say no" to a 19-year-old honor roll student whom you happen to love more than you want your next breath and who has just been through a year of traumatic hell. At least I can't.
Education matters in our family. Both my husband and I were first-generation college graduates. My parents were immigrants, and both dropped out of school as teenagers to help support their families.
As adults, they hobbled together jobs ― my mother took in ironing and my dad worked as a supermarket janitor by night and sold ice cream from a cart by day. Through sheer determination, they managed to pay their bills ― most of them at least ― on time. I grew up recognizing the difference an education could make. My parents instilled me with not just a life-long love of learning, but also with the conviction that a college degree was the pathway to a better life.
"It would just be for a year," Sophie said to my back while I opened a bottle of wine.
That, of course, is where my fear lives: Once she stops school, I worry she won't return ― and certainly not return in a year. And I have the stats on my side.
A National Center for Education Statistics study that tracked students from their 10th grade year in 2002 through their mid-20s in 2012, found that only 6 percent of those who took a year or more off after high school earned a bachelor's degree by the time they were 26. That 6 percent compares to 42 percent of students who went to college straight after high school graduation.
I will allow that, anecdotally, many people are enthusiastic about taking a gap year. But taking time off between high school and college is one thing. Slamming on the brakes after you've started college is quite another.
You become a college dropout. On a very practical level, some universities require that you reapply for admission if you withdraw. No guarantees that they will take you back. It behooves students considering taking a break from school to speak with their campus registrar, not just their wine-guzzling mothers.
But after my initial reaction, I settled down a bit and began wrapping my head around the idea. She would live at home, work somewhere and contribute something to the household. She would also see that the jobs available to her without a college degree fall way short of her desire for a career in nursing. She wouldn't be the first kid in the world to do this.
I was just practicing saying "The world needs plumbers too," when I heard her say from the couch, "Hey Mom, instead of that, what do you think of Birthright? I could go to Israel this summer for free and maybe get some college credit. It says here—Oh, and the Pats just won in overtime."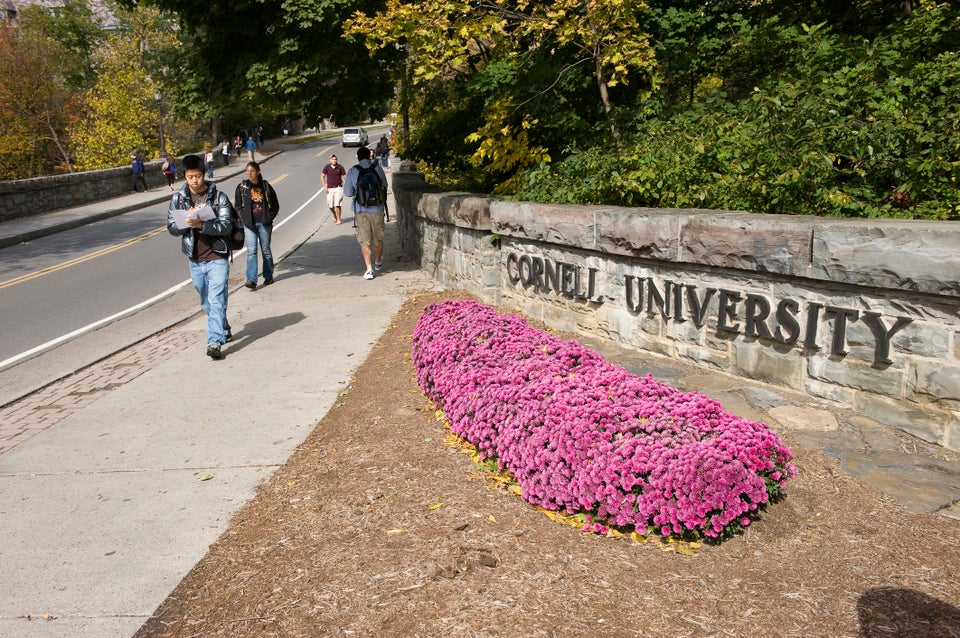 14 LGBT-Friendly Universities And Colleges