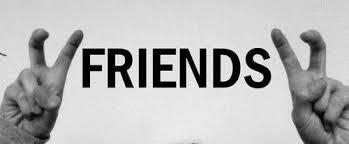 Okay, I like my friends. I look forward to seeing them and spending time with them. Same goes for my business friends. But they are the ones giving me apoplexy lately.
My company works very hard to be available and always goes the extra mile, especially for those business "friends" - and I am happy to do it. I never pressure them to work with us and am always grateful when they do. In fact I often extend "professional courtesy" discounts on their jobs.
Over the past few weeks, I have come to understand that I haven't earned the coveted "top of mind" when it comes to the services we offer, even with our business friends. Two of them announced they were about to launch new websites and I had no idea. I build great websites! Another said her printed material would soon arrive at my shop for mailing. I do printing! Yet another praised the marketing company they were working with. I run a marketing company!
I'm okay with competition, and I'm okay with not getting everyone's work. But what I am not okay with is not even being asked to make a proposal, especially by someone I know well.
My company is not new to any of the people I am talking about. My staff and I have known many of them for more than 10 years. Our business has perpetually grown in both size and service offerings to keep up with the industry and the marketplace. I am in a quandary. Is there something I am missing? Something I am doing wrong?
Our reputation is stellar, our people are well liked, our work is outstanding and receives rave reviews, recognition and awards. We get high marks for corporate citizenship and are very active with numerous not-for-profits and charities. We often sponsor events, golf outings and galas. So it can't be that we don't care, because we do.
Rhetorically I ask, what the hell is wrong? It can't be price because we never got the chance to offer one. It can't be shoddy workmanship; we have a quality and accuracy performance rate above 99 percent. So, what then?
While I try to figure this out, I will leave with this awesome quote. "Give the world the best you have, and it may never be enough. Give the world the best you've got anyway."-- Mother Teresa of Calcutta.
This blogger graduated from Goldman Sachs' 10,000 Small Businesses program. Goldman Sachs is a partner of the What Is Working: Small Businesses section. For more articles by this blogger visit LorraineGregory.com.
REAL LIFE. REAL NEWS. REAL VOICES.
Help us tell more of the stories that matter from voices that too often remain unheard.