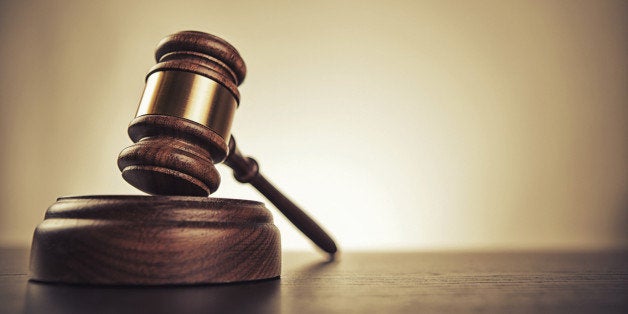 Marta Murphy was like a lot of moms who successfully sent and survived sending their oldest child off to college. The years appeared to fly by far too quickly.
It seemed like yesterday George Huguely was just a little boy who was always smiling and incredibly happy. George's love of the outdoors and sports showed itself early on. It was a passion that would remain incredibly strong throughout his collegiate life.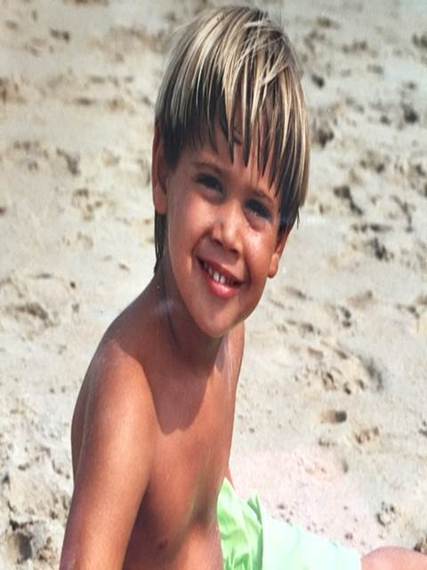 George had a natural way with others, lots of friends, and was loyal and kind to many. These traits were not surprising to his mother, since he grew up in a loving home with an extended family who adored him. Huguely came from a family of kind personalities and very strong moral values.

Marta warmly remembers George's senior year of high school, when he was chosen to be captain of several sports' teams. He was a committed player whose good looks, bright sense of humor and deep sense of dedication made him a natural leader as well as an athletic super star.
Marta Murphy loved that her son was ambitious and self-directed when it came time to look at colleges. When George realized he had the opportunity to play lacrosse for some of the most prestigious universities, he worked even harder to get into his dream school, and his hard work ultimately paid off.
George was recruited by almost every division I lacrosse team including: Princeton, Duke, Johns Hopkins and Maryland. But George's goal was to attend the University of Virginia; this was his dream school since he was a little boy, and this would ultimately be the school he attended.

As George's college graduation rapidly approached, his mother felt an incredible sense of pride in her son and his accomplishments. He was graduating from one of the top schools in the country and his lacrosse team was also ranked #1. He had grown into an honest, responsible, respectable and fine young man. George even scheduled several job interviews in San Francisco where he was planning to move and make his new home.

But fate would have other plans for both Marta and George Huguely. There was no way Marta could have anticipated the horror that was about to come both her and her son's way.
Instead of enjoying a joyous graduation, her son George would become the center of a national circus-like media story when he was charged within hours of first degree murder for killing his college sweetheart, Yeardley Love, a fellow University of Virginia lacrosse player.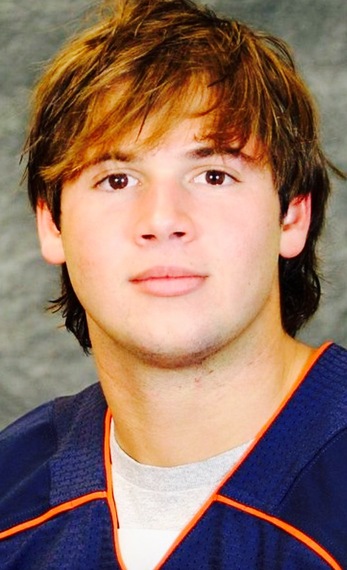 I had the opportunity to interview Marta Murphy to talk to her about her unthinkable experience, and her thoughts about how her son's case was handled. It is a cautionary tale with some cautionary advice.

Dr. Robi: Mrs. Murphy, as a mother, finding out your son is being accused of first degree murder must have felt absolutely surreal. You mention how initially you assumed the police, prosecutors and authorities were in pursuit of the truth in your son's case, then you state that your assumptions were wrong. What makes you say this?

Mrs. Murphy: Yes, it was beyond surreal...I had just come back that Sunday morning from Charlottesville, after having attended George's Senior game. Following the senior dinner, parents and players all gathered at a local bar, Boylan Heights. That night (one night before the accident) Yeardley was with our family. We embraced; chatted and George and Yeardley were holding hands. They acted perfectly normal and there was no indication that there was any tension between the two of them. (In fact there is a video of them holding hands, talking to our family that was played at trial).
Perhaps the broken door and email exchange prompted Dave Chapman to charge with first degree murder before the investigation had barely begun. However, upon a closer, more studied look at all the evidence in his own police files, it was obvious that it was a terrible drunken accident. I had always trusted the police and prosecutors. I thought they were always honest and in search of the truth. George's attorney sent the prosecutor two letters within months of the accident asking him to reconsider the first-degree murder charge. I have attached those two letters, that have never been made public before, because they highlight and underscore the truth of what occurred that night based on multiple interviews and actual evidence.

Instead of correcting this quick rush to judgement, Dave Chapman added FIVE more charges against George within weeks (December 23) of receiving these letters. I believe this demonstrates how incredibly overzealous Chapman was in charging my son and how he determined he was to secure the harshest conviction possible in the highest profile case of his life. Because of these charges George was potentially facing three life sentences.
Dr. Robi: Why do you think your son was so quickly cast as guilty in this case and so many facts were misrepresented by the media?

Mrs. Murphy: I say this due to the fact that my son George was so quickly charged with first degree murder (one hour after his interrogation began). Shortly thereafter the police leak an incorrectly worded affidavit stating, 'GEORGE HUGUELY ADMITTED THAT ON MAY 3 HE WAS INVOLVED IN AN ALTERCATION WITH YEARDLEY LOVE AND THAT DURING THE COURSE OF THE ALTERCATION HE SHOOK LOVE AND HER HEAD REPEATEDLY HITTHE WALL.'My son never said that in the interrogation tape. Further the police chief, Tim Longo, went on national TV show claiming "It was the worst crime scene he had ever seen." The room was virtuallyUNDISTURBED and Longo never even went to Yeardley's apartment.
(I have the police logs) On May 6, police also leak to the public that they had found a "bloody T-shirt" in George's apartment. There was never any blood found on George, his clothing or in his apartment.Upon hearing this and knowing my son hadn't even suggested this, I started to realize that my son was being convicted in the court of public opinion based on the false/inaccurate statements made by the police. Further fueling these misrepresentations was UVA President,John Canteen's remarks at Yeardley's vigil, "Yeardley Love did nothing to deserve to be attacked and beaten, to deserve to suffer the injuries of which we have all read in the police reports, to deserve to die; indeed for that matter, that women beaten, thrown against walls, or in any other way abused have ever deserved either to suffer or to die." (May 5, 2010)

The police misrepresentations and the subsequent false reporting created a media frenzy with the public that snowballed completely out of control, i.e. ESPN on May 4, 2010 "Violent Details Emerge In Death of VA Lacrosse Player, Yeardley Love. Describing a scene of violent rage, the VA lacrosse player accused of killing a member of the women's team told police....." Most importantly, it was completely inaccurate and totally insurmountable.

Dr. Robi: How well did you know Yeardley Love? Did your son ever talk about his relationship with her?
Mrs. Murphy: I knew Yeardley quite well. She visited us for a week with George in California in the summer of 2009. It was on that trip that we really got to know her very well. She was lovely, gracious and kind. I have only fond memories of her and am heartbroken by this tragedy.

George never discussed his relationship with Yeardley. We had no idea their relationship was tumultuous. She was with our family again two weeks prior (April 17) when the men's team played against Duke. She watched the game with us, she joined us for the postgame celebration. She spent that entire night with George. Nothing seemed amiss.

Dr. Robi: You talk about excessive college drinking and how it continues to be a problem on college campuses. How would you like to see colleges address this rampant problem moving into the future?

Mrs. Murphy: The excess drinking on all college campuses is a massive problem. Parents are far away from their children and do not realize the extent and the intensity of the drinking. Further compounding the problem is that the kids surrounding them are their friends who are usually also drinking making it difficult for them to judge when a situation is dangerous and intervene, or call for help. I think there is no single, easy solution for administrators. Forbidding hard alcohol as Stanford has recently done is a great start to trying to curb the problem. Mandatory alcohol awareness programs can only help.
Sadly, I did not know the extent and intensity of the drinking that consumed George's final weeks of school. This terrible accident should be a wake-up call to all college-aged kids that do not realize that the consequences can be devastating and life altering.

Dr. Robi: Yeardley Love's mother apparently is in agreement with the reports that your son did not intentionally kill her daughter, have the two of your spoken since the trial?

Mrs. Murphy: No, we have never spoken since the tragedy. Dave Chapman forbid me from reaching out to the family and with the multiple ongoing legal cases we have never communicated. Ironically, the first thing George asked me when I saw him in the jail on May 3rd was, "How is Mrs. Love doing? When is the funeral? Mom, I want you to go." He was confused to hear we could not reach out to the Love family.
Dr. Robi: Mrs. Murphy, you have an email you wanted to share that was given to you from another mother on your son's team, sent to you days after this awful tragedy.
"Marta - we were at the tournament at the Episcopal School this past weekend and I was sitting next to this guy who is a giant Hoo fan. He asked me about George, and obviously, I don't share but he went on to tell me a lovely story about George that I thought you may like to hear.

He has a "little brother" - a young, Black child that he mentors. He had brought the boy to a game or two but how this one time, Georgie went out of his way to be nice to the boy, taking him all around and getting autographs for him. The little boy adored George, and the mentor of this young boy never forgot it.
I know you have many, many wonderful stories about your son- you know the goodness in his heart - this was just one more nice story.

Much love to you - Carol"

Dr. Robi: Where do things stand for you and George Now? What's next and what are you hoping for?

Mrs. Murphy: In the short term, George and I remain hopeful about the prospects of George getting a new criminal trial based on the original jury's improper use of the dictionary for the meaning of the critical term 'malice'. We are also preparing for the civil trial. While George does not contest that he is legally liable for Yeardley's death, we believe that the civil trial will allow a full and complete truth to emerge.
Critically, a number of new experts will testify for the first time. We believe that the evidence will clearly show that George was unaware that Yeardley was seriously injured when he left her bedroom. Her death was not the result of any intentional actions on his part.
In the long term, George and I look forward to his eventual release. While these events will cost him half of his life, he will still be relatively young when he gets out. He is completing his college degree, and he remains positive and resilient. Although his release date is not until May, 2030 I can't wait for him to be home surrounded by his loving family and loyal friends. He and I will be forever changed by the events of May 3, 2010. But in the end, those events and their aftermath do not and will not entirely define the people that we are.

For more information check out TruthForGeorge.com
REAL LIFE. REAL NEWS. REAL VOICES.
Help us tell more of the stories that matter from voices that too often remain unheard.