Noah Hawley was already a successful writer before Fargo. Now he's a really really successful writer.
We're talking books, TV shows and movies here, and if that isn't enough to depress every other writer this side of Stephen King, he says he's doing it on a five-day work week.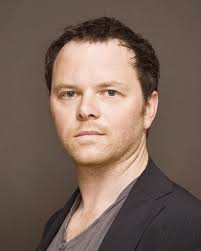 "My goal was never to work nights and weekends," says Hawley, a New York native who splits his time between Austin and Los Angeles. "And I don't. I have two young kids. I want to spend time with them. I want them to know my face and my name."
Based on his professional success these days, his name could be Merlin.
Before Fargo, Hawley worked for Legal Aid and as a paralegal before becoming a television writer and getting four novels published.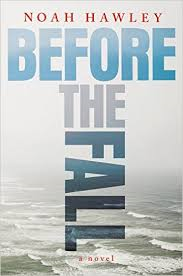 Those novels did all right. But his fifth novel, Before the Fall (Grand Central), which came out May 31, is expected to become one of this summer's hottest sellers. Sony Pictures has already signed Hawley to write the movie screenplay.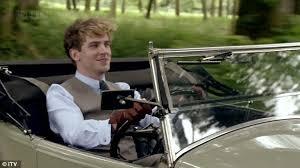 He's planning the third season of FX's Fargo, scheduled to air in 2017, and he's writing the first season of Legion, a Marvel Comics-based FX show that will star Dan Stevens, apparently recovered from Matthew Crawley's fatal car crash in Downton Abbey (above).
FX also has signed Hawley to take the latest swing at adapting Kurt Vonnegut's Cat's Cradle into a limited-run TV series, and has him under contract to executive-produce two other book adaptations, Hellhound on His Trail and The Hot Rock.
In his copious free time he's making his movie directorial debut with the sci-fi tale Man Alive.
Okay, he admits there are moments when he wonders "how I'm going to get all this done."
It's also easy to wonder, not in a critical way, whether he's taking all these projects because he's a hot property now, meaning he's got a window of leverage that might not last forever.
Hawley, who has doubtless heard the question before, says no.
"It's not like a land grab," he says, with a hint of a laugh. "You get certain opportunities to do some very exciting things and when someone offers, you say yes. These are all legitimate projects."
That said, he acknowledges that the writing game has its valleys. The first two TV shows he created, The Unusuals and My Generation, both died after a handful of episodes.
"Then I was looking for a job," he says. "There's always that freelance mentality from when you were hustling for work. When someone offers, you say yes."
One of the things he did between My Generation in 2010 and Fargo in 2014 was to start Before the Fall.
"I wrote the first hundred, 150 pages," he says. "I wanted to write enough so I could go back to it and pick up the momentum of the story.
"After Fargo, my agent suggested I dust it off so he could shop it around. I submitted it and suddenly there was a bidding war. Then a bidding war for the movie rights. Two weeks after it was just 150 pages in a drawer. It was a writer's dream."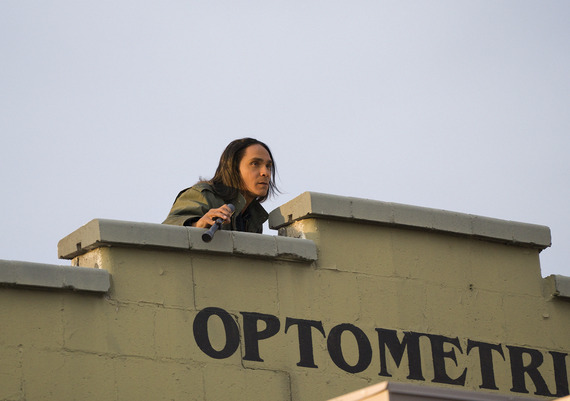 So it's pretty clear that writing an award-winning, critically acclaimed hit television show (above) is a good career move.
"I never thought this was going to happen," says Hawley. "But when opportunity knocks, you have to open the door. After Fargo, there were a lot of knocks."
That can make it challenging, he allows, to close the computer, detach from the phone and take that family time.
Fortunately, he says, his internal clock works in his favor.
"I do my own best work early," he says. "I get up early and probably peak around 7 or 8 in the morning. I don't work all day."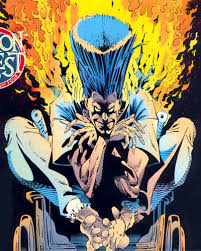 What he does do is supervise his three writers' rooms, for Cat's Cradle, Fargo and Legion (above).
"If I check in with all three," he says, "that's three very different things in two hours. But I find that after about half an hour with any one room, you're fully in that world."
He trusts the writers' rooms, he says, but while he praises the collective creativity, he says there still needs to be a decider.
"I was in the Bones writers' room," he says. "And there were a lot of talented people. But it's such a group project that it can hide people who can't do the job. You can be like the kid who graduates from high school without learning to read.
"A good writers' room needs a strong leader who can keep everyone going in the right direction. Otherwise the group can spend eight hours on a road you don't want to go down.
"Sometimes they'll pitch me an idea that's good, but I'll tell them that's a movie twist, not a real-life twist. I want real life."
Readers of Before the Fall will find that distinction reflected in the book's trigger event: the crash of a private plane off Martha's Vineyard.
The story has nothing to do with the death of John F. Kennedy Jr., but Hawley says it's still a valuable reference point.
"It plays into the reader's perception," he says. "It gives the book an extra 'that seems like a thing that happened' dimension.
"My work is a combination of things that happened and things that didn't happen. Fargo taught me that if it's a true story, it isn't."
Hawley says he has no more novels to dust off at the moment, though he wouldn't be surprised if eventually he goes back there.
"When I get an idea, I'll think whether it would work best in a movie, a book or a TV show," he says.
In the writing game, that's known as a good problem.
Calling all HuffPost superfans!
Sign up for membership to become a founding member and help shape HuffPost's next chapter