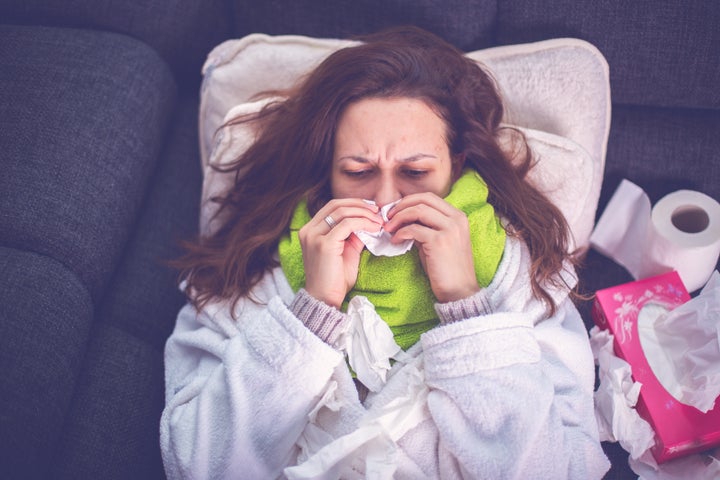 If you're wondering when you might get the flu, a new study indicates you should keep an eye on your local weather report.
The researchers suggest that if you keep your eye on the weather and watch for the first major dip in the temperature, you can essentially mark your calendar in anticipation for an influx of the illness.
To figure out how the weather and flu outbreak may be connected, researchers analyzed nasal swabs of 20,000 people in the Gothenberg area over three seasons. The number of people who caught the flu was then compared with weather data from the Swedish Meteorological and Hydrological Institute.
After each season, Sundell's team noticed one consistent finding: The first really cold period with low outdoor temperatures and low humidity was always followed by a week of a mass influenza outbreak.
Why cold weather can activate the spread of the flu
Since the virus changes each year, it is hard to estimate the number of people who will contract the illness each season. And while the U.S. Centers for Disease Control and Prevention does not count the number of deaths related to the flu, the number of people who do get it ranges between 3,000 to 49,000 per year.
Luckily, there are ways to ward off the illness regardless of the weather. Washing your hands, coughing into the crook of your arm and getting the vaccine are the best ways to prevent the flu from spreading. People over the age of 65, pregnant women and young children are the most high risk for developing complications related to the virus, according to the CDC.
Although the study seems like an interesting way count down to flu outbreaks, it is not without its caveats. The research only identifies there's a correlation between the two; it has yet to be confirmed if one causes the other. The researchers also only tested for this effect in Sweden, so it is unclear if the phenomenon would occur in other cities. And the virus still spreads aggressively in warmer climates as well ― so just because you live in a tropical area doesn't mean you're immune.
In other words, get the vaccine and wash those hands. You'll thank yourself later.