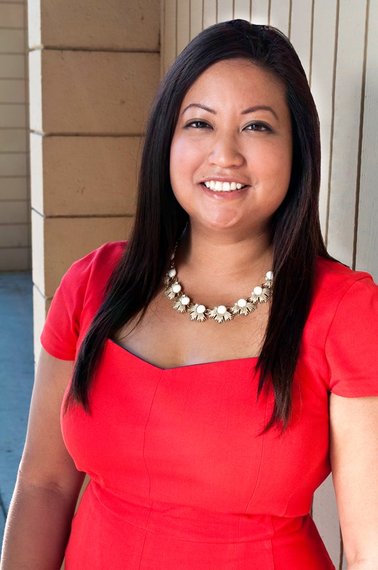 Hillary Clinton may take the White House in 2016. This shocks no one. No one being shocked by a woman leading this country is a good thing. Women of color are coming up as well. Black women make up 37 percent of the Congressional Black Caucus. Latinas are also rising in number with women making 26 percent of the Congressional Hispanic Caucus. In the Congressional Asian Pacific American Caucus 50 percent of its members are women, anchored by Chair Congresswoman Judy Chu.
Chinese, Japanese, Thai and South Asian women contribute to the Congressional Asian Pacific American Caucus. Bravo. It raises my eyebrow when I see no Filipino women on this list. Filipinos are the second largest Asian American group in the United States. Filipino men have certainly played a role in American politics. Governor Ben Cayetano of Hawaii became the first Filipino-American Governor, and recently Rob Bonta became the first Filipino American in the California Assembly.
It is a rarity, it seems, to see Filipino women participate. In Artesia, a small Southern California city of roughly 17,000 residents, a Filipina is trying to make a name for herself. At 30-years-old, Melissa Ramoso is the youngest candidate running for a spot on the Artesia City Council, and she's the youngest Filipino American to run for public office ever.
"I always knew there weren't many Asian Pacific Islander women and especially Filipino American women who were elected officials," Ms. Ramoso said. "We talk about building the pipeline in our community all the time. It is just a matter of who will do it and (who) is best to serve. If not me, who? If not now, when?"
Her candidacy has caught the eye of some influential people with endorsements from California State Controller John Chiang and wealthy Filipina American CEO Loida Nicolas-Lewis.

"The first person to ask me if I ever wanted to run was the late Water Replenishment District Director Lillian Kawasaki'" Ms. Ramoso said. "I believe she planted an idea I never thought was possible. I then surrounded myself with elected leaders who serve their communities with great passion such as Lillian Kawasaki, Cerritos Mayor Pro Tem Mark Pulido, Assembly members Warren Furutani and Rob Bonta and especially my boss, State Senator Ted Lieu."
She serves as Deputy District Director to California State Senator Ted Lieu, who endorses her candidacy. She is highly involved with the California Democratic Party, which led to an appointment as a Democratic National Committee Party Leader Elected Official for the 2012 Democratic Convention.
"I believe with history being made of President Barack Obama becoming the first African American President of the United States inspired many people, of all colors to being civically engaged and seek public office," she said. "I always knew the importance of diversity whether it'd be in the workplace, boards, commissions and elected offices. It's an issue I advocate (for) all the time in my capacity working for the State Legislature."
On November 5th, she hopes to become a new City Council Member. When asked if she has her sights on higher political office, she responded, "I have no broader political aspirations at this time. I need to focus on the city of Artesia."
Let's hope the City of Artesia will focus on her.
Popular in the Community