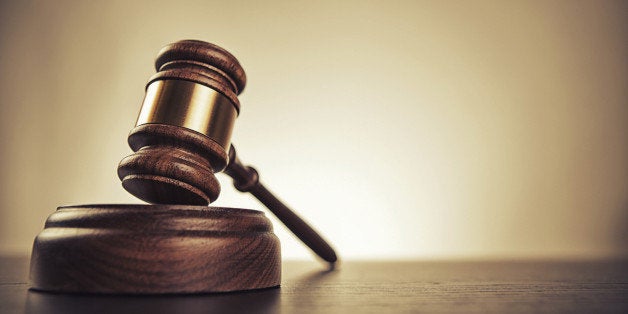 History was made on Tuesday, Sept. 24, 2013, when Todd M. Hughes, an attorney at the Department of Justice, became the first openly gay person confirmed as a federal appellate judge on the U.S. Court of Appeals for the Federal Circuit. This moment is historic and worthy of celebration. The U.S. Courts of Appeals sit just below the U.S. Supreme Court in the judicial hierarchy. Given that the Supreme Court only decides 70 to 80 cases per year, much of the work of interpreting the nation's laws falls on the shoulders of these 13 courts. Nevertheless, it is also worth considering why no other openly gay men or women have been nominated to other federal appellate courts, and why the nomination was to this particular appellate court.
The Federal Circuit is unique within the federal system. The other federal appellate courts' jurisdiction is based on geography. For example, an appeal from a California district court goes to U.S. Court of Appeals for the Ninth Circuit, which generally sits in San Francisco and hears all appeals from all the district courts in California as well as Oregon, Washington, Idaho, Montana, and Arizona. Similarly, an appeal from a district court in Georgia goes to the Eleventh Circuit, which generally sits in Atlanta and hears appeals from all the district courts in Georgia as well as Alabama and Florida. In contrast, the Federal Circuit has nationwide jurisdiction over a variety of particular subject matters, such as patent law, government contracts, international trade, government employee rights, and veterans benefits. A patent case in California or in Georgia would go to the Federal Circuit.
Rarely do issues of civil rights come to this court. Therefore, the Federal Circuit is a safe place to nominate the first openly LGBT judge, because that court is unlikely to hear appeals of LGBT civil rights cases. The nomination to this court is particularly conspicuous because President Obama had previously nominated a different gay man to the court, but that man ultimately withdrew his nomination.
Yet no member of the LGBT community has been nominated to other federal appellate courts, which would hear cases involving issues such as the right to same-sex marriage. This conspicuous absence suggests that an LGBT candidate to the more traditional appellate courts would encounter political opposition. But why? The likely reason is that politicians do not believe that an LGBT judge could be impartial in a variety of the important cases percolating in the federal courts today, such as cases dealing with same-sex marriage and other protections for the LGBT community.
Indeed, one attempt to overturn the original district court decision in California that invalidated Proposition 8 and allowed same-sex marriage to return to California was premised on the district court judge's sexual orientation. Upon his retirement, Judge Vaughn Walker disclosed that he is gay. The proponents of Proposition 8 immediately sought to overturn his decision, claiming that he was biased because of his status. Fortunately, this legal maneuvering failed, because the Ninth Circuit rejected this argument.
Nevertheless, it confirms the suspicion that appears to underlie the dearth of LGBT nominees to the other federal appellate courts: LGBT judges cannot be trusted to be objective in cases that may bear on their rights. It is an old refrain, harkening back to the suggestion that African-American judges could not be impartial in cases involving racial issues, or that women judges could not be impartial in cases involving gender issues, which is to say, of course, that the only "true" impartial arbiters of the law are straight, white men.
We have slowly stepped away from such a ludicrous belief. At present, of the 163 active federal appellate judges, 52 (32 percent) are women, and 40 (25 percent) are members of minority groups. And now one is openly LGBT. President Obama has rightfully been lauded for increasing the diversity of the federal judiciary as a whole. With particular regard to LGBT judges, six of President Obama's appointments to the federal district courts, the trial courts in the federal system, have been openly gay or lesbian.
Nevertheless, the conspicuous absence of any openly LGBT nominees to the other federal appellate courts is a concern. It cannot be the case that no qualified LGBT candidates exist. There are ample numbers of highly successful LGBT lawyers in practice and in the academy. Instead, the dearth appears to rest on the hidden assumption that LGBT judges would not be appropriate on these other appellate courts because of some apparent bias. If the judicial system is to retain its legitimacy, however, the judges on the appellate bench must reflect the tapestry that is modern America. The LGBT community increasingly is an important part of that fabric.
At present, there remain seven vacancies on the Courts of Appeals for which there are no pending nominees. Thus, the opportunity is there for President Obama to take this bold step. Now that the "lavender ceiling" has been broken with Mr. Hughes' historic confirmation, the time would appear right for an openly LGBT nominee to one of the regional Courts of Appeals. The opportunity is present. Let's hope that President Obama takes it.
Popular in the Community