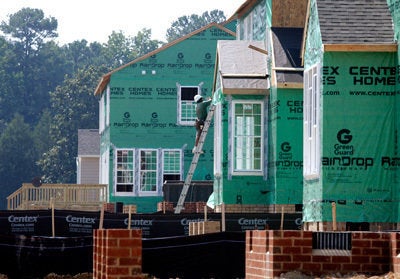 By now, I have become accustomed to the sight. Lots of men, and a few lost souls in skirts. I am referring to the various clean tech events I am fond of attending in the Bay Area. Green being a new field, you would think women would have seized the opportunity, quick. Last year, earth2tech had a hard time coming up with a list of The Top 10 Women in Cleantech. Nancy Floyd, founder and managing director of cleantech VC Nth Power, and the woman who made it to the top of the list, knows this firsthand:
Since founding Nth Power in 1993, she has sat on more than 15 boards -- and only one of her fellow directors was a woman. When we asked her if she's ever felt intimidated by the male dominance in the field, she first replied, "No," and then added, "but I do over prepare."
In the green blogosphere, the landscape is not that much different. Of the top 15 green blogs, according to Technorati authority rankings, only three are the creation of sisters. Jill Fehrenbacher, at Inhabitat. Rebecca Carter, at Ecorazzi. And Heather Stephenson, with Jennifer Boulden, at Ideal Bite.
It appears, that 18 million cracks in the glass ceiling are not enough. Never mind, we shall be like ants, patiently building a different world, one tiny green step at a time.
Related
Popular in the Community