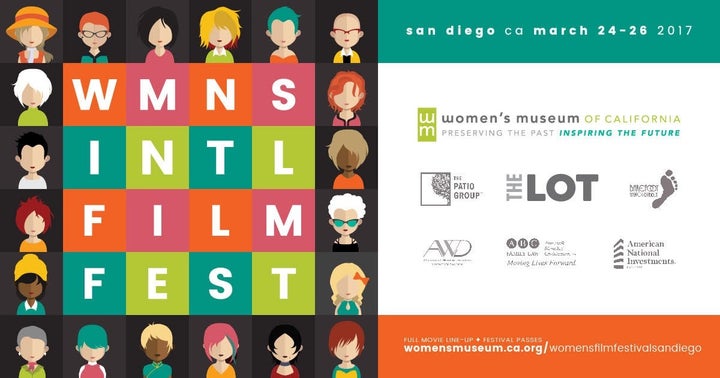 This past year, my 9-year old daughter and I watched our fair number of films, from "Trolls" to "Suicide Squad." But my daughter's favorite movie was "Hidden Figures," a poignant film about a group of female African-American mathematicians at NASA in the 1960s who helped launch astronauts into outer space.
Women and girls make up 51% of the population. But, decades of research conducted by the Geena Davis Institute on Gender in Media at Mount Saint Mary's University and supported by research conducted by Stacy Smith, Ph.D. at the USC Annenberg School for Communication & Journalism, show that women and girls take up less space, talk less frequently, and are more often supporting characters than leads. Unfortunately, this minimized role of women and girls does not stay on the screen. It impacts the way girls view themselves and their role in the world. This is why we need more films like "Hidden Figures" as our children navigate who they are today and who they want to be when they grow up.
Have you ever watched a children's or family television program or film and wondered where are the women? You are not alone. The Gender Bias Without Borders study that the Institute conducted with UN Women analyzed the ten most popular films across each of the ten most lucrative territories, looking at G, PG, PG-13 films released between 2010-2013. This study showed that 29.3% of all 502 characters in the US top 10 films were female characters, 30% of the lead characters in the film were female characters, 0% of the films had a balanced 50/50 cast. Girls and women are hypersexualized, even in children's programming and family programming, according to Equity or Eye Candy: Exploring the Nature of Sex-Roles in Children's Television Programming. When women and girls are seen, they are mostly viewed as sexual objects.
Women and girls are also heard on television and film screens less frequently than men. According to The Reel Truth: Women Aren't Seen or Heard, women are given fewer lines compared to their male characters. The Reel Truth study analyzed the top 100 grossing films of 2014 and 2015 using the Geena Davis Inclusion Quotient (GD-IQ), a software tool developed by the Institute and funded by Google.org that incorporates Google's machine learning technology and the University of Southern California's audio-visual processing technologies. The Reel Truth study showed that, even though women are 51% of the population, men take up more space and speaking time than women. Male characters received twice the amount of screen time as female characters. When a film has a male lead, this gender gap is even wider with male characters appearing on screen nearly three times more often than female characters. Even in films with a female lead, male characters appear about the same amount of time as female characters.
What is happening behind the camera? Based on the Institute's Gender Bias Without Borders study mentioned above, 7% of the American directors were women, 13% of the American writers were women, and 20% of the American producers were women. Globally, of the 1452 filmmakers in the study from around the world, 20.5% were women compared to 79.5% for male filmmakers. This means that for every one female filmmaker, there were four male filmmakers. In the United States, so few women are hired as directors in television programming that the EEOC is in the process of negotiating a settlement with studios about systemic discrimination women face in the industry based on research conducted by the guilds.
How do we increase the number of women and girls we on-screen and behind the camera? Entertainment companies can directly influence what the public sees. Filmmakers can influence what we see by choosing what to fund, how to distribute, and how to market a film or television show. Television and movie studios are mostly for-profit enterprises and are required by law to focus on their shareholders. Dan Franklin, in his 2006 book, Politics and Film asserts that changes in film content "are more a product of market demands than of the degenerate culture of Hollywood." Does the market demand content that minimizes the role of women and girls in society or is the reverse true? The Institute's Reel Truth study showed that films featuring female lead characters grossed 15.8% more on average than films led my men. Put simply: films with women who are the main characters make more money.
If you are in San Diego the weekend of March 24-26, you can see women lead, both on- and off-screen, at the Women's Film Festival organized by the Women's Museum of California. Go to the museum's website here to purchase your tickets. Bring your daughters, your nieces, young women, and young men.
A few weeks after watching "Hidden Figures," my daughter talked with me about how when she and a couple of classmates assembled a bridge with magnets and blocks and how proud she felt that it stayed together longer than the rest of the bridges. Last night, she made a new version of slime by trying a different combination of ingredients. She is now exploring engineering and science in a way that before might not have seemed interesting or possible. I think that watching "Hidden Figures" changed her view of her possibilities. As Geena Davis says, "If she can see it, she can be it."
Barbi Appelquist is an alumna of Barnard College, the all-women's college of Columbia University, and chairs the Advisory Board of the Geena Davis Institute on Gender in Media. Follow her on Twitter @appelgardner.
REAL LIFE. REAL NEWS. REAL VOICES.
Help us tell more of the stories that matter from voices that too often remain unheard.