 You know those stars who blow up for all of about five minutes -- or five years, if they're lucky -- and then disappear into the ether? The ones whom you're reminded of only upon seeing a late-night commercial for "Totally R&B" or gasping with excitement as they pop up on the latest episode of "30 Rock"?
The Huffington Post has been scouring the Web for juice on some of your old favorites, from pop-music princess Mandy Moore to "Cruel Intentions" heartthrob Ryan Phillippe. Find out what these and plenty of other stars are actually up to. Believe it or not, most of them are in fact still working. (We didn't believe it either.)
Ginuwine You might not be aware, but R&B slow-jam aficionado Ginuwine is still making music. He released a greatest hits album in 2006, and his most recent effort, 2011's "Elgin," debuted at a crisp No. 30 on the Billboard 200. Still, Ginuwine hasn't been able to top his 2001 smash single "Differences," which spent four weeks atop the U.S. R&B chart. At least Tom Haverford still loves him.
Macy Gray Surely you know Macy Gray from her ubiquitous anthem "I Try," a monstrous hit that went on to be featured as part of entirely too many dramatic moments on TV shows like "Spin City" and "Gilmore Girls." But what else do you know about Gray? How about the fact that she has released five albums and 15 singles since her signature song made its impact in 1999? Or that she had a brief stint as a celebrity contestant on the ninth season of "Dancing with the Stars"? How about her bizarre appearance as an abortionist in Tyler Perry's "For Colored Girls"? Nope? Not ringing a bell? We didn't think so.
Mandy Moore For better or worse, Mandy Moore's fame hasn't endured to quite the same degree as say, Christina Aguilera or Jessica Simpson, two of her peers who arrived around the same time Moore's 1999 debut album "So Real" did. She's released five albums since but is most remembered for her excessively dramatic turn in the 2002 teen flick "A Walk to Remember" and the accompanying singles "Cry" and "Only Hope." Since then, Moore has attempted to keep her film career alive, but the closest she's come are a few poorly received romantic comedies ("Because I Said So," "License to Wed") and the lead role in the animated flick "Tangled." Mandy, despite a résumé that hasn't quit growing, we're missing you like candy.
Sinéad O'Connor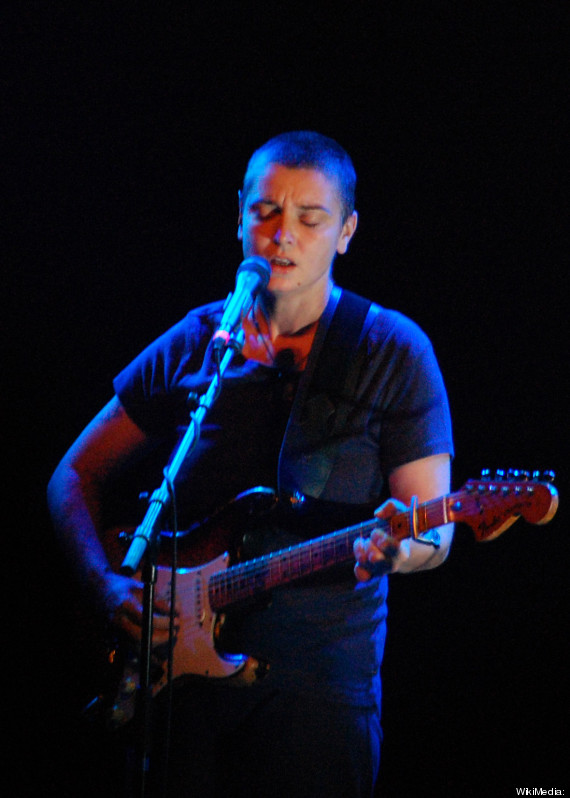 Oh, surely you remember Sinéad O'Connor! She had one of the biggest hits of the 1990s with "Nothing Compares 2 U." Then, in 1992, she ripped up a picture of Pope John Paul II while performing on "Saturday Night Live" and hasn't quite recovered since, despite releasing an additional six albums. Now she turns up regularly to give bizarre interviews, express her often controversial opinions and get divorced for incomprehensible reasons after 16 days of marriage. She told Entertainment Weekly in 2005 that she is "three-quarters homosexual" but leans "a bit more toward the hairy blokes." In 2007, she told Oprah Winfrey that she has been diagnosed bipolar. And, of course, she's still attacking the Catholic Church.

Sisqó Sisqó's thong-related desires must have been satiated, as he hasn't released an album since 2001. He's had a few forgettable movie roles, the most recent of which was 2006's "Surf School." (Remember it? No? We don't either.) It looks like the Grammy-nominated stud will forever be known for his two chart-topping 2000 singles "Thong Song" and "Incomplete." At least we have that.
Vitamin C The orange-haired songstress known for 1999's sunny pop smash "Smile" and the commencement-friendly ballad "Graduation (Friends Forever)" hasn't made an album since 2001, when her second effort "More" peaked at only No. 122 on the Billboard charts. Vitamin C, whose real name is Colleen Fitzpatrick, told People magazine in 2007 that she was working on two comeback albums, both of which still have yet to be released. No worries, though — Nickelodeon is putting the singer to work as the network's vice president of music.
Neve Campbell The "Scream" queen was a '90s superstar, nabbing leading roles in "Party of Five," "The Craft" and, of course, Wes Craven's popular slasher series. Campbell partook in her fourth entry in the "Scream" series in 2011 and recently had a two-episode stint on "Grey's Anatomy," but otherwise she's virtually exempt from anything that isn't stage work, obscure indie films or Lifetime original movies. She'll take the lead role in the Jan. 6 premiere of Lifetime's "An Amish Murder" and, naturally, could reprise her role as the troubled Sidney Prescott once again for a potential "Scream 5."
Brendan Fraser Brendan Fraser's résumé has grown increasingly thinner since his peak in the late 1990s and early 2000s as the star of hits like "George of the Jungle," "The Mummy" and the Oscar-winning 2004 film "Crash." He's reprised his "Mummy" role twice, with 2008's threequel raking in more than $100 million at the box office. Beyond that, Fraser has been strikingly absent from the spotlight, instead opting to appear in a handful of small, unremarkable film roles and a Broadway play that closed after only nine shows. Perhaps his meaty roll as William Tell could revive his star status — if it ever comes to fruition, that is.
Sean Hayes Following his hugely successful, Emmy-winning turn as the flamboyant, lovable Jack McFarland on "Will & Grace," Sean Hayes has mostly shied away from starring roles, trading in headlining roles for small bit parts on sitcoms like "30 Rock" and "Up All Night." Oh, and there was the unnecessary 2012 remake of "The Three Stooges," which was way below Hayes' pedigree. Now the comedian is co-executive producing TV Land's "Hot in Clevelend" and NBC's "Grimm," but don't worry — Hayes is producing and starring in the lead role of an upcoming NBC comedy about a father whose 14-year-old daughter moves in with him. We can't wait to see Hayes return to his rightful prime-time comedy throne.
Amy Jo Johnson You may know her better as Kimberly Ann Hart, the witty Pink Power Ranger. Unlike the other "Power Rangers" cast members, Amy Jo Johnson has had a comparatively sizable film career, although standards for the former Rangers are admittedly low. She nabbed the title role in the Disney Channel's 1996 remake of "Susie Q" and then went on to star as Julie Emrick on the popular college series "Felicity." She hasn't quite cashed in on her television fame since, with the exception of a few made-for-TV movies, a stint on Lifetime's "The Division" and a role on the recently concluded Canadian cop drama "Flashpoint." At least she's taking one for the dilapidated "Power Rangers" team.
Larisa Oleynik "The Secret World of Alex Mack." "The Baby-Sitters Club," "10 Things I Hate About You." If you were a tween in the late 1990s, then Larisa Oleynik was probably part of your lifeblood. Despite an abundance of potential and a degree from Sarah Lawrence to top it off, Oleynik's career has never thrived like it should. She's taken to guest-starring TV roles, the most significant of which has been four episodes as Ken Cosgrove's gal on "Mad Men." More please!
Ryan Phillippe Perhaps it was his 2007 divorce from Reese Witherspoon after seven years of marriage that excoriated heartthrob Ryan Phillippe's career, because we haven't seen much of him since. After a succession of successful films including "I Know What You Did Last Summer," "Cruel Intentions" and "Gosford Park," Phillippe appears to have decided that mainstream fare is no longer his thing, aside from the occasional respite, a la "MacGruber" and "The Lincoln Lawyer." Now he co-runs a production company and is focusing on his directorial debut "Shreveport," an indie thriller set in the eponymous Louisiana town. "Shreveport" is due in 2013.
This post has been updated with additional information about the celebrities.
Related
Before You Go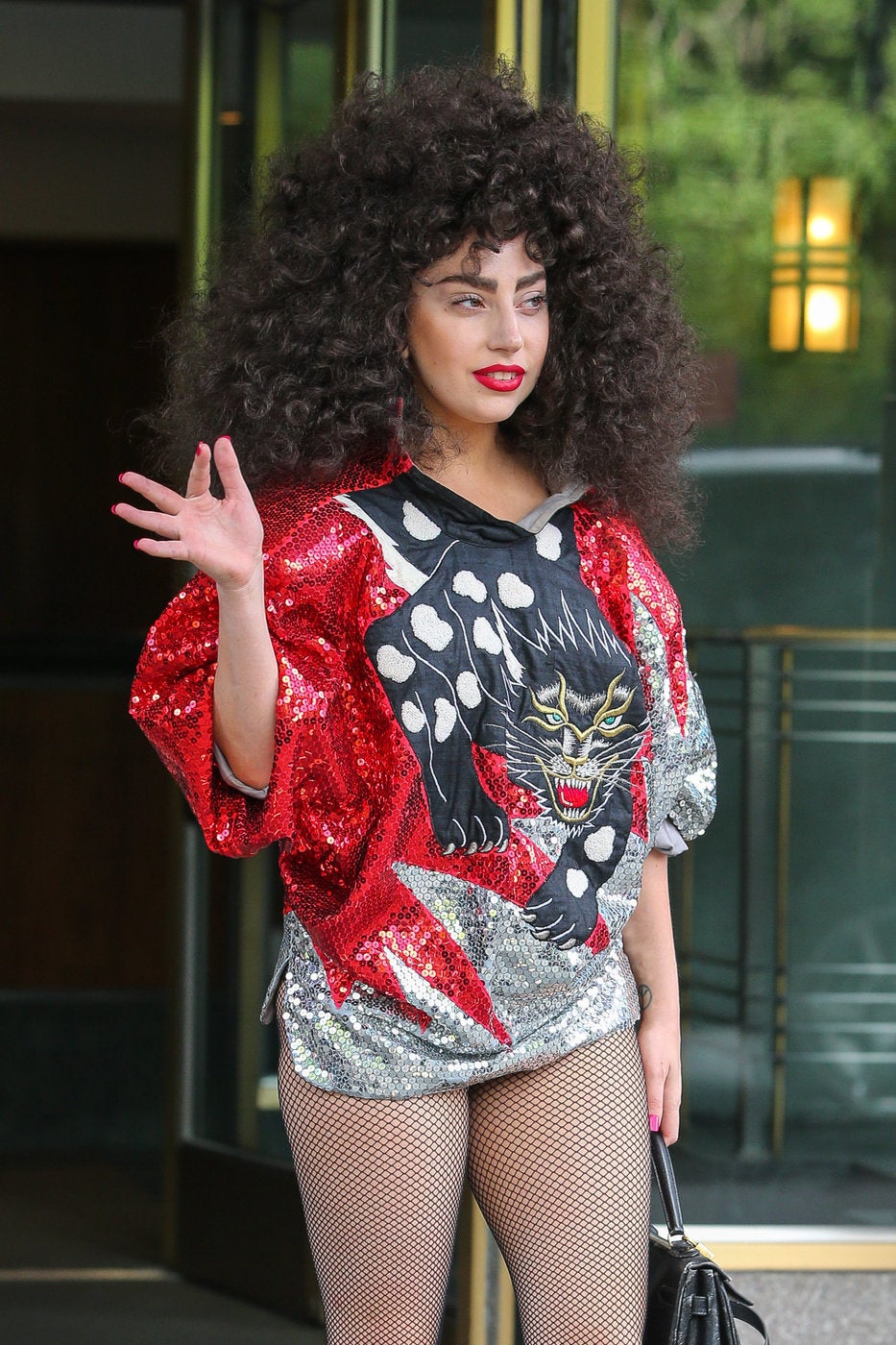 Celebrity News & Photos
Popular in the Community