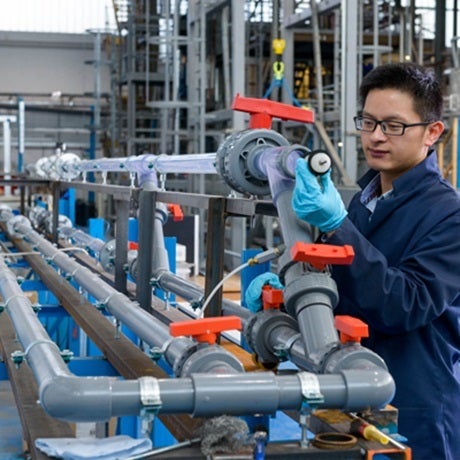 The recent drop in oil price drastically increased retrenchment, thereby reducing the workforce in the oil sector around the world. But there is a foresight that activity will eventually rise again. The price has become steady somewhere in the middle, and it will slowly go back to normal.
This means that jobs will be available again. However, there will be more oversight on competence and this challenging period for the sector is perfect in preparing for the good days ahead as a choice of a Master's program in this field will be a good place to start by. This article is a guide on how to get the best from an MS in Oil & Gas Engineering degree, so the eventual rise does not meet you unprepared.
There are key things to note before applying for a Master's Degree in Petroleum Engineering. For most universities, prerequisites are the same. Here, we have made a checklist of things to fulfill before applying for this program:
· You must have a Bachelor's Degree on a related matter. All petroleum-related engineering and earth science degree holders can apply. Chemistry, physics, mining or environmental engineering are the commonly accepted fields. If you are in a different field from those listed above, then find out if your degree will be acceptable.
· Having an excellent school record is necessary to get into the master's degree program, especially if you are a recent grad student.
· For experienced professionals, your resume is of most importance. Highlight your achievements and how your experience relates to the master's program.
· There might be minimum scores required to be achieved for tests like SAT, GPA or GRE.
The schemes on most master's program cover topics like:
· Drilling stimulation and completion.
Experience is necessary on some of these topics, but not mandatory. An academic background is usually enough.
Most master's program will give you two options to get the degree:
· Write and defend a thesis that will earn you 6 credits, upon completing 30 mandatory credit-awarding courses.
· Write an All-Inclusive test. But you will have to complete 36 mandatory credits before scheduling your test.
Knowing these options available for successful acquisition of your degree will help you make the best choice that will meet your professional objectives.
What to Expect from a Masters Degree in Petroleum Engineering
The first benefit of getting a Master's Degree in Petroleum Engineering is the better job opportunities available to you. As the sector gets denser, production will require specialized engineers to sustain production and profits.
With a master program, you will have theoretical knowledge to apply practical techniques to increase or at least sustain production, depending on the field. It is important that you turn the theory into practical cases, during the development of your program.
Connection to the Labor Market
If you chose to write a thesis, you could capitalize on some of your real field experiences in order to do a great job of it. If you have an innovative idea, like how to improve the oil E&P process, you can major your thesis on it, thereby creating an excellent opportunity to join the academic framework to your real field experience.
Some of the universities listed below have connections to the major companies in the Oil and Gas market which comes as a major advantage. If you are working for a company already, then ask the HR department if they have any connection with universities offering an MS in Oil & Gas Engineering.
List of Petroleum Colleges
There are various colleges offering some of the best oil and gas programs in USA. Here is the List of Petroleum Colleges you can consider for your Master's Program in Petroleum Engineering:
· Austin, Texas: The University of Texas.
· Baton Rouge, Louisiana: Louisiana State University and Agricultural & Mechanical College.
· Fairbanks, Alaska: University of Alaska Fairbanks.
· Golden, Colorado: Colorado School of Mines.
· Houston, Texas: University of Houston.
· Laramie, Wyoming: University of Wyoming.
· Lawrence, Kansas: University of Kansas.
· Los Angeles, California: University of Southern California.
· Lubbock, Texas: Texas Tech University.
· Norman, Oklahoma: University of Oklahoma-Norman Campus.
· Pittsburgh, Pennsylvania: University of Pittsburgh-Pittsburgh Campus.
· Salt Lake City, Utah: University of Utah.
· Stanford, California: Stanford University.
· Texas, Texas: Texas A & M University - College Station.
· Tulsa, Oklahoma: University of Tulsa.
· University Park, Pennsylvania: Pennsylvania State University - Main.
You can make the choice that best suits your proximity, your preference study and convenience, as an online program can also come as the best choice to make.
REAL LIFE. REAL NEWS. REAL VOICES.
Help us tell more of the stories that matter from voices that too often remain unheard.
This post was published on the now-closed HuffPost Contributor platform. Contributors control their own work and posted freely to our site. If you need to flag this entry as abusive,
send us an email
.