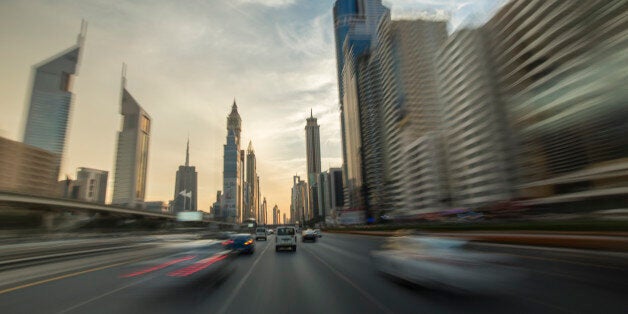 Despite the noise and clatter of national politics, American communities are alive and well.
Since our founding, we've considered ourselves to be exceptional -- a nation at the leading edge. Being American meant pushing to the outer boundaries of the possible.
Amidst loud voices of division and disconnect, it's easy to wonder if our status as innovators in democracy -- rooted in equality and inclusion -- has been lost. And it's hard not to question whether the principle of openness that powers our diverse ideas is being compromised.
But don't let the noise fool you. At the core of American democracy are thriving communities that remain dynamic and vital -- nurtured and grown at the city level by innovators working in government, business, nonprofit, and as private citizens. As we try to ponder how to improve our national politics, we should try to learn from some of what these bold thinkers have accomplished.
For the second year, Knight Foundation issued a call for innovative ideas that build a sense of community. And for the second time, Americans responded with ingenuity based on deep connection to place and to each other.
Ben Bryant in Philadelphia is a good example. An urban planner working for a private design firm, he had an idea to transform his local city pool. Philadelphia has more public pools than any other American city, but they suffer from neglect and, bluntly, Philadelphia's white population rarely used its public pools, accentuating racial divides. With funding through the Knight Cities Challenge, Bryant teamed with a local landscape firm and gave a thorough -- yet still superficial -- makeover to one neighborhood pool. Cracked concrete was replaced with artificial turf, and adorned with umbrellas, plants, and lounge chairs. His team scheduled Zumba classes, yoga, and evening concerts.
They didn't use a single piece of expensive heavy machinery but the effects were transformative. Attendance surged 50 percent, drawing a diverse crowd. The project was heralded in a lengthy piece in Philadelphia magazine and has inspired the city government to try to replicate the project at dozens of pools city wide this summer. Starting with just one pool, Bryant's idea now has the potential to be a new force for social harmony across the city.
This is not a small accomplishment, when so much seems to divide us. Building places and institutions where people of diverse backgrounds gather and learn of their similarities is good for community and good for democracy. The Internet has allowed all of us to build virtual communities of people just like us. In the physical spaces of our real communities, we are forced to confront people with different backgrounds, and different stories. Helping people make those connections positively should be something all governments make a priority.
There's no shortage of ideas. Bryant's pool project was one of the winners of Knight's first Cities Challenge. The second year of winners was just announced and includes an effort in Detroit to create community-driven micro parks that are low-cost and easy to maintain, a proposal from Akron, Ohio to turn an abandoned stretch of highway into a linear "bicycle park" and a Columbus, Georgia "Urban Glen" project to use a few trees, lights and hammocks to create community gathering spaces out of abandoned and overgrown lots.
This year's Cities Challenge yielded 37 projects spread across 19 communities. Each has the potential to build connection between people and their city, and between people and their neighbors.
America hasn't run out of new ideas for democracy. Take hope from these local innovators and look for ways to build places and institutions that remind us of all we have in common.
--Alberto Ibargüen is President and CEO of the John S. and James L. Knight Foundation.
Calling all HuffPost superfans!
Sign up for membership to become a founding member and help shape HuffPost's next chapter