First it was Central Florida University, which built a 45,000-seat football stadium with no (that's right, zero) water fountains. And at their very first game in September 2007, 18 people went to the hospital and another 60 were treated at the stadium for heat-related problems. I describe this remarkable story in Bottled and Sold: The Story Behind Our Obsession with Bottled Water.
Then, the sports arena that hosts the Cleveland Cavaliers removed its drinking water fountains. The only way for thirsty fans to get water was to wait in line at the concessions counters for a free small cup or pay $4 for bottled water or try to drink water from the bathroom faucets.
Now the 100,000-seat Michigan Stadium, at the University of Michigan (the "Big House"), has just reopened after renovation and they've announced that no one can bring water into the stadium. Instead, fans must buy $4 bottled water at the 40 concession stands, find one of four "hydration tents" (whatever those are), wait in line for a free cup, or try to find one of only 28 water fountains (one per 4,000 fans). I've looked at the stadium website and the official stadium map: the concession stands are listed, but not the location of the water fountains. And in what seems more like a bad joke than an actual benefit, the University has announced a promotion for the Wolverines' home opener on September 4th: the first 25,000 fans through the turnstiles will receive a commemorative plastic bottle of commercial water. Oh boy.
It is time to stand up and demand that our public places and spaces have clean, working, water fountains. It used to be that no city in ancient Greece and Rome could call itself civilized unless public fountains were available for everyone. Even today, when our tap water is remarkably safe and inexpensive, we need water in our public areas.
Water fountains are perfectly safe. There are no public health recommendations to close water fountains, nor (so far as I can tell) any scientific papers with evidence of the transmission of disease from drinking water fountains. Might it happen? Sure. Though as I've said before, that sneezing, coughing guy in the arena seat next to me is likely to be a far bigger health threat. And the quality of bottled water is less well monitored and regulated than our tap water.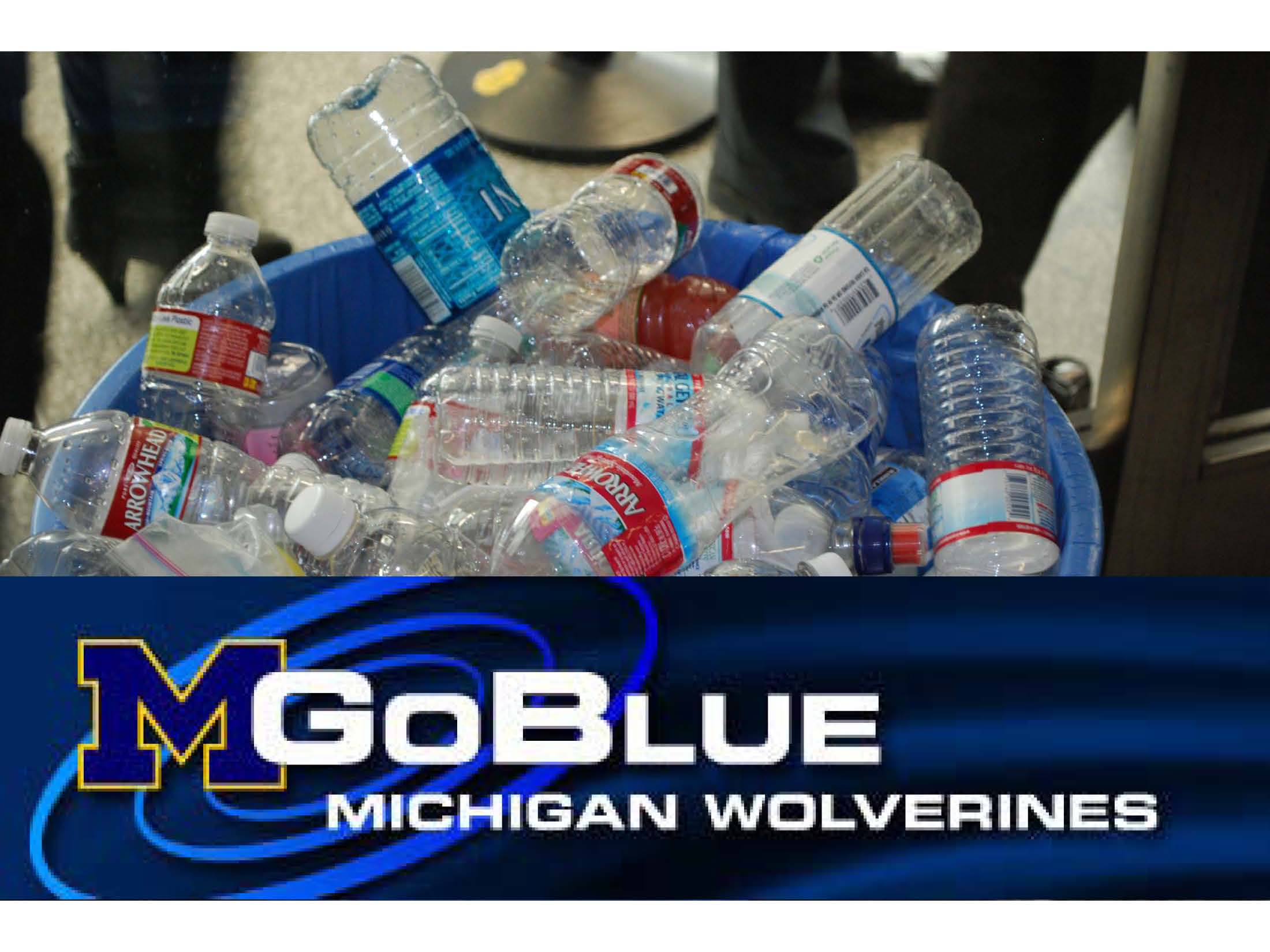 And as for the University of Michigan? I recommend that they drop the plan to give away commercial bottled water and offer a first-day promotion of a free, refillable/reusable, water container with the Wolverine's logo, along with a map to every water fountain in the stadium, and indeed, on campus.
Related
Popular in the Community