Virgin Australia recently shared photos of the crew rest areas on its Boeing 777-300ER planes. Flight attendants can get some shut-eye in one of eight single beds above the economy cabin. Pilots, meanwhile, have their own two beds above the business class seats.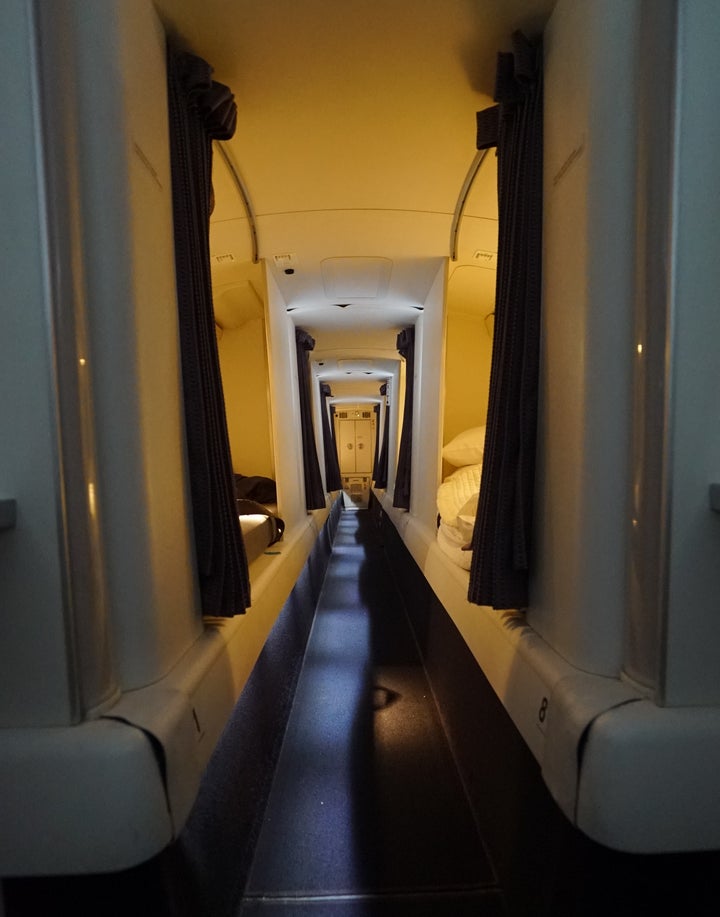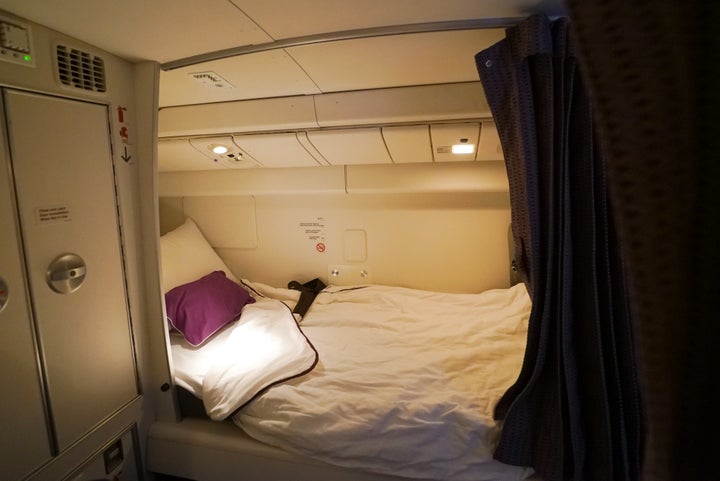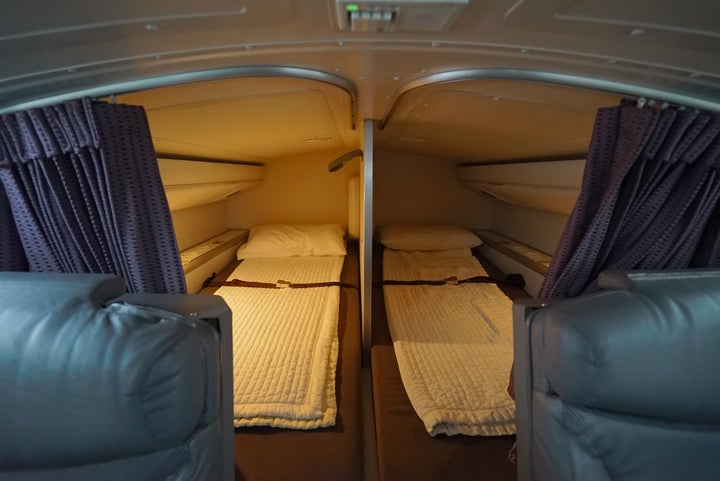 On the classic Boeing 787 Dreamliner, which is used by airlines including American and United, flight attendants also duck into secret rooms to go to bed. The quarters look pretty spacious and comfy to us, even though we'll probably never get to see them in person. Keep in mind that airlines often customize their planes, so the crew rest areas may look different from airline to airline.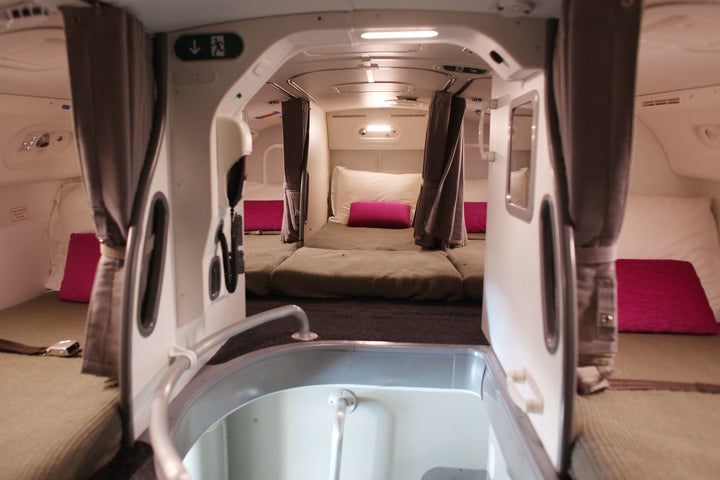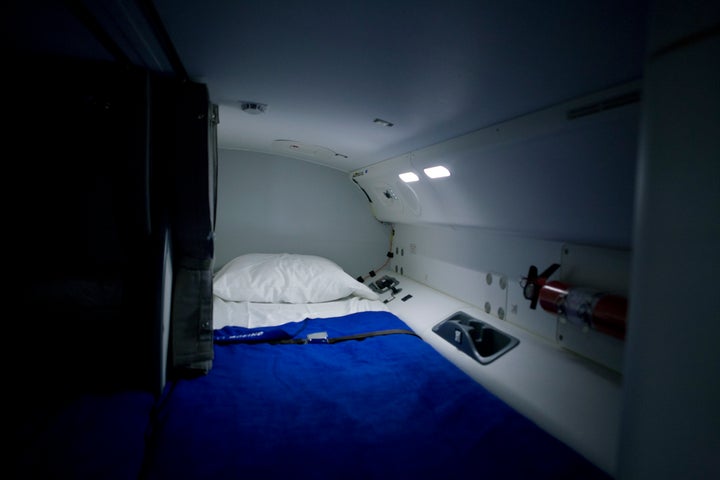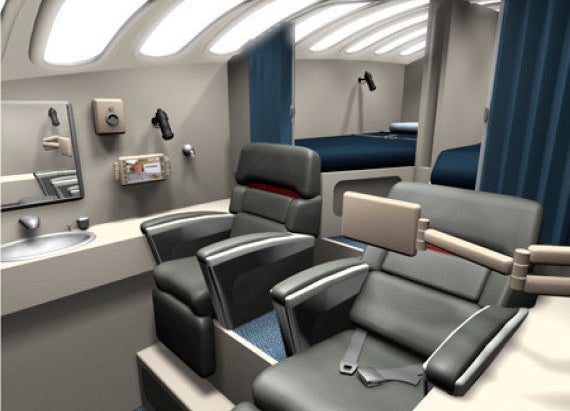 More images of flight attendant sleeping quarters routinely surface on Imgur. Oh, what we'd give for a guided tour!
A previous version of this post initially appeared in September 2014.
Related
Before You Go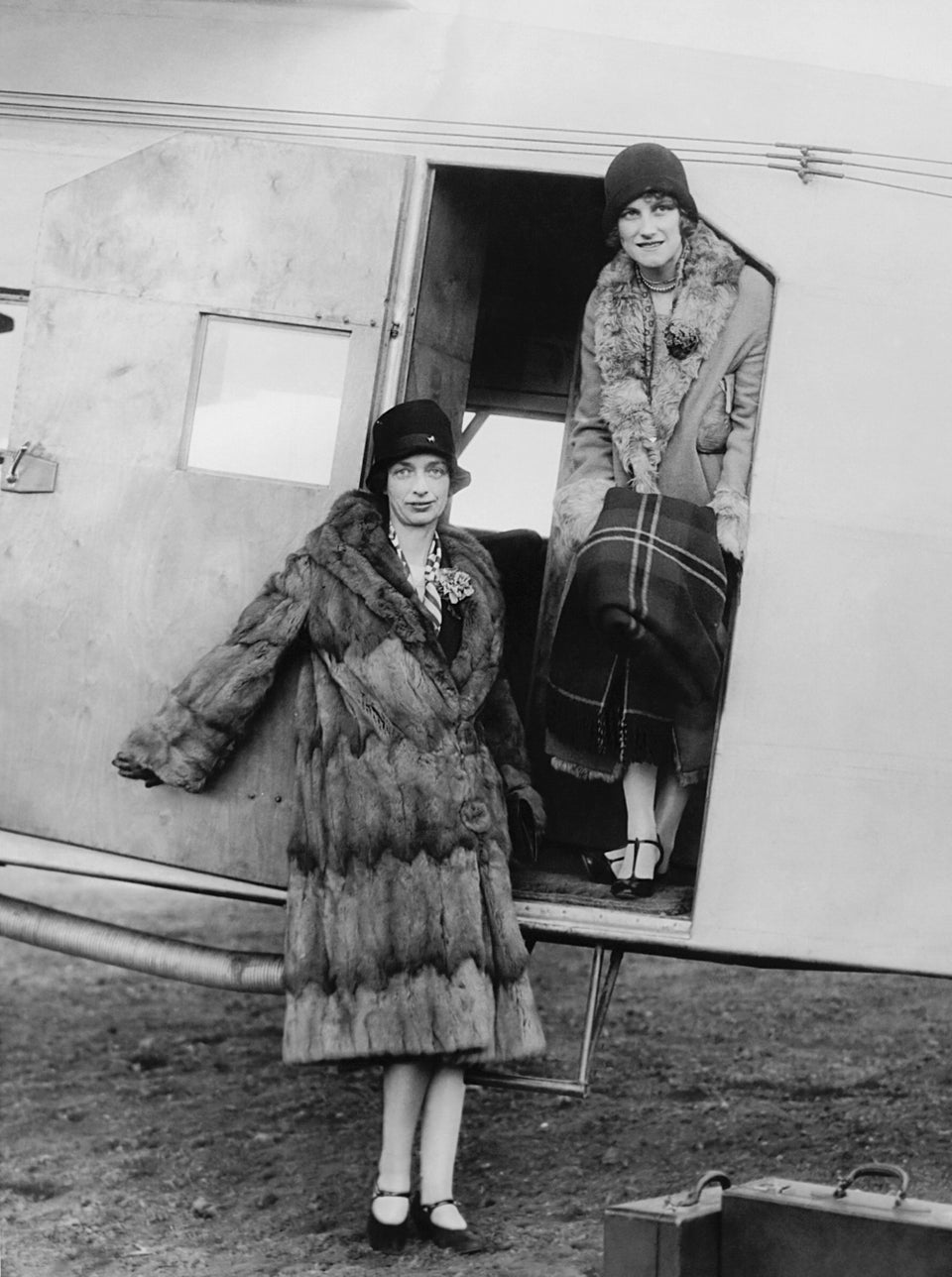 Airplane Passengers Over The Years