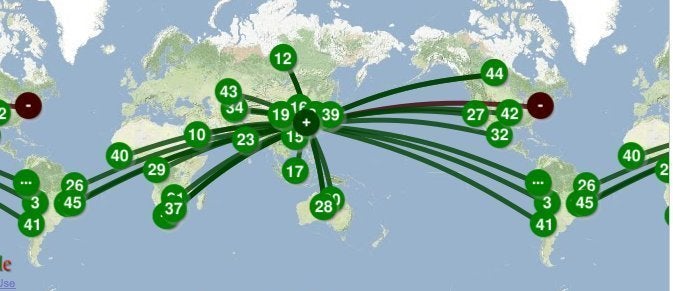 It's complicated. With steel from Russia and copper from Chile, glass from Korea and lithium from Zimbabwe, the lineup of your laptop's sources reads like roll-call at the UN .
The map below, created by leo on
The big picture is one of a strikingly global production chain. This is the story of how quartz becomes a computer, and it's a story that--for the typical notebook computer--stretches across nearly every continent, dozens of countries, and literally hundreds of different companies.
Related
Popular in the Community