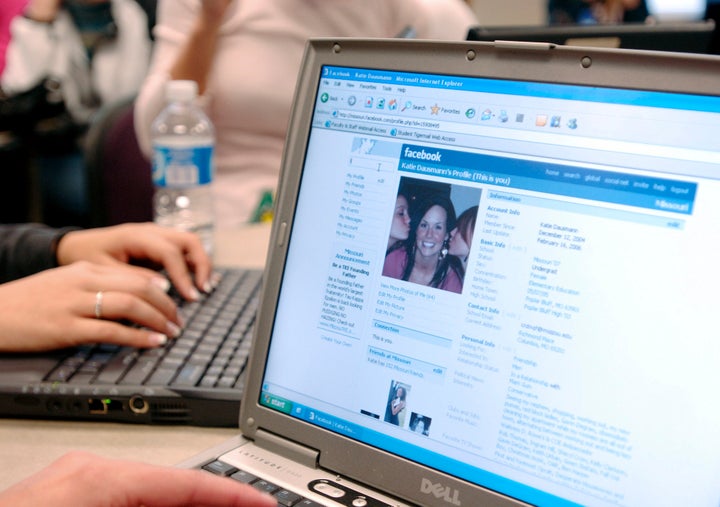 Have you ever stared at a blank page, with no idea how to start writing? It sucks, doesn't it? I know I am not the first writer to experience this, because people have written books about not be able to write (funny, isn't it?). It's not really writer's block, because I have lots of great things to tell you about. It's more of a feeling of uncertainty as to where the whole telework discussion is going.
Every couple of months we assemble (virtually and in person) a small group of very smart people from both government and industry who have some ownership of telework to help us guide our programs, research and events. Its official name is the visionary committee, but I used to call it the coalition of the willing. Sometimes it seemed like we had everyone who cared about telework in one room (or on the phone).
Well, my friends, that is no longer the case. On April 28, we held the Spring Telework Town Hall Meeting and it was standing room only. More than 900 people joined us at the Ronald Reagan Building in D.C. for a daylong conversation about policy, technology, sustainability, human capital and work/life balance issues surrounding telework. We had speakers from OPM, GSA, DHS, DoD, DOL, HHS, IRS and even the White House. We also had many industry leaders such as Adobe, AT&T, Booz Allen Hamilton, Cisco, Citrix, Deloitte and Microsoft. I want to give a special shout-out to everyone who brought his or her son or daughter (coincidentally it was bring your child to work day). We even had a lead-by-example moment when Telework Exchange founder Steve O'Keeffe showed up with his son, Jack.
Someone suggested we change the name of Telework Exchange to the Work Exchange because what we were discussing was more about all workers than a subset of them who work remotely. I'm not sure I am ready to sign on to that quite yet, but here is what I took away from the meeting: our days at the kids' table are past. We now have a seat and a voice in the policy and technology discussions happening at all levels of government and industry. Pat Tamburrino, who owns human capital for civilian defense department employees (DASD, CivPers Policy in DoD parlance) said DoD is not discussing if or how they will implement telework across the 800,000 staff under his purview. They are pushing the control down to the components with a very clear instruction that says, "do this." "Everyone has a supervisor," said Tamburrino and that's who will be responsible in DoD.
This is happening, folks. No kidding. But it gets even better. Justin Johnson, OPM Deputy Chief of Staff and John Berry's point person for telework, made it very clear that this is not an exercise in meeting the letter of the law. In fact, he encouraged agencies not to promote telework for telework's sake. It's about creating efficiencies and improving productivity. Do it when it makes sense and be able to show how it's working. Let me say that again. Use telework as a management tool to bring value to the American people and give government workers the ability to better and smarter. Amen.
We even had the president's own disaster boy come by and extol the value of telework in the continuity toolbox. White House resilience chief Richard Reed took time out of his crazy busy schedule (trust me, I know this guy and his photo is next to the term 24/7 in the dictionary) to run across the street and let everyone know that the president is counting on each of them to be working no matter where or when the crisis hits. Then he ran out to go help people coordinate the response to the awful storms in Alabama and across the South.
And just to prove proximity is not a requirement for participation, GSA's Kevin Kampschroer joined a panel discussion from New York City via video teleconference. Next year maybe we will have remote panelists and attendees. There were also great insights and lessons learned from agencies and companies who are creating a whole new set of rules and practices every day. If you haven't seen what the GSA TMO Sharon Wall and her telework program management office are doing, you need to check it out.
It was like drinking from the fire hose, but I was most excited about how many people I didn't know in the room. I remember a few years back we could have held a telework symposium in my living room and now we are outgrowing the second largest federal office building in America. It was great to see and meet some many new people who are involved in this issue.
Best of all, I even got to throw down with some folks about my last column (watch this space for a response to my rant about the keystroke loggers). If you couldn't make it because you were out of town or had a date with Smokey the Bear (you know who you are), you better mark your calendar now for October 18, when we do it again at the Fall Telework Town Hall Meeting.
As always, I look forward to your comments, thoughts, and concerns. E-mail me at jsawislak@teleworkexchange.com or visit my blog at TeleworkExchange.com.

Support HuffPost
The Stakes Have Never Been Higher
Related
Popular in the Community