This has been a very difficult time for many in Europe, not just Brussels. Belgium's capital city dually serves as the capital of the European Union and its many institutions, and the attacks in Brussels were symbolic of an attack on Europe as a whole. The EU's Foreign Policy chief Federica Mogherini was clearly shaken as she wiped away tears upon hearing news of the blasts at Brussels' Zaventem and Maelbeek Metro station whilst giving a joint press conference with Jordanian Foreign Minister Nasser Judeh recently. She was shaken for good reason- the blast at Maelbeek was less than 500 metres from where the European Council and other institutions are headquartered. This was not just an attack on innocent lives, it was an attack on Europe itself.
There is much speculation as to the reasons the three assailants carried out the attack when they did. Some say it was in response to the capture of Salah Abdesalam, the logistical planner of the November 13, 2015 Paris Attacks. Others claim that it was separate and had been planned for some time. Still others believe there is a connection to the refugee crisis and the rise of anti-refugee populism in much of Europe. The reaction to these theories should be, "maybe".
We should not be fooled, however, into thinking that the Brussels attacks on March 22 were anything less than an assault on European values and the legitimacy of the European institutions. Perhaps this attack was not intended to carry such resolve, but since then, we have seen how countries across Europe have failed to tackle the rise of jihadism and stop the flow of foreign fighters to Syria and Iraq. Proportionally, Belgium has seen more of its citizens travel to the Middle East to join Daesh and other terrorist groups than any other country in Europe.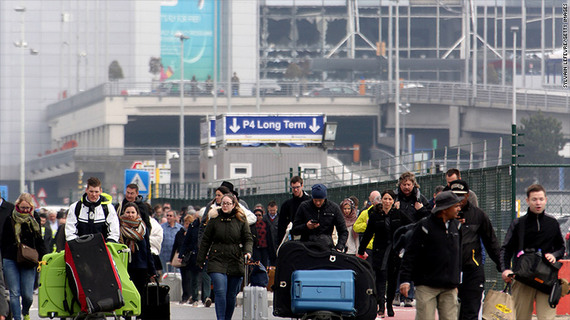 It is not just the security failure that worries Europe's leaders, but now the political disruption the Brussels attacks will likely cause. The rise of security as a major electoral theme will favor the parties or politicians who have long advocated more power and bigger budgets for security services, limits to the free movement of people within the EU and sometimes curbs to civil liberties. Such parties include the Alternativ für Deutschland (AfD), Geert Wilder's PVV in Netherlands, or Le Pen's National Front in France. It will also favor those who advocate doing away with Schengen permanently and reestablishing national borders as being presented as safer than loose EU borders. Traditional ruling parties are now in a bind, having to explain what they did or didn't do to tackle these issues, which is something Merkel's CDU or Hollande's Socialists will have trouble responding to.
The problem is, European countries and the EU can no longer guarantee the safety of their citizens, which of course if their foremost responsibility. Security services has faced the brunt of budget cuts and, since the November Paris Attacks, Belgium's security services have been ridiculed and criticized for their failure to pass intelligence on to France regarding those who had planned the attacks in the French capital.
The admission from Turkish President Erdogan, however, did not make the existing intelligence services look all that great when it was reported that Turkey last year deported Brahim el-Bakraoui -- one of two brothers identified by Belgian authorities on Wednesday as suicide bombers who took part in Tuesday's deadly attacks- but Belgium ignored warnings that he was a "foreign terrorist fighter", according to Turkish state news agency Anadolu. This is unacceptable and a direct failure of Belgian intelligence capabilities.
There are solutions, however. What is needed now more than ever is a pan-European security union. European Commission President Jean-Claude Juncker, speaking to reporters from the Commission's headquarters in Brussels, said in a joint press-conference with French Prime Minister Manuel Valls, "We need everything that will allow us to achieve a security union".
Last December the Commission drew up a proposal for an EU border and coast guard that the Commission hopes will be operational this autumn and the European Parliament is expected to take up the measure within the next weeks. This is a rational conclusion. Europe cannot afford to have a country, such as Belgium, 'drop the ball' on intelligence leading up to a terrorist attack and put other Europeans at risk. A European solution to this problem is therefore inevitable.
This could mean the creation of a European intelligence service where member states would pool information together under the authority of the Commission or an independent agency, or the empowerment of Europol to tackle these issues through an existing institution.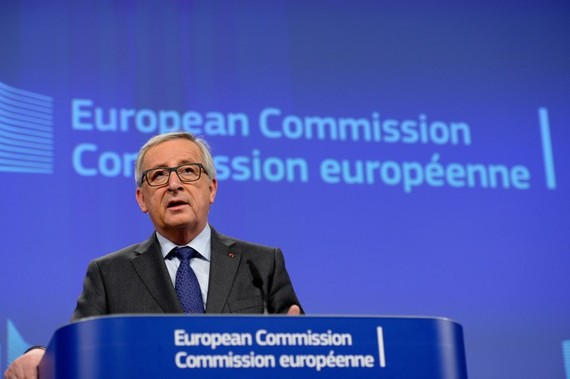 Either way, member states need to work more closely than they are in tackling terrorism, especially domestic terrorism, and national intelligence services need to be on the same page about imminent threats. MI5, the UK's domestic intelligence service, could and should lead by example and do whatever it can to voluntarily and immediately forward any and all intelligence about planned attacks to its European partners, seeing as it is the best equipped and most empowered intelligence service in Europe. Of course, British intelligence has the benefit of EU and NATO membership in its dealings with other intelligence services, which would be threatened by Brexit.
That said, however, Europe has some tough questions to ask itself in the coming weeks and months. Is a pan-European security union the inevitable next step, or can member states finally utilise intelligence sharing networks like Europol and Frontex to pool resources and information together as individual entities? Only time will tell, but the longer Europe's security services wait, the more likely another Paris or Brussels will occur.
Calling all HuffPost superfans!
Sign up for membership to become a founding member and help shape HuffPost's next chapter