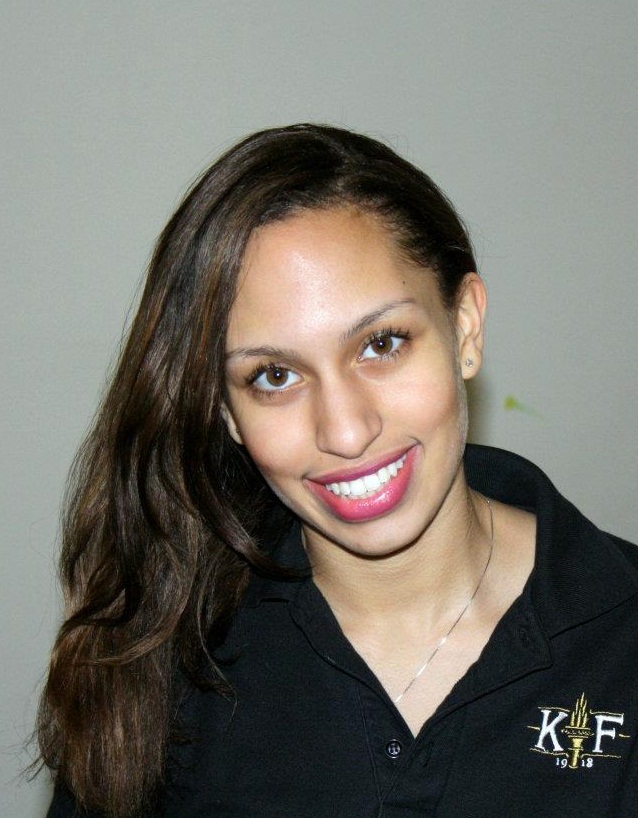 Whenever I first mention "My Mother's House" to friends, they immediately ask: Why do you call your own house, "my mother's house?" It isn't my house, but certainly feels like another home. It's a place for formerly incarcerated women to reinvent themselves right after being released. They temporarily live there with their children. I spent a month of the summer after my sophomore year as a volunteer assigned to the children. While moms looked for work or held down first jobs as ex-convicts, I played with their children in the park and read to them before bedtime. I loved it so much I returned to volunteer during each of my school breaks.
While I indirectly helped mothers trying to reshape their lives, I discovered something that had been burning inside of me for years: my love of children and teaching; I discovered my calling to be an educator. I had worked in many other settings before with children. Most recently I had tutored Hope, a four-year-old at a center for gifted children. She could not keep up with peers until I was assigned to help her grasp concepts. Then, of course, there is Brielle who lives in a world far away from My Mother's House. At three feet-tall with curly pigtails, a cute smile, and an attitude the size of Texas, my niece, Brielle is the main attraction of our family. She's replaced me as the baby girl of the family and always expects and receives special attention from Auntie Amanda.
I had my first experience working with children at my school in seventh grade, when I helped younger kids with homework in an after school program. They seemed genuinely happy under my guidance, while I became a sponge in their presence. All children, whether they are gifted, privileged, or disadvantaged, infuse my maturing life with adventure and a spirit of youthful gumption. I saw this three years ago when I left school for a quick slice of pizza after the last bell of the day. With my slice in a bag, I rushed back to school to tutor. I crossed the street a block from school and it hit me....literally! I was struck by a gold sedan, noticing its presence as I rolled off the windshield and onto the blacktop. I got back up and was going to keep walking to school while my friend and others around me insisted on calling an ambulance. I should be glad I listened to them. At the hospital, doctors discovered a bruised kidney that needed treatment and required me to spend a night in the hospital. Within a week, I was tutoring again.
While I always loved working with children, it was the experience at My Mother's House that helped me identify education as a passion. I had spent an engaging week at Barnard College in an infant cognition course for high school students just before starting at My Mother's House. So I had the opportunity to immediately employ the lessons from the classroom in pragmatic ways. On my first day, Imani greeted me by tugging on the bottom of my shirt. At three-feet with a poof on the top of her head and little braids on the bottom, she carries an an incredible sense of fashion for a toddler. She seems to always be smiling...no matter what comes her way. Imani's infectious smile produced an instant connection with me. She absorbed the stories I read to her in the way I sat mesmerized by the lectures of my professor at Barnard.
Last Christmas, I returned to My Mother's House, not greeted by my little friend tugging at my shirt, but by the unfortunate news that she had been missing for two weeks. My world turned upside down and I felt the tears collecting as a co-worker explained that Imani's mother did not come to the house one day. Eventually Imani's uncle picked her up and told the director at My Mother's House that Imani's mother was fleeing arrest. He refused to allow My Mother's House to release his contact information to anyone.
I think of Imani everyday, which inspires my drive to teach and impart my students with a passion to absorb everything life has to offer. Hopefully they will see service as a part of the offerings, which will direct them to helping innocent kids, similar to Imani, who are born into troubled environments. Whether they are volunteers or educators, they will experience the wonders of how children unknowingly enrich the lives of those around them.
Amanda Honeywell began her freshman year at Barnard College a few weeks ago. She is a 2013 graduate of The Kew-Forest School.
Related
Popular in the Community