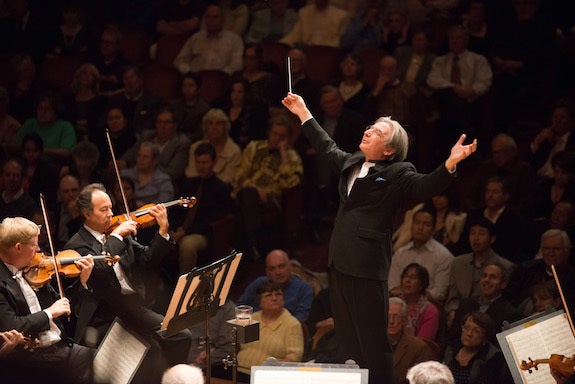 Saturday night at Walt Disney Concert Hall Michael Tilson Thomas conducted LA Phil in Mozart's 23rd Piano Concerto and Bruckner's Seventh Symphony, substituting on short notice for Zubin Mehta. His presence on the podium and the nurturing quality of the music he and the orchestra made recalled dreams Angelenos once had of Thomas becoming LA Phil music director himself at some time during his career.
He would have been the first LA Phil music director born in Los Angeles. In the USA. So far they have all been imports (and men). Even Andre Previn was born in Berlin. Legends like Otto Klemperer, Eduard van Beinum, and Carlo Maria Giulini. Esa-Pekka Salonen and Gustavo Dudamel now. Imports all of them.
During the concert at Disney Hall Saturday night, Thomas worked as efficiently and self-effacingly as he had in the rehearsal of the Mozart I had attended the day before. There was little jumping around to signal sudden adjustments of volume or speed, no theatrical effects to show who was in charge. Aside from the minimum showmanship every audience expects, deserves, and adores, Thomas let the musicians speak as they wanted to.
In Mozart's Piano Concerto No. 23, however, Thomas and a small complement of strings and winds were Khatia Buniatishvili's slave as she gave a sweeping, romantic, at times brash performance which left the audience breathless.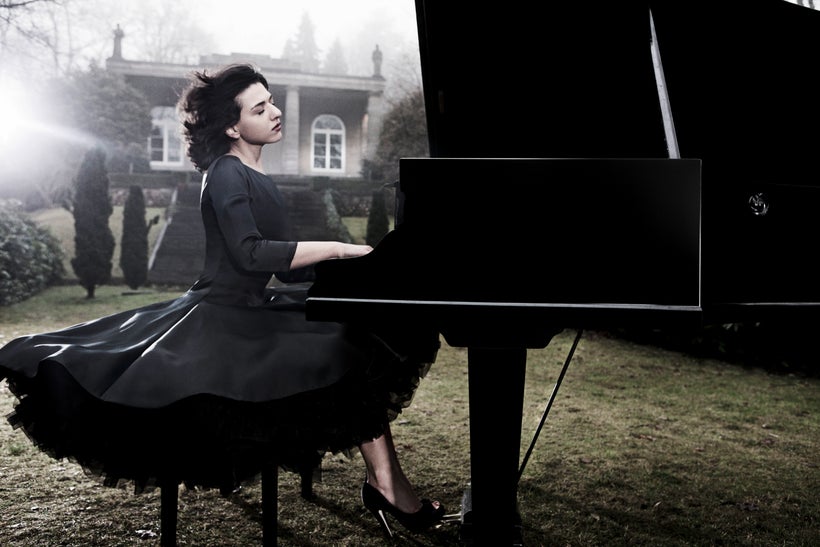 Wherever there was an opportunity to show off the dazzling colors of her touch Buniatishvili sculpted the phrase to match, and with the Phil's sleek woodwind section partnering her with some of Mozart's most charming tunes and responses the results were intoxicating; the flutes, bassoons and clarinets, as they would be all night, were devastatingly brilliant, even daring to throw in an improvised grace note here and there. This worked wonderfully in the Concerto's emotionally secretive opening two movements and it reaped a whirlwind in the last which Buniatishvili took faster than she could play it - but not faster than LA Phil who never missed a beat The audience went wild.
Of course this was not Mozart except in name. The Technicolor effects and the insane speeds are not what Mozart had in mind. As Paul Badura-Skoda told me recently, "Mozart was an angel of such perfection that he seemed to be perfectly satisfied with the limits of the instrument." And when you have heard Mozart's concertos played on fortepianos of Mozart's own time you will understand that the music is not the same.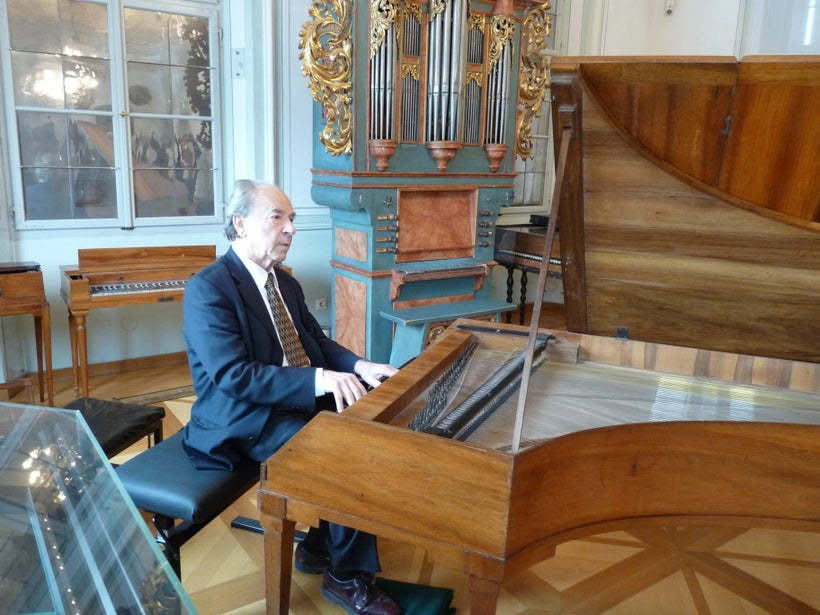 What was most remarkable about the Mozart was not that such an anti-Mozartian interpretation happened but that it actually worked with almost no ragged edges – it felt as if Thomas and the Phil had Buniatishvili's back no matter what. There had been a few discussions during the rehearsal but they were so muted and over so quickly that the flow of working on the music by actually playing it was barely interrupted. When Buniatishvili ripped into the third movement it raised a few eyebrows but the eyebrows and the players adjusted in a nanosecond. At the concert even the nanosecond gap had disappeared.
I didn't hear the rehearsal for Bruckner's Seventh Symphony but the performance was similar in that Thomas didn't seem to be imposing an interpretation on the music but rather let the orchestra go where they felt comfortable. And since the Seventh Symphony, alone among Bruckner's symphonies, flows along so naturally that satisfaction is practically guaranteed when it is performed by an orchestra of LA Phil's calibre, it was not surprising that the conductor often seemed to be absorbed in listening along with the audience.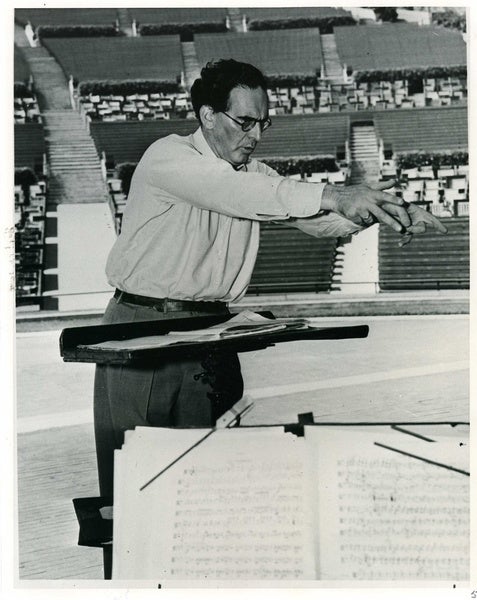 Calling all HuffPost superfans!
Sign up for membership to become a founding member and help shape HuffPost's next chapter
This post was published on the now-closed HuffPost Contributor platform. Contributors control their own work and posted freely to our site. If you need to flag this entry as abusive,
send us an email
.